Japan lose to the Philippines by 8 wickets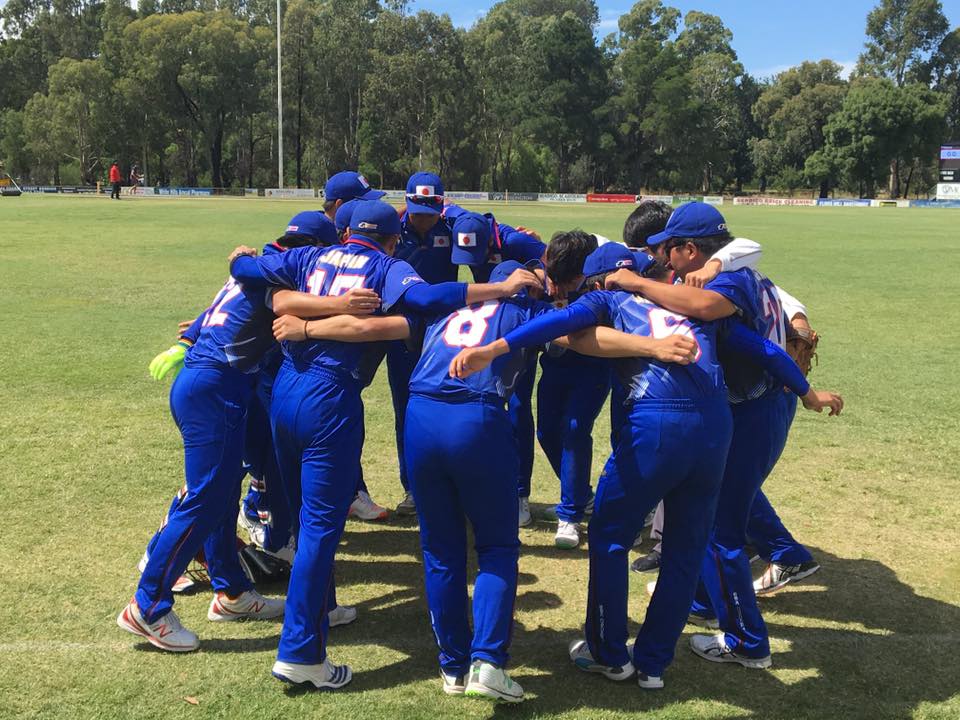 2017-02-25
Important news
Other news
National Team (Men)
Japan ended the tournament in Bendigo today with an eight wicket defeat to the Philippines.
Losing the toss and batting first at White Hills CC, Japan were in trouble from the start when Wataru Miyauchi edged to the keeper in the second over.
Although Masaomi Kobayashi tried to hold things together, wickets fell constantly as players looked both nervous and tired after a rough week of cricket in hot weather.
At 55/6 things looked very bleak but Jun Yamashita, one of the big positives from the tournament, smashed some straight boundaries before he was run out.
Kohei Wakita also played a few shots but a score of 111 all out was never going to be enough.
Philippines made it to lunch without losing a wicket but Wakita made a breakthrough shortly after the restart.
Shodai Yamada grabbed one more but Jonathan Hill and Henry Tyler guided Philippines to their second win of the competition.
For Japan, although results have been disappointing, the emergence of Miyauchi as a dependable wicket-keeper/batsman, and Yamashita as a middle order hitter who can bowl some useful overs have been big positives.
Masaomi Kobayashi was solid as ever and Tsuyoshi Takada has clearly improved by playing in Australia this winter.
We hope these players continue to commit to cricket and believe firmly that in two years time the gap to the other teams in the region will have closed considerably.
Thank you to all who have supported the team.