Japan Almost Shock Fiji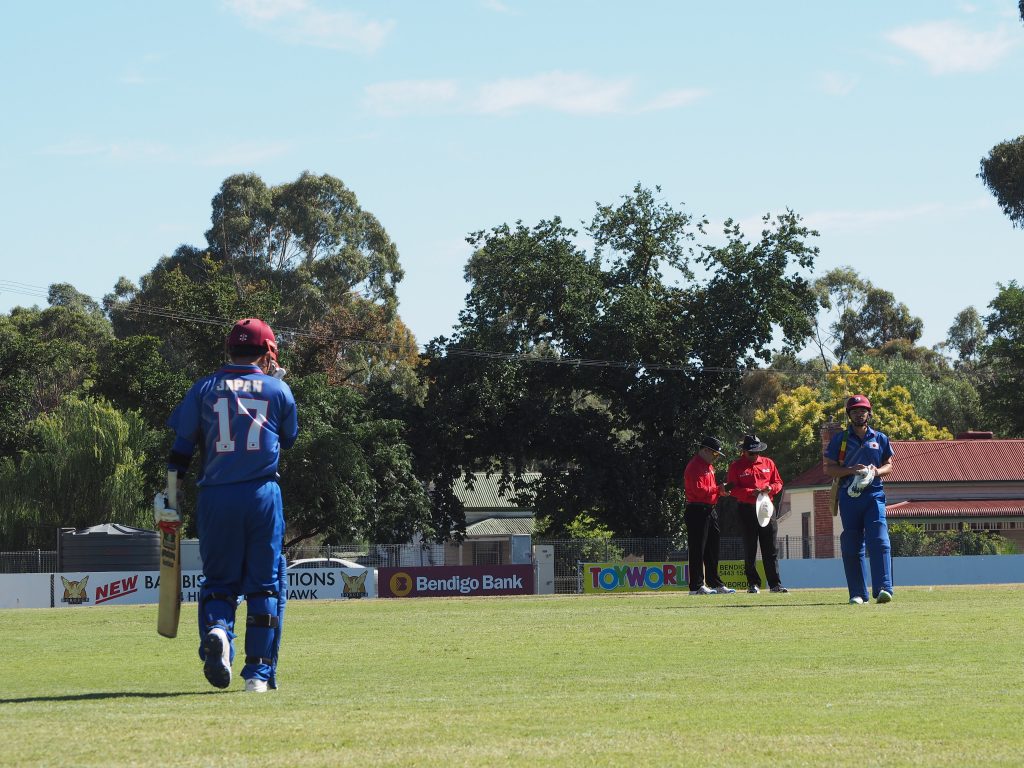 2017-02-22
Important news
Other news
National Team (Men)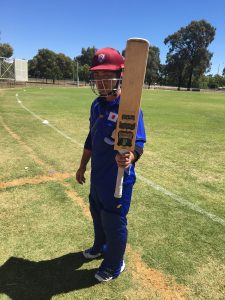 On the hottest day of the tournament so far Japan came close to providing the biggest upset of the WCL Division 5 Qualifier by pushing a Fiji side some think could win the title.
After winning the toss and batting first Japan were again indebted to captain Masaomi Kobayashi who top scored in the match and batted 41 overs to keep the side together.
Finishing 61*, Kobayashi shared rebuilding partnerships of 34 with Ken Okoshi (15) and then at the end with Muneeb Mian (23*) who provided excellent impetus to life Japan to 154/7 from 50 overs.
All tournament Japan have set a target of batting the full 50 overs so coach Julien Weiner was delighted with the example shown by Kobayashi and hopes many of the younger players can learn from his discipline with the bat.
In a change of tactics Japan opened the bowling with Shodai Yamada and the off spinner; Jun Yamashita.
While Yamada bowled tight lines and picked up two maiden overs early on plus clean bowling Josefa Balaeicicia, Yamashita got a breakthrough with his very first delivery to have Fiji wondering how to take him on.
A key moment came a few overs later when Tsuyoshi Takada held on to a screamer on the boundary as the ball came swirling down on his running around from long on. When that was followed up by Okoshi running out Jikoi Kida for 40 and Fiji were 65/4 there was every chance of an upset.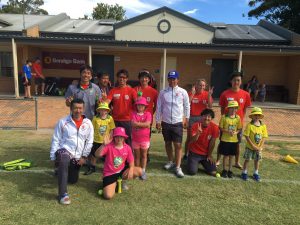 As the heat increased on the field, so it did off it and the high temperatures began to take their toll on the team coming over from winter at home in Japan.
A combination of some missed chances and energy declining meant that, despite a wicket for Raheel Kano to have Fiji 90/5, the Fiji lower order were able to guide them to the target with 10 overs to spare.
Japan can be incredibly proud of their efforts against a team whom they have never beaten, and will take heart from this going into the final two games against Vanuatu tomorrow and Philippines on Saturday.
The Japanese players even took a moment out of their warm down to spend a short time playing with the local kids who take part in Milo T20 Blast, a program similar to the Japanese Cricket Blast program that has been such a success.
Live scores can be found on the ICC website and ESPN Cricinfo.