Japan Suffer Loss to Samoa in Game One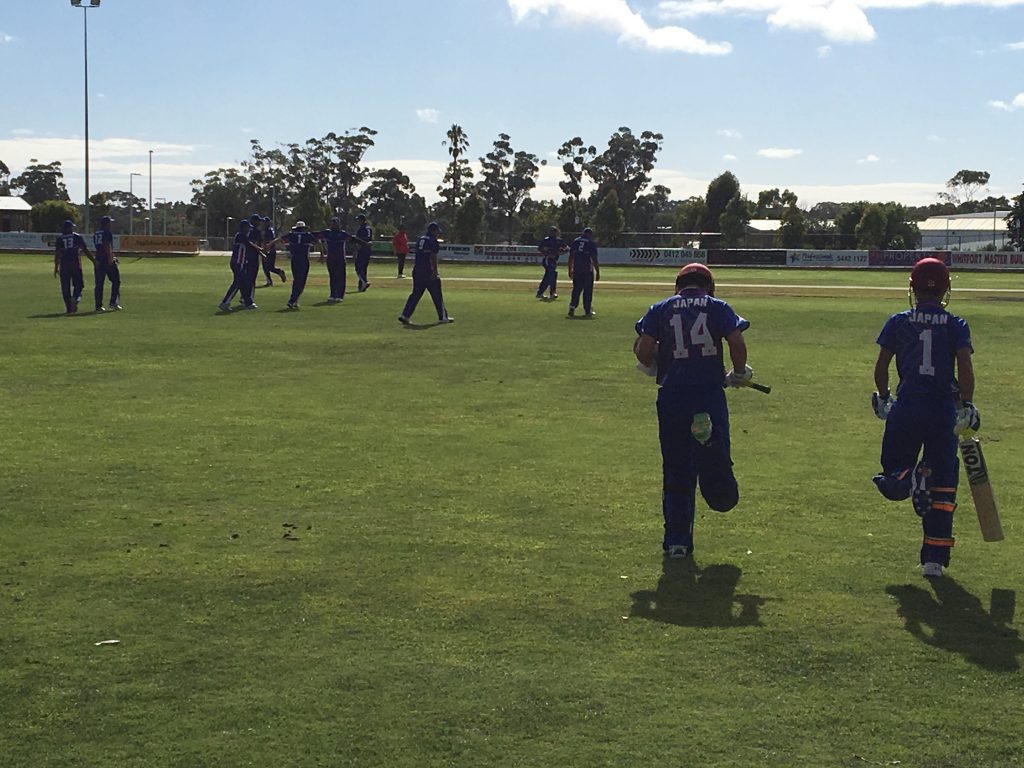 2017-02-19
Important news
Other news
National Team (Men)
Japan fought hard in their first match in Bendigo but went down by seven wickets to a muscular Samoan side.
Asked to bat first, Japan lost early wickets but a partnership of 42 between Masaomi Kobayashi and Tsuyoshi Takada restored some stability to the innings.
The partnership was interrupted by a nasty looking injury to Aleki Tiatia of Samoa when fielding which unfortunately ended his game early. All at Japan Cricket hope that Aleki makes a swift recovery.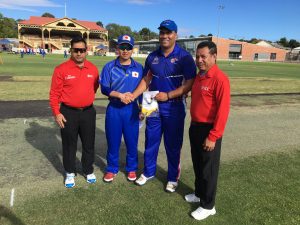 After losing Kobayashi the innings was propped up by some good hitting from the lower order pair from Osaka of Jun Yamashita (16) and Kohei Wakita (17) who both struck big sixes in taking Japan to 144 from 44.5 overs.
With Samoa only having ten fit batters Japan knew taking wickets would be crucial but were unable to take early chances. Samoa however, look like a powerful batting side who hit some huge blows despite the excellent bowling of Takada who clean bowled Fred Sapatu with a fantastic delivery.
Ultimately it was the long-proven class of Samoa captain and player of the match Ben Mailata that made the difference, guiding Samoa home with 58 not out including five sixes.
Japan can take many positives from a performance that, with a few small improvements, could have led to a much tighter contest. They will be back in action tomorrow at the Queen Elizabeth Oval against Indonesia.
*The JCA are also aware there were problems with the online scoring on ESPN Cricinfo and the ICC website. This issue has hopefully been fixed and should be working from here on, however the most reliable source of updates should be the JCA Twitter feed www.twitter.com/cricketjapan