Braves win Back-to-Back Under 15 Titles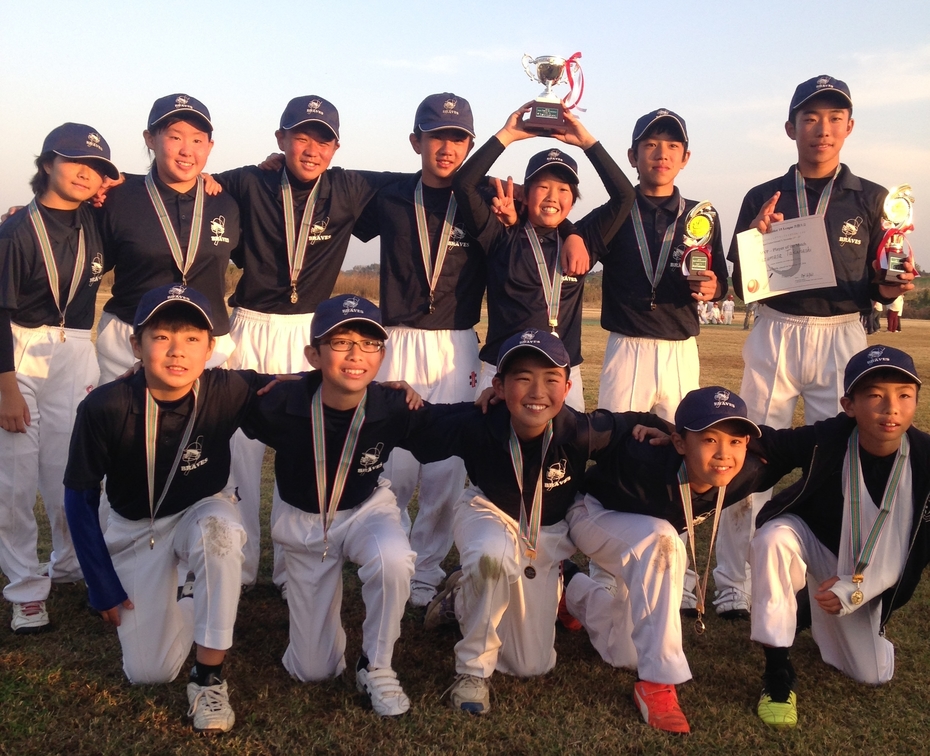 2016-11-20
Important news
Other news
News & Articles
The North Kanto Braves have defeated the Chiba My Ys in the Under 15 final for the second year running to cap a strong season for the Sano based team.
Braves allrounder Kazumasa Takahashi was named the MVP of the final after smashing 38 and taking 3/8 He was also named league MVP.
Braves opener Shu Noguchi was named the league's best batsman whilst Chiba My Ys off spinner Yugandhar Retharekar was awarded best bowler.
As with last year the Braves and the My Ys proved to be the two strongest teams, meeting in the final. After Noguchi won the toss and decided to bat, the Braves made an enterprising start. 
In reply, captain Neel Date's run-a-ball 23 kept Contributions from Noguchi, Reiji Suto and Taiga Nakagawa saw the Braves maintain a steady run rate before Takahashi's swashbuckling innings took his team to a total of 116/6, the highest of the finals series.his side in the game but three wickets to Kazumasa Takahashi and two to his younger brother Shotaro put a dent in the My Ys innings. A fighting 34 run last wicket partnership between Shubhankar Kulkarni and Rihito Ishii was not quite enough as the My Ys fell 23 runs short.
A much improved Akishima Aviators team claimed third place in the league.