Coach Appointed for Men's East Asia Cup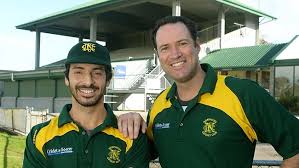 2016-07-25
National Team (Men)
David Reid will be the latest member from the Cricket Victoria High Performance Program to work with the Japan National teams, and more specifically coach the men for the East Asia Cup in November.
David, who has completed his Level Three coaching accreditation in Australia (the highest there is), will make his first visit to Japan to work with the teams on 30/31st July and 6/7th August before returning at the end of October.
In between that time he will also be able to see North Kanto Lions vs West Kanto Hurricanes in the JPL matches at Sano International Cricket Ground on July 31st and visit the three-day U19 League contests in Fuji from 3-5th August.
An experienced coach, David currently works with the Northcote Cricket Club in the Victorian Premier competition. As well as this he has spent two years working at the Victorian High Performance Academy running a program he designed.
This year he has done a three week placement with Kings XI Punjab in the Indian Premier League, a week with the Mumbai Cricket Association and a week with the South African Development Squad before coming to Japan – so this will be his fourth country coaching in 2016.
We are all greatly looking forward to David arriving and hope his time here can be very successful.