2016 ICC Women's World Cup Qualifier – EAP Preview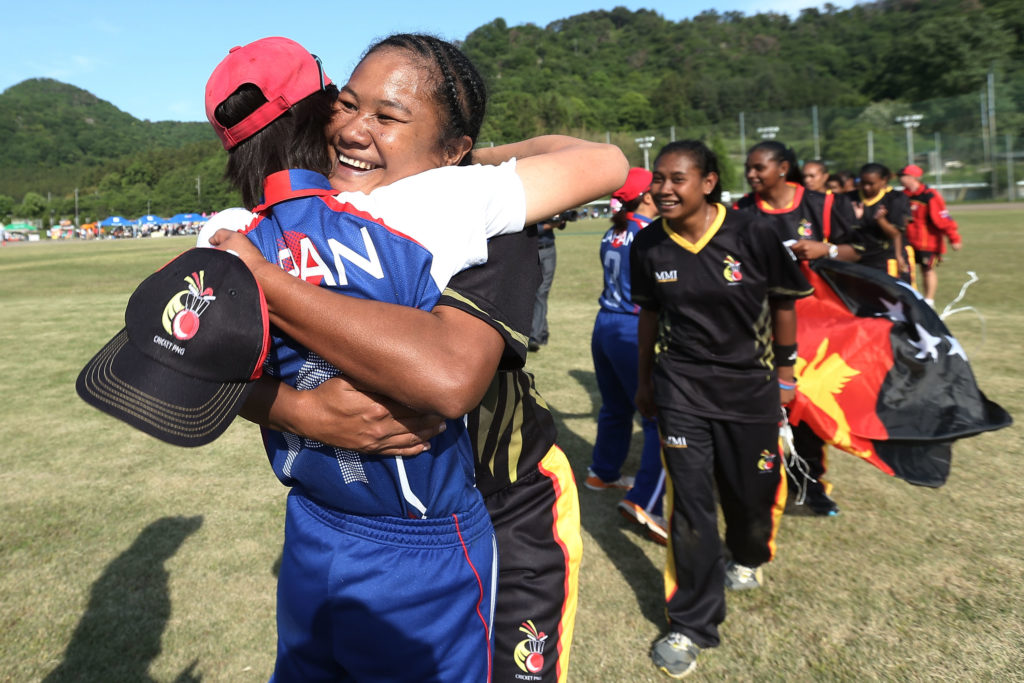 2016-07-15
Important news
News & Articles
National Team (Women)
On Friday 15th July the ICC Women's World Cup Qualifying tournament for the East Asia Pacific Region will start in Apia, Samoa.
The teams competing in the tournament are host Samoa, Papua New Guinea and Japan. Samoa and PNG qualified for the tri-series by virtue of finishing 1st and 2nd respectively at the 2015 Pacific Games in PNG.
The winner of the qualifier will progress through to a Global Qualifier to be held later this year ahead of the 2017 ICC Women's Cricket World Cup in England.
"We know that a bigger, better global game is one which has more women involved in all aspects of our sport and the ICC has committed to making that a strategic priority," said ICC East Asia-Pacific Regional Development Manager Kieran McMillan. "Part of that is ensuring there is a pathway for Associate and Affiliate Members to global cricket events."
"It will be exciting to see the improvements in the competing national teams as a result of increased grassroots participation that underpins their talent development programs," continued McMillan.
Joining the competition for a second time will be a team from Cricket Without Borders (CWOB). CWOB is an organisation that aims to promote and develop the game of cricket for young women in the spirit of sportsmanship, friendship, cultural diversity and fun.
CWOB will put together an invitational side made up from young girls from around Victoria, Australia. They can't win the event, but will play matches against the three (3) competing nations. The team will be coached by former Australian cricketer Bryce McGain.
The first round of matches will be played on Friday July 15th at the Garden Ovals complex in Apia. The team on top of the points table at the end of the double round robin will be declared the winner and all matches will be live scored. Access the live score here.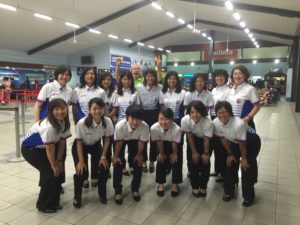 Team Preview – Japan
The Japan Women's cricket team will head to Samoa in high spirits and with the hope of improving on their second place finish two years ago.
Despite the retirements of a handful of senior players in 2014, there remains a lot of experience within the group as well as a handful of fresh faces as well.
CEO Alex Miyaji said: "We are really excited about the current women's team. With the improved we now have and the increased opportunities for players we know that the future is bright."
Last year the side visited Korea to take part in the inaugural East Asia Cup, where they finished third behind China and Hong Kong with many new players gaining valuable experience.
This year has already been busy with four players being selected to represent the East Asia Pacific region travelling to Mount Gambier in January for the Australian Country Cricket Championships where the team was victorious.
Following that both Mai Yanagida and Shizuka Miyaji were invited to take part in the Hong Kong Women's Premier League, the latter collecting the MVP award in the second match. While in Hong Kong they were able to play with and against current Australian internationals as well as receive specialist coaching from former Aussie spinner Stuart MacGill.
Japan have taken a new approach to coaching in 2016 with a variety of coaches coming from Australia to work with the players. Lachlan Stevens (Victoria Bushrangers and Melbourne Renegades) ran a 10-day camp in May while Nicole Martin (Australia Indoor Cricket) visited in June and will coach the team in Samoa.
Nicole said: "This is a great group of girls who I can see really want to do well. They are committed and ambitious, which I love to see and I hope that we can replicate the good work in training when we get out in the middle."
Having won the tournament in 2010 and 2012 before losing a tight final to Papua New Guinea in 2014, Japan are keen to return to former glorious in 2016.
Japan Women's National Team
Mai Yanagiada(Wyverns Cricket Club / C)
Etsuko Kobayashi(Wyverns Cricket Club / VC)
Ayako Nakayama(Wyverns Cricket Club / VC)
Miho Asama(Wyverns Cricket Club)
Rio Endo(Wyverns Cricket Club / N)
Kanae Ishimoto (Fuji Far East Cricket Club)
Etsuko Kobayashi(Wyverns Cricket Club)
Miho Kanno(Adore Cricket Club)
Shizuka Miyaji(Fuji Far East Cricket Club)
Kaoruko Nishida(Wyverns Cricket Club)
Kurimi Ota(CATS Cricket Club)
Ayana Suzuki(Chuo University Cricket Club / N)
Madoka Shiraishi(Wyverns Cricket Club)
Aki Umetani(Uenomiya Cricket Club)
Eri Yamaguchi(Fuji Far East Cricket Club)
*C: Captain
**VC: Vice Captain
***N: Players that will be representing Japan for the first time