Japan Players Star in Hong Kong Women's Premier League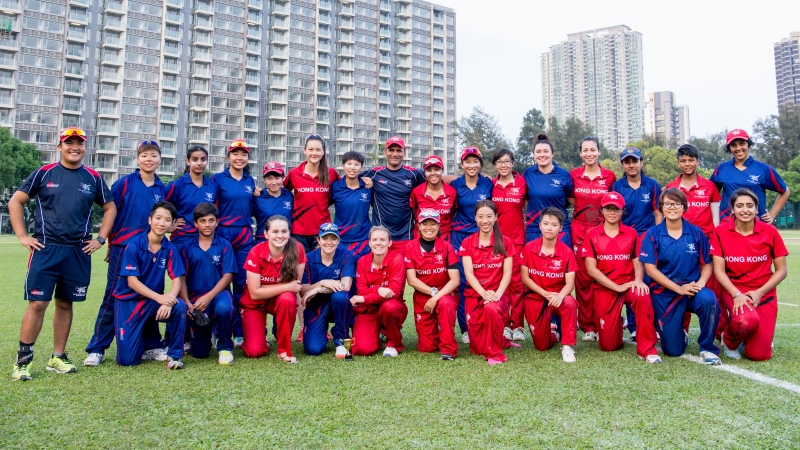 2016-05-30
News & Articles
National Team (Women)
Shizuka Miyaji won the Most Valuable Player (MVP) award in Game Two of the Hong Kong Premier League last weekend, taking three wickets for just nine runs and backing that up with an unbeaten 53* to win her team the match.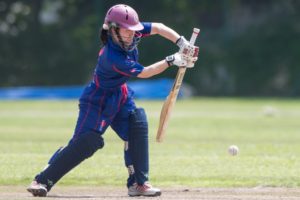 Miyaji, playing for Team Bauhinia, was playing against Team Sail, which featured compatriot Mai Yanagida, whose team had won Game One a week previously.
Each team also featured internationals from Australia and Hong Kong and both players returned to Japan enthused about the event.
Yanagida said: "Winning the first game was really special. There were good players on both teams and even though many of us did not know each other, we created a great team spirit really quickly."
Miyaji meanwhile spoke of the confidence her performance would give her for the season ahead: "To score 50 runs against such good bowlers was a real confidence boost for me. We have an important year ahead with the Women's World Cup Qualifier in Samoa and I hope I can keep this form going."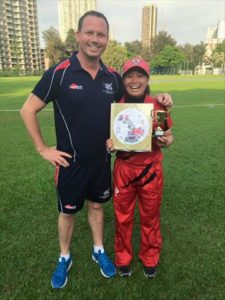 Hong Kong Director of Cricket Charlie Burke said of the girls: "both Mai and Zu were outstanding role models. Both of them conducted themselves brilliantly and a real credit to Japan Cricket."
Both players spent a week in Hong Kong and during their time were able to train in the high performance centre, undergo some high level fitness testing as well as work with former Australian Test Cricketer Stuart MacGill. Again, both players were excited about these opportunities.
"The chance to learn from someone as skillful as Stuart MacGill was incredible. I feel that my bowling has improved already and we were only here for one week!" said Miyaji.
Yanagida backed this up by saying: "The facilities were so impressive. Hong Kong is a long way ahead of Japan in this area, but it gives us all something to aspire to and I hope that in the future Japan will have something similar.
Both players, along with Kristin Beams and Sarah Coyte from Australia, also took part in some community cricket programs in Chinese local schools to help spread the game of cricket to a new audience in Hong Kong.