JCL Round 10: Sharks & Paddy's Move In Opposite Directions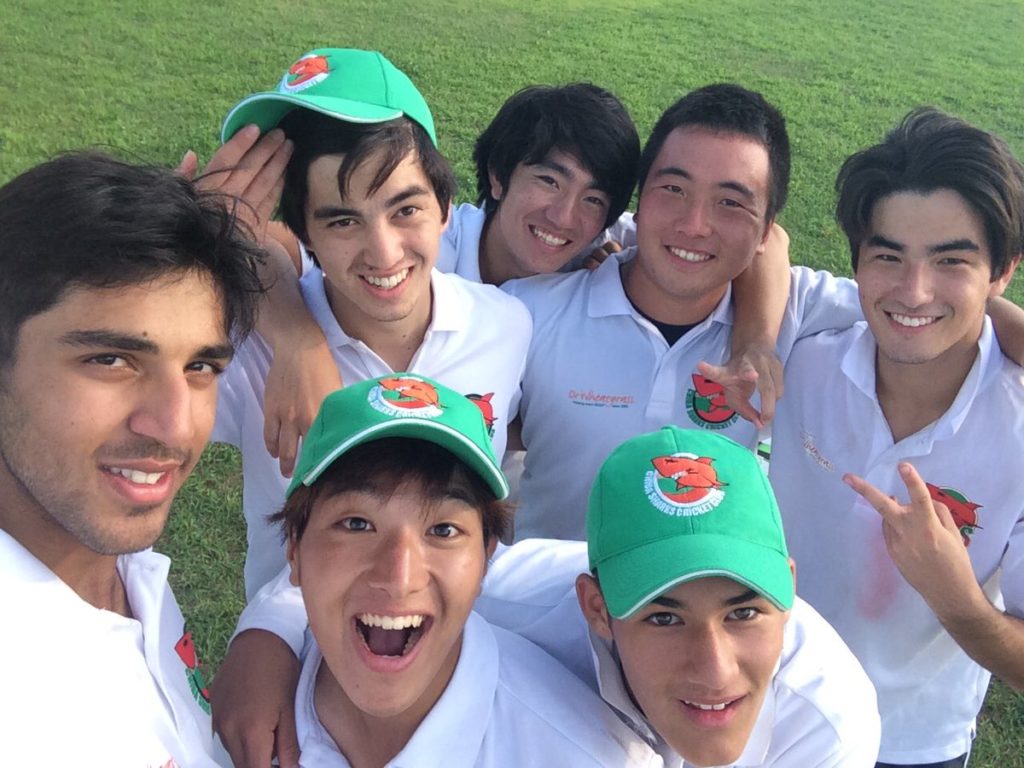 2016-07-12
One Short - Cricket Reports
Blog
A week ago this column wrote about the impressive depth in the Chiba Sharks team, so this week the same club decided to rest even more senior players and field a team with seven players aged 21 or under. The result was a 181-run win over bottom club Paddy Foleys.
Batting first after winning the toss at Sano Three, the innings of 273/9 was built on a 133 opening stand by Captain Dhugal Bedingfield and the Mian Siddique, one of three Chiba My-Ys players selected in the Japan National Squad for 2016.
Bedingfield was highly assured and kept his rookie partner calm while compiling 76 from just 64 deliveries, but his dismissal led to a mini collapse with Sharks losing four for 36, including Siddique for a patient 47.
The scoreboard kept ticking over, Nick Reynolds following up his impressive debut last week with 35 from 23 while Kurumi Ota, also on debut for the 1st XI and playing her last game before heading off to Samoa for the regional World Cup Qualifier, marshalled the tail to take the team to 273/9, the 4th highest of the season so far in Division One.
The chase, like so many of Paddy's batting efforts this season, started badly and never recovered. A defiant 44 at the top by Ashiq Hussain was all they had to show as seven different Sharks bowlers took a bite out of their innings, with Siddique the pick of them collecting 3/6 from his four overs.
As Paddy's slumped to 93 all out, the result establishes both teams at the opposite ends of the table. While Sharks have all but guaranteed a semi-final berth, Paddy's are yet to get into the black in terms of points after an early deduction leaves them on -0.5 for the season.
Back to back wins for Sharks and back to back matches rained off for the Tokyo Wombats have had a significant impact at the top of the table as their match against 3rd place Tigers fell foul of the rainy season.
With Sano taking a break this week, Wyverns and MAX came up against each other in a fixture Wyverns needed to win as a reversal would leave their semi-final hopes teetering on the brink.
Spirits were raised in the Wyverns camp as they welcomed back Naotsune "Bebe" Miyaji after he opted to take a break from the game this season.
It was MAX who won the toss and batted first, with wickets being spread around with two each for Shodai Yamada, Junmei Haneda, Tomoki Ota and Raheel Kano as MAX were dismissed for 133 in just 36 overs, Amigo Kobayashi top scoring with a fairly meagre 22 before giving Miyaji a wicket on his return.
Wyverns chase did not start well as their openers managed just a single run between them, but Ota and Miyaji pulled it back to 40/2 before trouble returned. Spin twins Vinay Iyer (4/16) and Makoto Taniyama (3/15) caused the problems on a slow deck at Sano International Cricket Ground as wickets tumbled very suddenly, Wyverns losing 8/28 in no time at all to earn MAX a 65-run win plus a valuable bonus point
That point pushes MAX above Sano and into fourth place and placing big importance on their match against third placed Tigers in Round 11 on July 23rd.