Japan Defeat Indonesia at U19 Premier Cup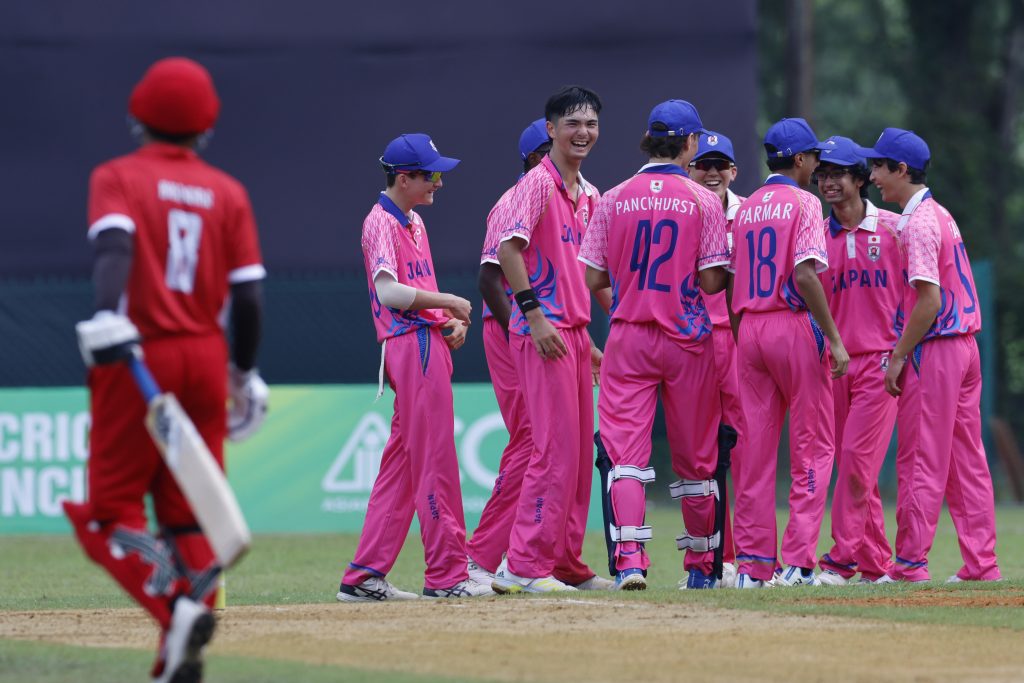 2023-10-17
News & Articles
National Team (Men U19)
The Men's Japan Under 19 Team recovered from their nerve-shredding victory in the tournament opener on Saturday to record an emphatic win over EAP rivals Indonesia in the ACC Premier Cup being held in Kuala Lumpur. 
Things started well for Japan as captain Koji Hardgrave-Abe won the toss and chose to bowl, and the momentum never left his side. 
Kazuma Kato-Stafford struck in the first over of the match, the first of four victims for just 12 runs as the left arm seamer knocked over the top order on his way to career best figures. 
Kiefer Yamamoto-Lake and Nikhil Pol grabbed a wicket each but it was left-arm spinner Charlie Hinze who ran through the lower order to also finish with four wickets, conceding just two runs in the process. 
After being deemed too young by the ICC to compete in the World Cup Qualifier earlier in the year, Hinze has been a real find for the team, with seven wickets in the tournament already.
Japan took just 15.3 overs to take all ten Indonesian wickets for just 30 runs, then took just 8.1 overs to secure victory.
View this post on Instagram
Debutant Tomo Rear was given a chance at the top of the order, alongside Nihar Parmar who top scored in the contest with 15 not out. Rear was bowled for eight with the scores level, but a nine-wicket win secured in quick time gave the team plenty of opportunity to put their feet up ahead of the crucial match against Hong Kong this Friday. 
Speaking after the match Head Coach Dean Ruhode said: "The boys have done everything we have asked of them so far and I'm delighted with them. Today was pretty emphatic but we know there are bigger tests to come and we want to be ready for them."
JCA Official Social Media: