Oda Inspires Japan to Victory in Tournament Opener vs Cook Islands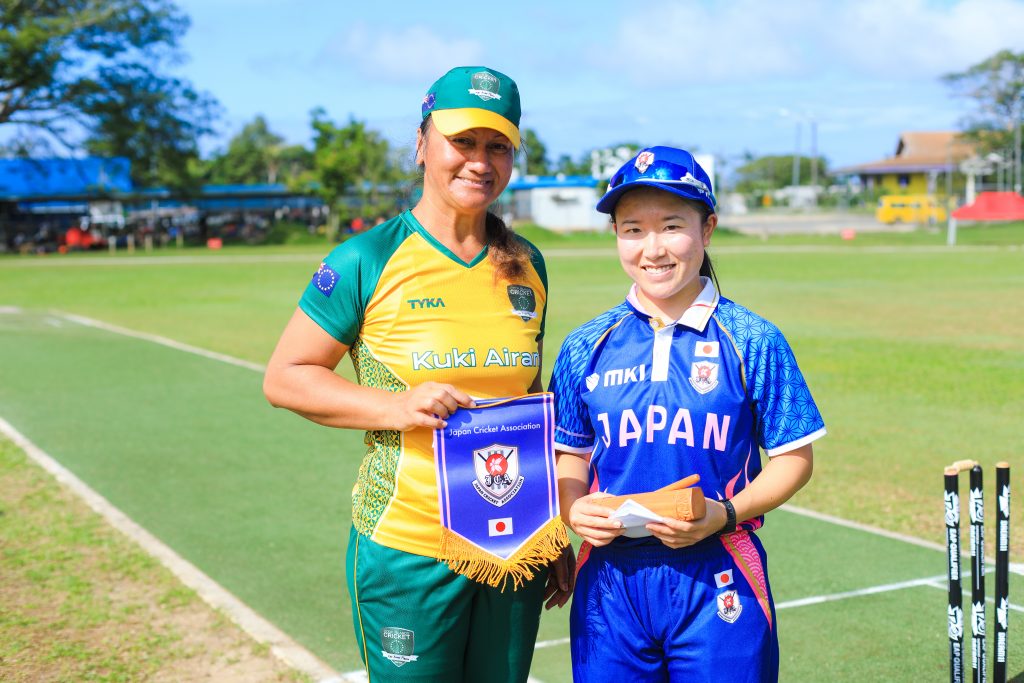 2023-09-01
News & Articles
National Team (Women)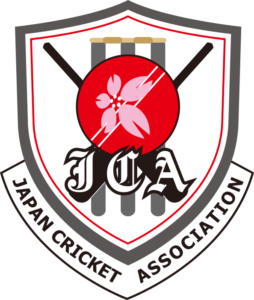 Erika Oda inspired the Women's Japan National Team to victory in the opening match of the ICC Women's T20 World Cup East Asia Pacific Qualifier 2023, beating Cook Islands by 30-runs.
Batting first, Oda and Ahilya Chandel helped Japan recover from losing two early wickets as their partnership of 69 in 55 deliveries game the team an excellent platform.
While Chandel was circumspect in her 20 from 27 deliveries, Oda struck seven boundaries on her way to a career-best 48, from just 44 deliveries, before becoming one of three victims for Marii Kaukura.
This was the third time in 11 months that Oda has passed 40, with that first international half-century inching ever closer.
Her efforts put Japan in a position to reach 125 for six from their 20 overs, which would turn out to be the highest score of the day.
The Cook Islands have plenty of power in their batting line up and had boundary hitters all the way down, with seven of their players finding the rope.
Japan were wary during a fifth-wicket partnership of 35 between Sonnia Vaia (22) and Daena Kataina (17), but they fell in successive deliveries as Japan seized back control.
The fightback was down in no small part to the catching of Haruna Iwasaki, who took an outrageous catch over her shoulder while running backwards, and Japan showed safe hands throughout the game.
Chandel, Nonoha Yasumoto and Shimako Kato all picked up two wickets each as Japan restricted the Cook Islands to a final total of 95 for eight to earn a great start in the tournament.
View this post on Instagram
Japan are next in action against Samoa on Saturday 2nd September. The contest will start at 11:30 JST and can be watched live on ICC.TV so please tune in and support!
Elsewhere in the competition, hosts Vanuatu stunned tournament favourites Papua New Guinea with a five-wicket win, while Fiji were too strong for Samoa, earning a win by 18 runs.
Match Schedule (Japan Time):
Friday 1 September – Cook Islands vs Japan, 07:30

Saturday 2 September – Japan vs Samoa, 11:30

Monday 4 September – Fiji vs Japan, 11:30

Tuesday 5 September – Papua New Guinea vs Japan, 07:30

Thursday 7 September – Indonesia vs Japan, 07:30

Friday 8 September – Vanuatu vs Japan, 11:30
JCA Official Social Media:
Women's National Team Partner
Mitsui Knowledge Industry Co., Ltd.
Mitsui Knowledge Industry Co., Ltd. is a wholly owned subsidiary of Mitsui & Co., Ltd. specialized in providing services and products related to ICT (information and communication technology). Partnering with various global ICT vendors and supporting more than 1,500 companies, MKI offers best-in-class solutions to customers.
Website: https://www.mki.co.jp/english/