[Match Time Changed] Team Announced for ICC Men's T20 World Cup EAP Final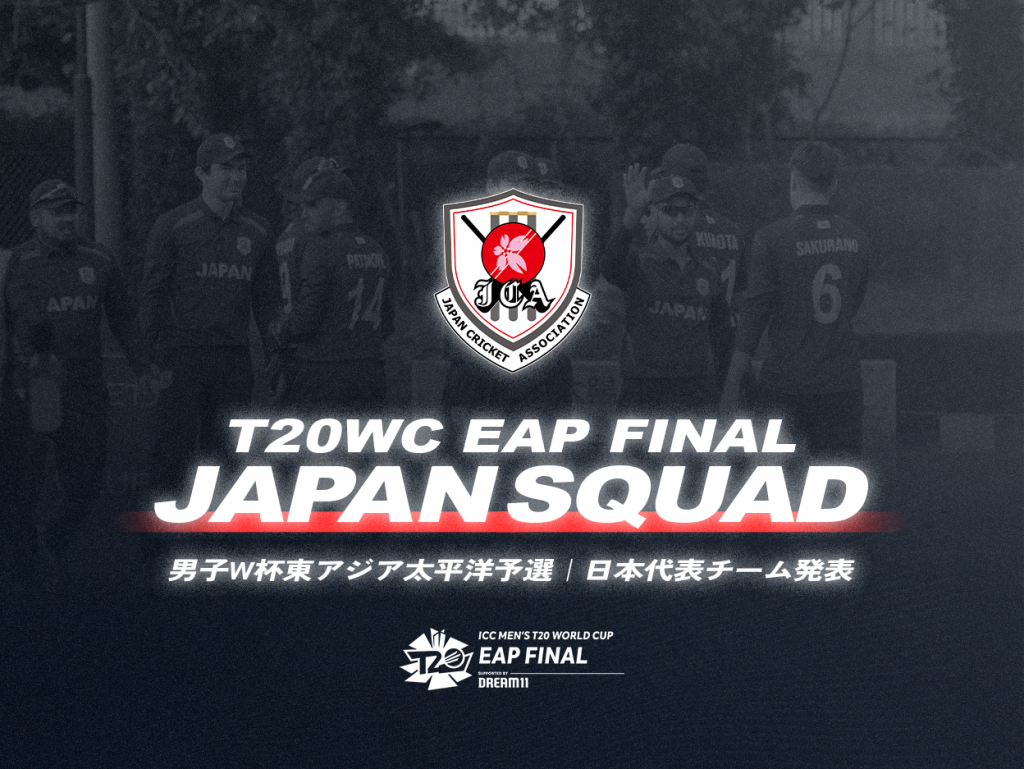 2023-06-27
News & Articles
National Team (Men)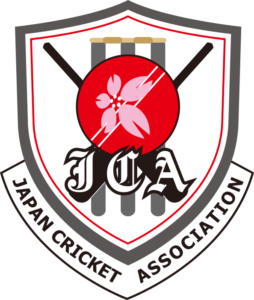 [Updated July 21, 2023: Match Time Changed]
The 15-player team for the ICC Men's T20 World Cup EAP Final which will be held in Port Moresby, Papua New Guinea, has been chosen by the National Selection Committee for the Men's Japan National Squads, chaired by Dhugal Bedingfield.
The team will be captained by Kendel Kadowaki-Fleming while Muneeb Mian and Tsuyoshi Takada return after not being involved in the sub-regional qualifier in October 2022.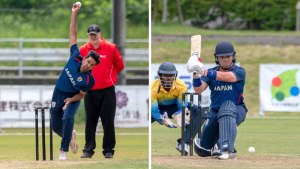 The support staff has also been named. Alan Curr will be Team Manager with Ardene Ruhode acting as Assistant Coach to Dhugal Bedingfield. Shuichi Okawa will reprise his role as trainer while Marcus Thurgate joins in a communications role. 
During the tournament Japan will take on hosts Papua New Guinea, Philippines and Vanuatu in a double round robin format with the winners qualifying for the 2024 T20 World Cup. 
Team in full:
Kendel Kadowaki-Fleming (Chiba Sharks Cricket Club)

Ryan Drake (Sano Cricket Club)

Kouhei Kubota (Wyverns Cricket Club / Keio University Knights Cricket Club)

Piyush Kumbhare (Tigers Cricket Club)

Wataru Miyauchi (Wyverns Cricket Club)

Supun Navarathna (MAX Cricket Club / Tuskers Cricket Club)

Sabaorish Ravichandran (Tigers Cricket Club)

Reo Sakurano (Sano Cricket Club)

Alexander Shirai-Patmore (Tokyo Wombats Cricket Club)

Declan Suzuki-McComb (Cheltenham Cricket Club)

Muneeb Siddique Mian (Chiba Sharks Cricket Club)

Tsuyoshi Takada (Chiba Sharks Cricket Club)

Ibrahim Takahashi (Chiba Sharks Cricket Club)

Makoto Taniyama (MAX Cricket Club / Osaka Raiders Cricket Club)

Lachlan Yamamoto-Lake (Willetton Dragons Cricket Club)
The schedule for the tournament is below, all matches will be available to watch on ICC.TV
Saturday 22nd July – Japan vs Philippines, 09:00

Sunday 23rd July – Japan vs Vanuatu, 09:00 

Tuesday 25th July – PNG vs Japan, 13:30

Wednesday 26th July – Philippines vs Japan, 13:30

Friday 28th July – Vanuatu vs Japan, 09:00

Saturday 29th July – PNG vs Japan, 13:30
*All times are local, Port Moresby is 1 hour ahead of Tokyo