Japan Earn First Win of East Asia Cup 2023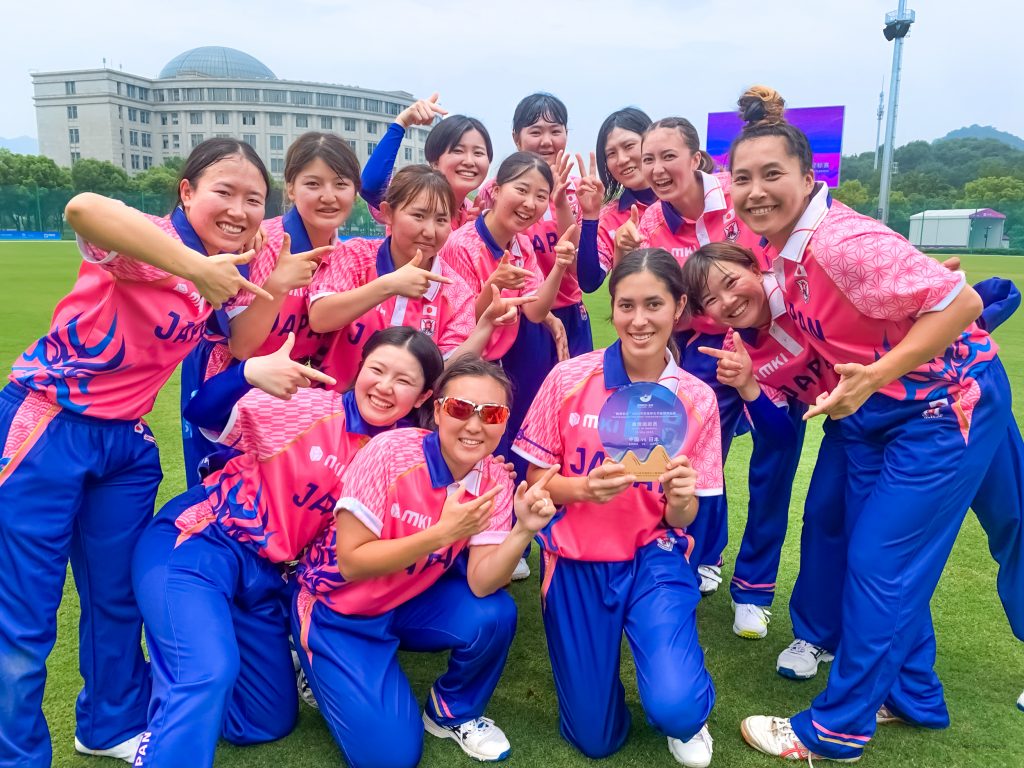 2023-05-26
News & Articles
National Team (Women)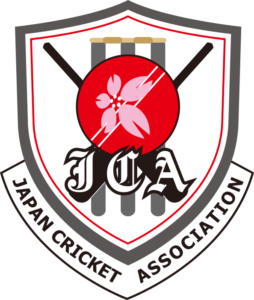 Halfway through the Women's East Asia Cup 2023 in Hangzhou, China and Japan have registered one win and one loss from the opening two matches. 
On Friday, the Japan Women's team registered their first win under new coach Ardene Ruhode, defeating China by 11 runs thanks to star turns from several players. 
Erika Oda set the tone at the top of the order, batting through the innings to record her highest international score of 46 not out. She was valiantly supported by Haruna Iwasaki, who struck her first ball for six and finished with 36 from 32 balls as Japan posted 106 for four from 20 overs.
Japan made a flying start in their defence of the total as Ahilya Chandel took two wickets in the first over, with Kurumi Ota striking in the next over to leave China reeling with only two runs on the board and the top three batters all dismissed. 
An excellent partnership between China captain Zhuo Huang (30 from 52) and Lili Han (27 from 36) gave Japan cause for concern before captain Yanagida bowled Han as debutant Nonoha Yasumoto piled on the pressure from the other end with a maiden in her first over on the way to exceptional figures of one for six from four overs, which changed the game completely. 
Chandel returned at the death to again strike with successive deliveries and finish with career-best figures of four for 12, which earned her the Most Valuable Player award as Japan kept the hosts to 95 for 8 and earned a win by 11 runs. 
In match one on Thursday, 25th May, Japan struggled to adapt to the hot conditions and struggled to post a score high enough to really challenge the Hong Kong batters. Erika Oda was the top scorer with 25 from 32 balls, but Cindy Ho (three for 10) and Betty Chan (two for six) really stifled the Japanese batters. 
Japan did, however, show their ability with the ball and in the field with some eye-catching moments. Kurumi Ota struck in each of her first two overs on her return to international cricket after a seven-year absence before Elena Kusuda-Nairn marked her debut with two wickets in her first over. 
The first was an astonishing catch by substitute fielder Seika Sumi, who took a flying catch at mid-on to dismiss Shanzeen Shahzad before a trademark outswinger rearranged the stumps of Lemon Cheung to have Hong Kong 21 for four and in genuine strife. 
Hong Kong Captain Kary Chan took charge from there on as her 31 not out in partnership with Dorothea Chan (17 not out) was enough to ease Hong Kong to a six-wicket win with 3.2 overs to spare. 
That was the second win of the day for Hong Kong, who had edged passed China by just two wickets in the morning match. 
Japan will play two matches on Saturday 27th in a bid to make the Final, but after two tough days have several players nursing injuries and will need the support of the whole squad and everyone at home to make it. 
Although the matches are not being live streamed from China, the organisers are doing their best to provide live scores on CricHeroes while the JCA Twitter and Instagram feeds are being regularly updated for Japan matches.