Live Stream Schedule Announced for 2023 Season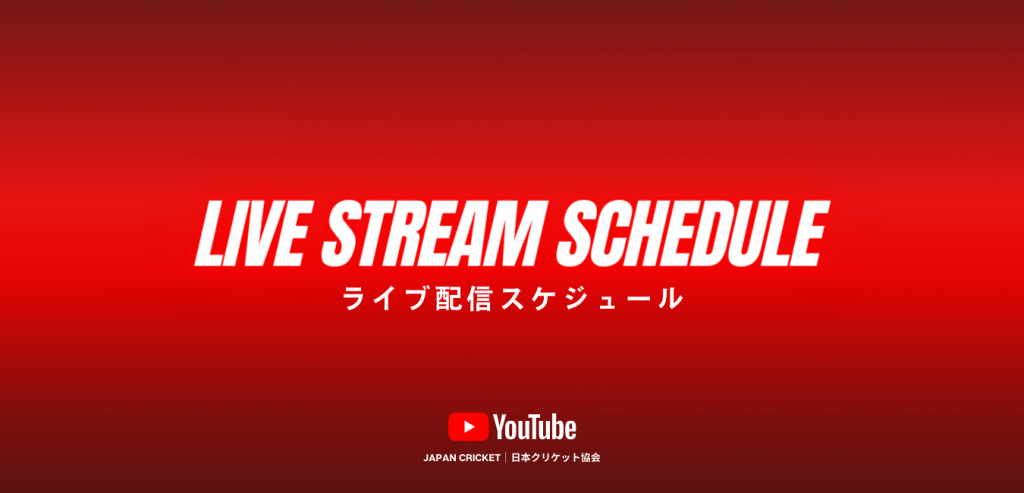 2023-04-03
News & Articles
We are excited to announce the schedule of live streamed matches for the 2023 season as below. All matches will be streamed live on the JCA YouTube Channel.  Please also see the event calendar here.
All of the below productions* will feature a minimum of three cameras and commentary in at least one language.
Future's League (April 29,30)

Japan Premier League (May 5-7)

Women's J-BASH All Stars (May 21, September 30)

Japan Cricket League T10 (May 21,27, July 15,16,17,22)

Japan Cricket League T20 (July 29, August 5,12,19,26, September 2,23)

Women's Japan Premier League (July 15-17)

Embassy Cup (October 28,29)

Japan Cup National Finals (October 22)
*These productions will not be available live on our YouTube channel in some regions such as South Asia.
The following 40-over matches will also be on the live stream with a single fixed camera without commentary.
Japan Cricket League Division One:
April 1,8,15

June 24

July 1,8

September 9,16

October 7,14

November 4
There may be additions to the above which we will announce in due course.