New Competitions for the 2023 Japan Cricket Season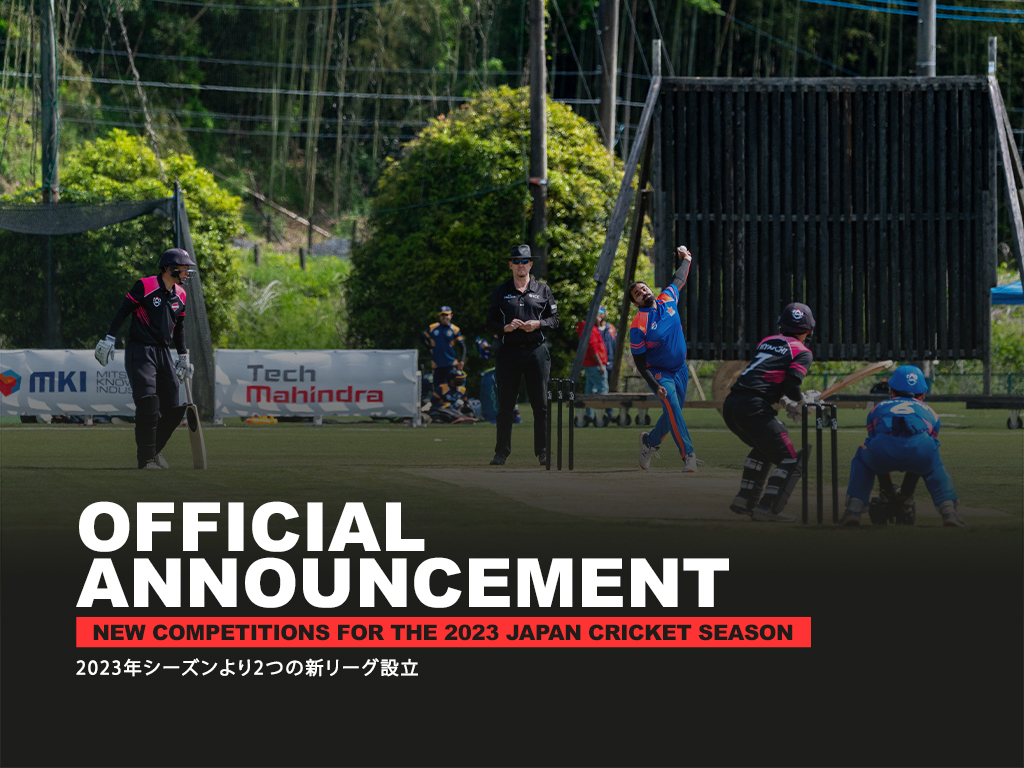 2023-03-17
News & Articles
We are excited to confirm two new competitions for the new cricket season in Japan.
The Women's JPL (WJPL) will take place over three days in July while there will also be a short Japan Cricket League T10 (JCL T10) for eight clubs to participate in.
In keeping with tradition, the first weekend should coincide with the arrival of the cherry blossom on the first weekend of April, although there will also be some activity in March.
The Japan Women's Squad trials will take place at the Sano International Cricket Ground on the spring equinox holiday which falls on Tuesday 21st March this year, while the National Academy Under 19 and Under 15 trials will take place on Saturday 19th March.
Plenty of cricket will be available to watch live on the JCA YouTube Channel, so don't forget to subscribe to catch the action.
Below is a list of key event dates for the season ahead, please be sure to download the Japan Cricket App to see all the fixtures once they are released in March.
March:
19th : National Academy Under 19 & Under 15 Trials
21st : Women's National Trials
25th : Regional Trials – Kanto Region
April:
1st : Japan Cricket League Starts
23rd : Japan Cup Starts
29th : Women's Japan Cricket League Starts
29th – 30th : Futures League
May:
5th – 7th : Japan Premier League
21st : JCL T10 Starts
21st : J-BASH All-Stars Starts
July:
15th – 17th : Women's Japan Premier League
22nd: JCL T10 Finals
29th : JCL T20 Starts
September:
2nd : JCL T20 Quarter Finals
23rd: JCL T20 Finals
30th : J-BASH All-Stars
October:
21st – 22nd : Japan Cup National Finals
28th – 29th : Embassy Cup
November: