Sendai University Win Japan Women's Cricket League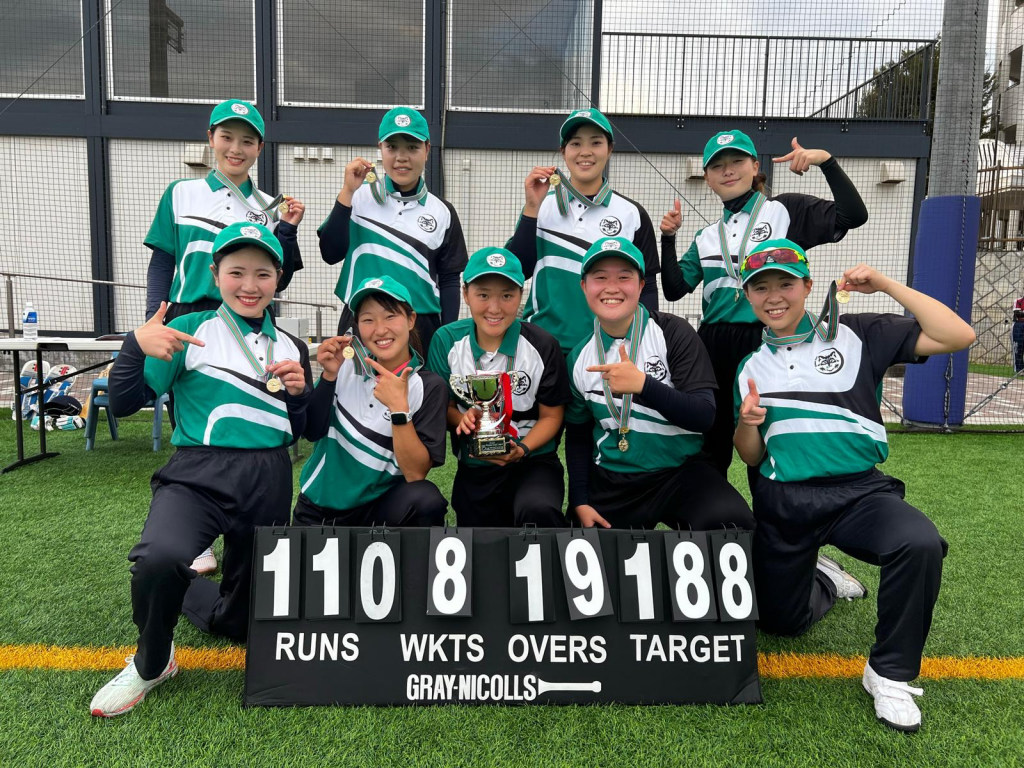 2022-11-15
News & Articles
Sendai University Cricket Club, inspired by the performances of Haruna Iwasaki, won the 2022 Japan Women's Cricket League in their first year in the competition.
Sendai, who have been slowly developing over the last few years and have a wealth of talent that it has only been player numbers holding them back from entering the league.
With six members of the Japan Women's National Squad in their ranks, once they did enter they were always likely to be a handful, and so it proved as they went through the season unbeaten.
With the rules for the league tweaked this year, the 35 runs / 25 balls and retire rule meant that more players were able to play an active part in matches.
That did not stop Iwasaki in the final against Adore as she crashed 35 from 13 balls at the top of the order, and then returned later on to make a further 17 from 11, ending up 52 from just 24 balls.
The Sendai total of 158 all out appeared a daunting task and Iwasaki was to the fore again, taking three wickets for just 14 runs to restrict Adore to just 105 and earn a win by 53 runs.
In the third-place playoff a four-wicket haul for Koto Hiromori earned Fuji Far East a narrow nine-run win over Wyverns Cricket Club as they successfully defended 129.
Congratulations to all the players involved.