National Team Announced for ICC World Cup Qualifier – East Asia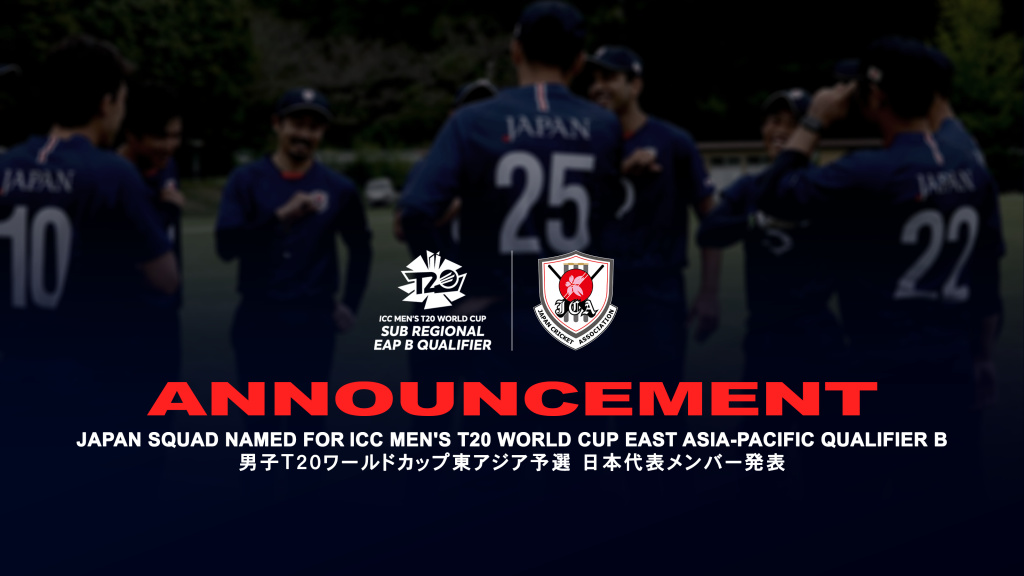 2022-09-26
News & Articles
National Team (Men)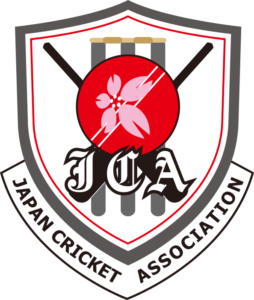 Head Coach Dhugal Bedingfield has announced his squad for the ICC T20 World Cup East Asia Qualifier to be held in Japan from 15 – 18 October.
Due to the length of time since the last international cricket there are now ten players in line to represent Japan for the first time.
On naming the squad Bedingfield said: "It's been too long since the team has played international cricket and the boys can't wait to get back out there and represent their country.
"We have some good young talent coming through. There will be a lot of fresh faces in the team and quite a few players will be making their international debut. It'll be exciting to see how they perform. 
"We certainly won't be underestimating Indonesia or Korea but our goal is to top the group and progress to the next round of World Cup qualifying."
The full list of players is below with a * marking those named in a tournament team for the first time. 
Kendel Kadowaki-Fleming (C)* – Chiba Sharks Cricket Club

Reo Sakurano-Thomas (VC)* – Sano Cricket Club

Ryan Drake* – Sydney University Cricket Club

Shogo Kimura – Wyverns Cricket Club

Kohei Kubota* – Wyverns Cricket Club / Keio University Knights Cricket Club

Piyush Kumbhare* – Tigers Cricket Club

Supun Nawarathna – Max Cricket Club / Tuskers Cricket Club

Kento Ota-Dobell* – Footscray Cricket Club

Sabaorish Ravichandran* – Tigers Cricket Club

Alexander Shirai-Patmore – Tokyo Wombats Cricket Club

Declan Suzuki-McComb* – Cheltenham Cricket Club

Ibrahim Takahashi* – Chiba Sharks Cricket Club

Makoto Taniyama – Sano Cricket Club / Osaka Raiders Cricket Club

Lachlan Yamamoto-Lake* – Willetton Dragons Cricket Club
 Reserves:
Vinay Iyer* – MAX Cricket Club / Kawasaki Knight Riders Cricket Club

Dinesh Sandaruwan* – MAX Cricket Club
Wataru Miyauchi – Wyverns Cricket Club
As part of the journey towards qualifying for the 2024 T20 World Cup in the West Indies and USA, the winner of this tournament will move forward to play in the East Asia-Pacific (EAP) Regional Qualifier Final against Papua New Guinea, the Philippines and Vanuatu. The winner of that event will qualify for the T20 World Cup.
We hope that fans of cricket in Japan will come out in force to support the team on the first step towards T20 World Cup Qualification.
Schedule of International matches vs Indonesia
(For the series against Indonesia the starting team will be selected from all 17 players named above) 
October 9 (Sun) 13:30-16:30 Japan v Indonesia

October 10 (Mon) 13:30-16:30 Japan v Indonesia

October 11 (Tue) 09:30-12:30 Japan v Indonesia
Men's T20 World Cup East Asia Qualifiers Schedule
October 15 (Sat) 09:30-12:30 Indonesia v Korea

October 15 (Sat) 13:30-16:30 Japan v Korea

October 16 (Sun) 13:30-16:30 Japan v Indonesia

October 17 (Mon) 13:30-16:30 Korea v Japan 

October 18 (Tue) 09:30-12:30 Indonesia v Japan

October 18 (Tue) 13:30-16:30 Korea v Indonesia