Report|JCL T20 – round 2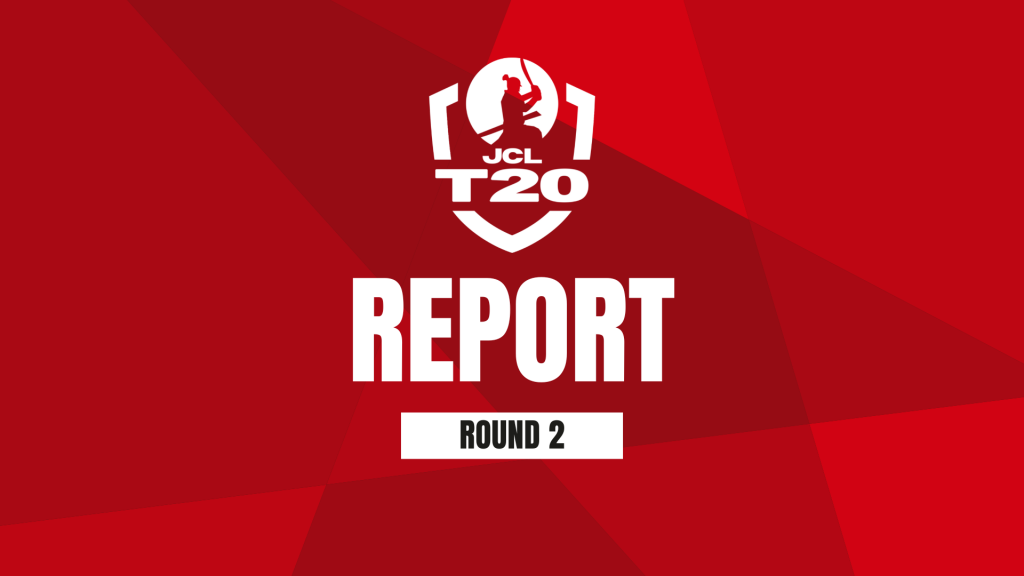 2022-08-25
One Short - Cricket Reports
Round two of the JCL T20 brought a full round of exciting matches as every result will become important in setting up for the Quarter-Finals.
Max vs Rising Stars' game brought JCL T20's first maiden century in a Group B matchup. Winning the toss and batting first, Max's captain Supun Navarathna had a superb innings scoring 108 off only 51 balls hitting an astonishing 13 sixes. However, The Rising Stars were able to restrict all the other batsmen to set up a chaseable total of 166.
The Rising Stars' chase was handled comfortably as Rakibul Hasan Shimul, Ubaidus Sobhan Sayeed and Mdruhul Kabir scored 39, 43 and 43 respectively as they were the main anchors of the batting innings. All striking at or over 100, they were able to chase down Max's score with an over left winning by five wickets.
Group A
Sano CC and the Chiba Sharks battled out in a tight affair over the weekend. Winning the toss and batting first, Sano scraped their way to a total of 148 after 20 overs. Their innings had many contributors with captain Reo Sakurano-Thomas top scoring with 45 off 29 balls. Mian Munned Siddique was the pick of the bowlers for the sharks taking two wickets for 24 at six an over.
Defending a score which was probably under par, Sano did a good job of restricting boundaries. Chiba Sharks were in a tough position of being 75 for four with just over eight overs remaining but great partnership between Marcis Thurgate (38*) and Asala Wickrama Arachchige (25*)  brought them ever so close to chasing down the total falling 15 runs short. Captain Reo Sakurano-Thomas with tight economical bowling taking one wicket for 12 at just three an over.
The Alpha Quashers showed off their batting prowess against the Tokyo Rhinos. Batting first, the Quashers scored quickly as they were able to score 217 thanks to many batsmen coming in and hitting boundaries. Opening batter Rohit Kesari, got it all started scoring 59 off 36 and number six batsmen Nandhakumar Rangasamy came in at the end to score a quickfire 48* off 18.
In reply, the Rhinos got off to a great start with opener Rajan Karki scoring 67 along with Bikram Rana scoring a quifire 38. Unfortunately, this all turned when bowler Vishal Patel, took a five wicket bag including a hat trick off only 20 runs. This led to the Rhinos falling short scoring 145 for eight after their 20 overs as the Quashers total was too much, winning by 72 runs.
Group B
The Tokyo Falcons showed their batting dominance against the Tokyo Tornadoes chasing down their total with ease. Batting first, the Tornadoes opening batsmen Raseen Ahamed got the team off to a great start scoring 43 at just over a run a ball. Around Ahamed, other batsmen contributed but lost too many wickets at the end, this included a hat trick that was taken by Falcons bowler Shubham Mitthankhediwale. This resulted in a total of 146 which was going to be hard to defend against the Falcon's powerful lineup.
And that had seemed to be the case as from the start, the Falcons started with a bang with opener Ankit Chawla on an unbeaten 54 not out. With him, usual suspect Safraz Petkar with a highlight innings of 56 striking over a 220 strike rate to easily chase down the total in under 16 overs and winning by eight wickets.
Group C
The Wyverns' bowling was the key in their win over the Men In Blue. A couple of 30 run scorers in Ankit Panwar (33) and Akash Shastri (31) got the Men In Blue in any kind of respectable total as the bowling attack of the Wyverns shed through the team bowling them out in under 19 overs. Every bowler who bowled took a wicket and Kohei Kubota the best of the lot taking two wickets in under four an over. 
The Wyverns' chase was a rollercoaster ride as they got off to a decent start that took a quick turn losing their number three and four batsmen for naught. Luckily for them, Takuya Ono was the saviour scoring 45 off 40. Ono was not able to stay in to finish off the chase, but he had done enough for the team to reach the total with over two overs to spare and winning by five wickets.
The Tokyo Titans overcame the Kawasaki Knight Riders in a very tight low scoring game. The Titans batting really struggled as constant wickets and nobody apart from Bhupendra Sharma (30*) kicked on and scored over 15. Credit to the Knight Riders bowling as Upesh Bhadoriya was the best of them taking three wickets off just 13 runs. The Titans battled their way to 111 for eight which was going to be hard to defend.
In the chase the Titans bowlers did an excellent job of bowling dot balls and restricting boundaries. In fact there were only eight boundaries hit the whole innings which made it tough for the Knight Riders. After their slow start, the Knight Riders made it come down to the last over thanks to Updesh Bhadoriya (30*) and Sourav Debnath (25). Needing 16 runs off the last over, Riaz Mohammed restricted the team to a nine run over, ultimately winning the game for his side by six runs.
Group D
JCL Division One's top two teams; Tokyo Rangers and The Tigers had a last wicket thriller over the weekend. Batting first, the Rangers got off to a shaky start, but thanks to a 64 run third-wicket partnership between Md Shakib Hasan and Md Bahuddin Rubal, Rangers got back on track. Malith Neranjan had an explosive 25 off eight balls at the end of the Rangers' innings to get the team to a total of 136.
Like the Rangers, the Tigers lost a couple early wickets in the chase. Gagan Suri, had a fightback innings scoring 45 to get the Tigers closer to the total but when he fell there was still a lot of work to be done. Sadeesha Perera, was the best of the Ranger's bowlers taking four wickets for 28. Regular wickets meant that every run mattered as the Tigers were nine down with 13 runs needed and it was Jijo George who was the hero hitting the winning runs off the last over and claiming two wickets to take home MVP and the win for the Tigers.
Paddy Foleys were impressive in their win over Serenib in a Group D battle. Serenib's batting got off to a slow start but a gutsy middle order batting innings from Kamal Madhu scoring 40 not out helped his team get them to a par score of 144. Zahid Ullah helped keep Serenib's total down as he took two wickets off four overs at an economy rate of just four.
Chasing, Paddy Foleys got off to a blinder and never looked back as opener Khawaja Salman set the tone hitting seven sixes on the way to scoring 57. From there, Zahid Ullah had himself a game scoring a not out 39 to hit the winning runs and chase Serenib's total easily securing a seven wicket win with five overs remaining.