JCL Round Eight: A rain affected round…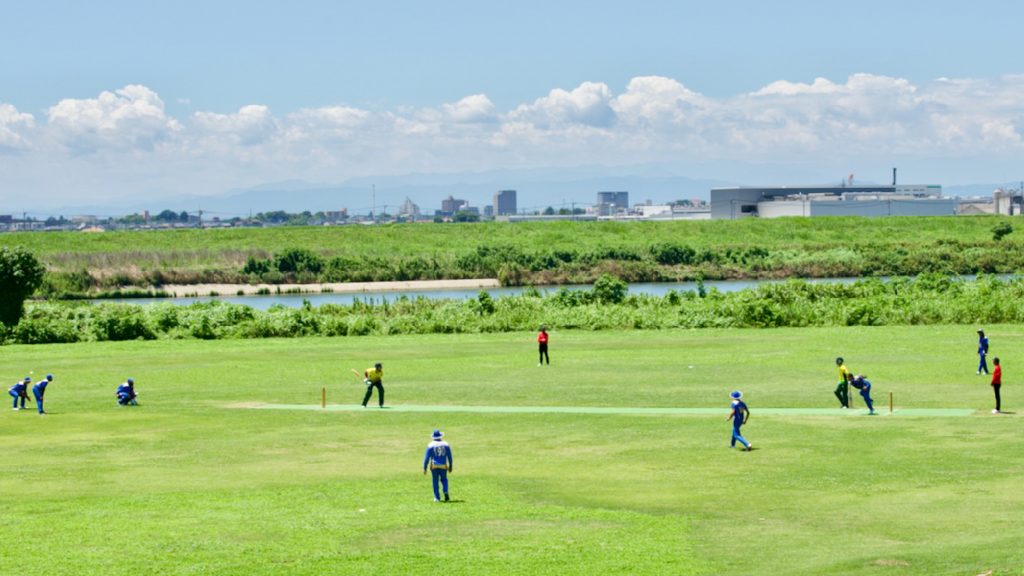 2022-08-01
One Short - Cricket Reports
Round eight of the JCL was heavily affected by rain this week as only three games finished with results.
The Tigers remained unbeaten as they were up against the sixth place Wyverns. With the Tigers winning the toss and electing to bat first, it seemed to be a great decision as the Tigers got off to a flyer thanks to Ranjith Mouli (48) and Anil Kumar (40). Mouli and Kumar put on an opening run partnership of 88 to set a good foundation for their team. Despite the great start the Wyverns fought back taking wickets frequently bowling the Tigers out for just 176. Tomonoshin Oki the pick of the bowlers taking four for 33 off his eight overs. 
Wyverns' run chase got off to a horrible start, losing their destructive opening pair of Shogo Kimura and Wataru Miyauchi cheaply.  Masaki Kawashima (37) and Raheel Kano (35) put on a good third wicket partnership to try to fight back but it wasn't enough as the Tigers' merciless fielding resulted in three run outs. Captain Sabaorish Ravichandran was the pick of the bowlers taking three for 16 and bowling out the Wyverns for 148 and winning by 28 runs.
Sano Cricket Club continued their team's good form beating last year's division champs the Chiba Sharks. Batting first, The Sharks put up a respectable total of 203 with everyone chipping in as seven out of 10 batsmen made over double figures with Dhugal Bedingfield top-scoring with 45. Kazumasa Hiratsuka and Makoto Taniyama the notable bowlers, each taking three wickets.
In what was just his second game in the JCL, Ardene Ruhode took on the bowling attack from ball one hitting the ball 360 degrees. Bringing up his half century in just 24 balls, Ruhode continued his dominance taking the game away from the Sharks bringing up his Maiden Century and finishing with a total of 123 off 86 balls. With Ruhode's spectacular innings, Sano cruised to the target in just over 30 overs. Winning by five wickets plus a bonus point, Sano is now up into third place hoping to stay in the top four with three games to go.
The Tokyo Falcons continue to climb up the JCL Standings as they overcame the Tokyo Wombats in a four wicket victory. In a reduced 35 over affair, the Tokyo Wombats batted first and opening batsmen Richie Bracefield top scored with 81 smacking six sixes in his innings. Rex Kobayashi was another notable bat falling just shy of his 50 making 48 contributing to a very competitive total of 235 for the Wombats.
In reply, The Falcons took on the chase by losing a couple early wickets but then middle order batsman Safraz Petkar and Sankhet Pandhari led their team with explosive batting. Petkar top scored with 66 runs off a ridiculous 183 strike rate, and Pandhari behind him scoring 58 off 42 balls. This was enough for the Falcons to comfortably reach the Wombats target with over 5 overs to spare, winning by four wickets.