SDG FairBreak Invitational 2022, Spirit Finish Third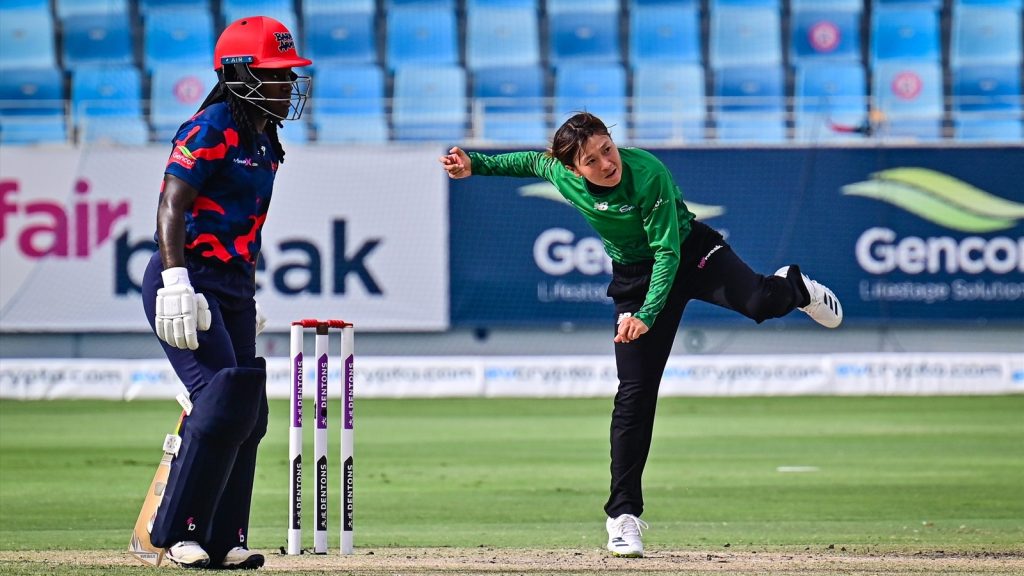 2022-05-17
Important news
News & Articles
Shizuka Miyaji's team, the Spirit, claimed third place in the overall standings of the inaugural SDG FairBreak Invitational 2022.
The six-team tournament, where Miyaji became the first Japanese cricketer to play professionally, took place in Dubai from the 4th – 15th of May, and after losing their opening game the Spirit won four in a row to finish top of the group.
They were beaten in the semi-final by eventual champions the Tornadoes, but then defeated the Barmy Army team in the third place play-off, meaning they finished the tournament with wins against every other team.
Since the conclusion of the tournament FairBreak Global has already announced the second edition of the event, the SDG FairBreak Invitational 2023, will be held in Hong Kong from 11th – 26th of March next year.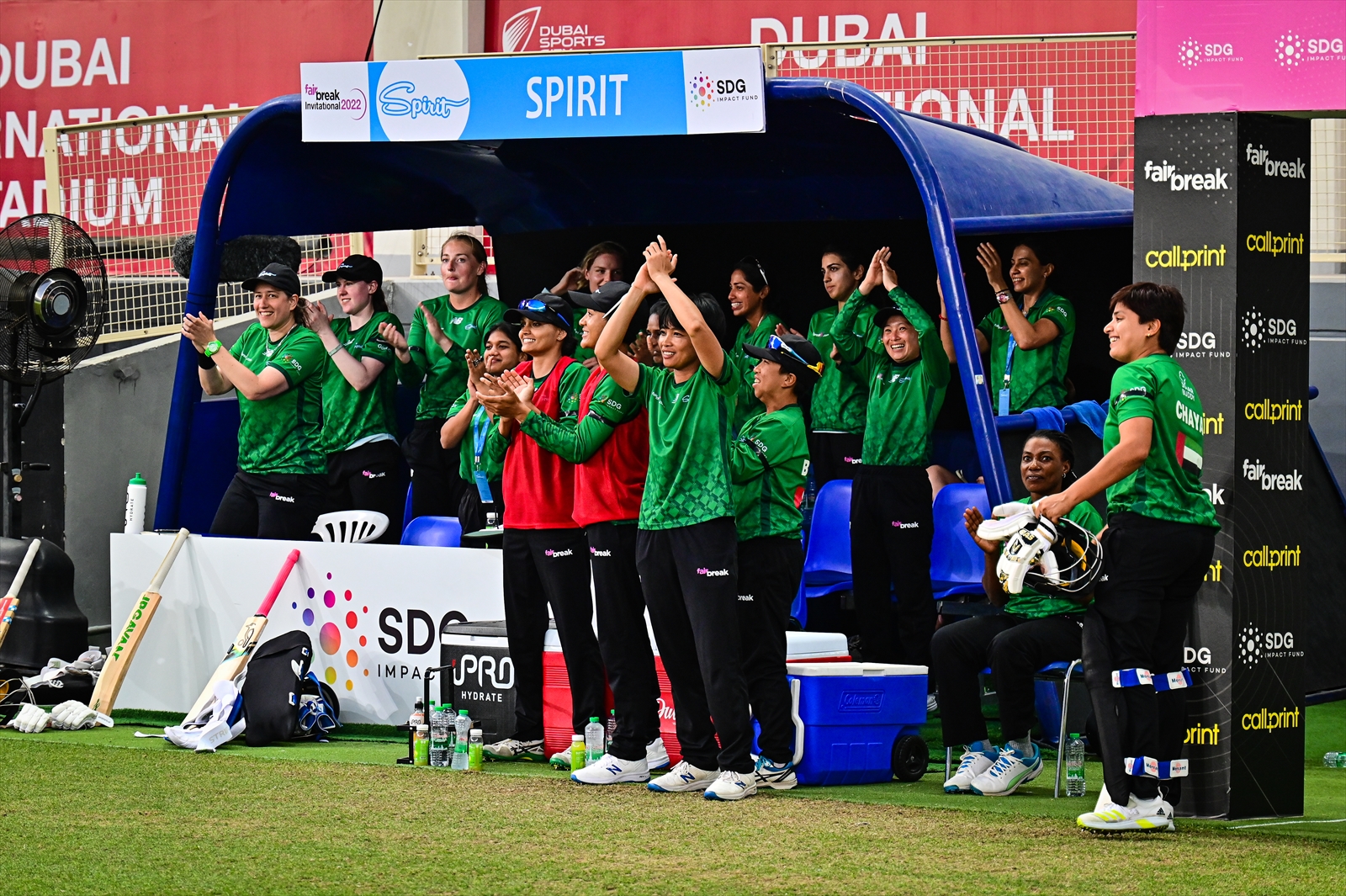 Miyaji played in five of the seven matches for the Spirit, Round One (v Barmy Army), Round Two (v Falcons), Round Five (v Tornadoes), the semi-finals (v Falcons) and the third-place play-off (v Barmy Army).
The highlight of the tournament for Miyaji was undoubtedly her player of the match performance against the Falcons in Round Two where her four for 18 ended as the fifth best bowling figures of anyone in the tournament.
Miyaji ended the tournament sixth on the leading wicket-taker list with six wickets, while her average (5.50), economy rate (4.71) and strike rate (7.00) were all the best in the event. She only batted once in the competition, in Round One, but has shown her ability to contribute with the ball and in the field.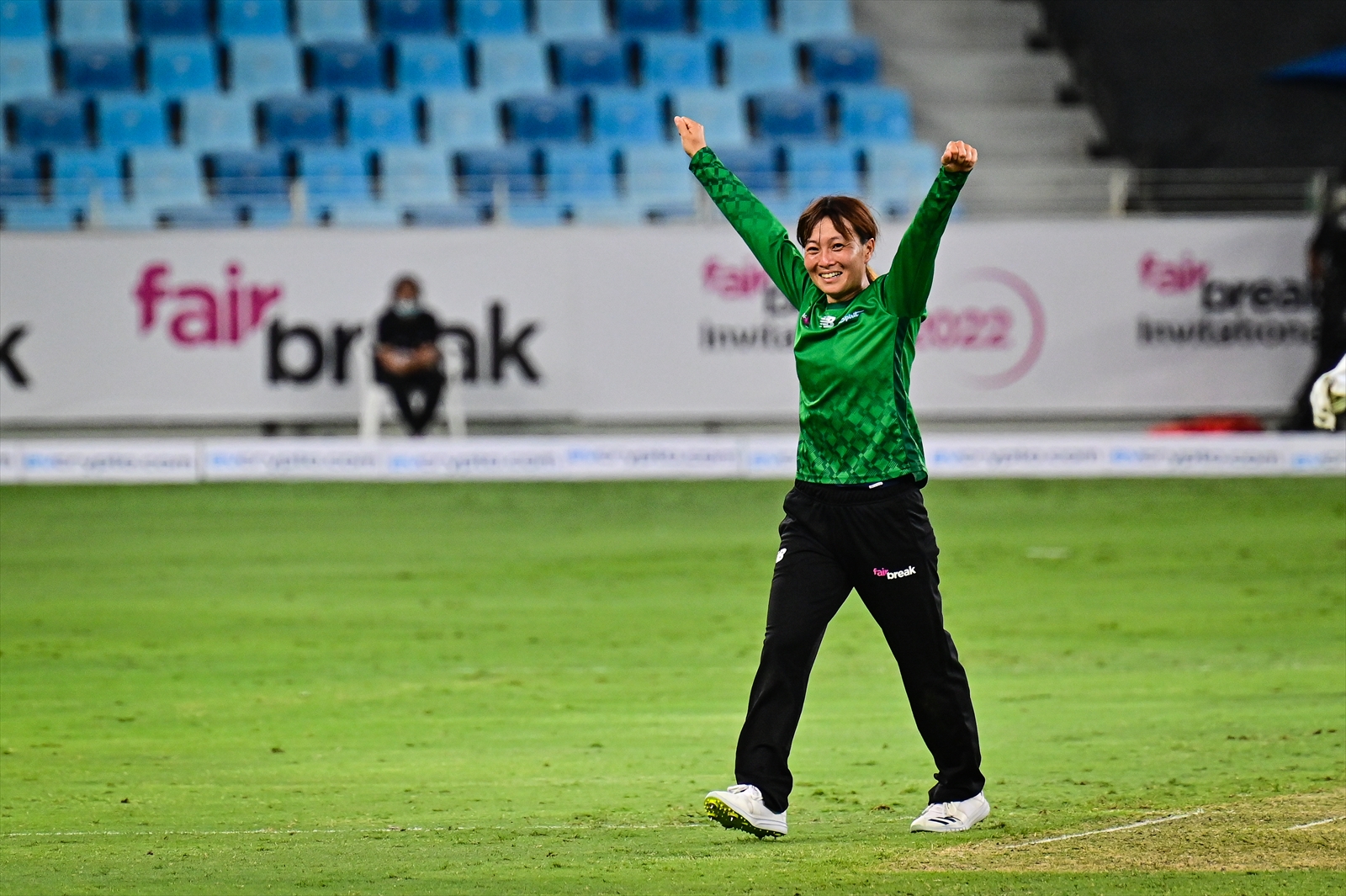 Miyaji highlights and Player of the Match interview against the Falcons on 8th May (Cricket Hong Kong Facebook)
https://www.facebook.com/HongKongCricket/videos/2194235924068819/
Highlights of Miyaji against the Tornadoes on 11th May (FairBreak Twitter)
https://twitter.com/fairbreakglobal/status/1524618565374164992
Match recordings and related videos (Cricket Hong Kong Facebook)
https://www.facebook.com/HongKongCricket/videos
[About FairBreak Global]
At FairBreak Global, we envision a world where people have fair and equal access to opportunities that enable them to succeed in their chosen endeavour, independent of gender or geographical location. Our mission is to progress gender equality and equity on a truly global scale, using cricket as our primary vehicle to launch FairBreak. In doing so, we aim to create opportunities across sport, health, business, media, arts and education to empower women to pursue success in their chosen endeavour.
https://fairbreak.net | @FairBreakGlobal