J-BASH Starts in Style!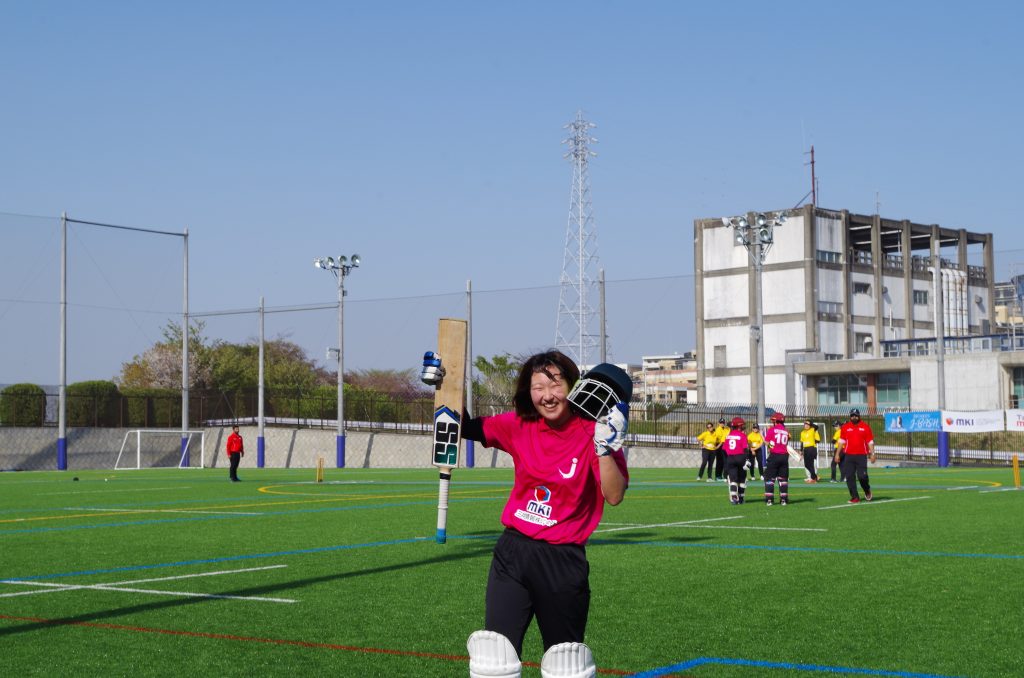 2022-04-20
News & Articles
The first J-BASH day of 2022 took place at the Nagasawa Sports Ground in Kawasaki on Sunday 10th April and started the women's cricket season in fine style.
The day began with around 20 players participating in the J-BASH Social event which included players from the Kawasaki Knight Riders and Tokyo Titans Cricket Clubs.
The players first practiced simple batting, bowling and throwing skills before playing a game to finish off the two-hour session in perfect weather conditions.
View this post on Instagram
Following the Social event the J-BASH All-Stars was held as Team Pink and Team Yellow went head to head once again.
Batting first Team Pink made an amazing start as Haruna Iwasaki scored 74 from 47 balls, her highest ever score, and she was well supported by Kurumi Ota (22) as the team made 162 for 5 from their 20 overs. Shrunali Ranade was the best bowler for Team Yellow, collecting four for 24, all bowled.
Needing to score 163 to win the game, Team Yellow also made a good start as Mai Yanagida (44) and Nao Tokizawa made (57*) helped keep wickets in hand, but Team Yellow could not manage the acceleration needed at the end, finishing on 142/2 as Team Pink earned a win by 20 runs.
View this post on Instagram
It was exciting to see many new players taking part in the All-Stars for the first time as well as some former National Squad players returning. We hope the -All-Stars will continue to provide good match opportunities for the best female cricket players in Japan.
Highlights of the match can be see on the JCA YouTube Channel here: https://youtu.be/bhzKmsOoJwk
Thank you to all that attended, especially the umpires, scorers and those who helped to manage the day.