Announcement: Domestic Season Schedule 2022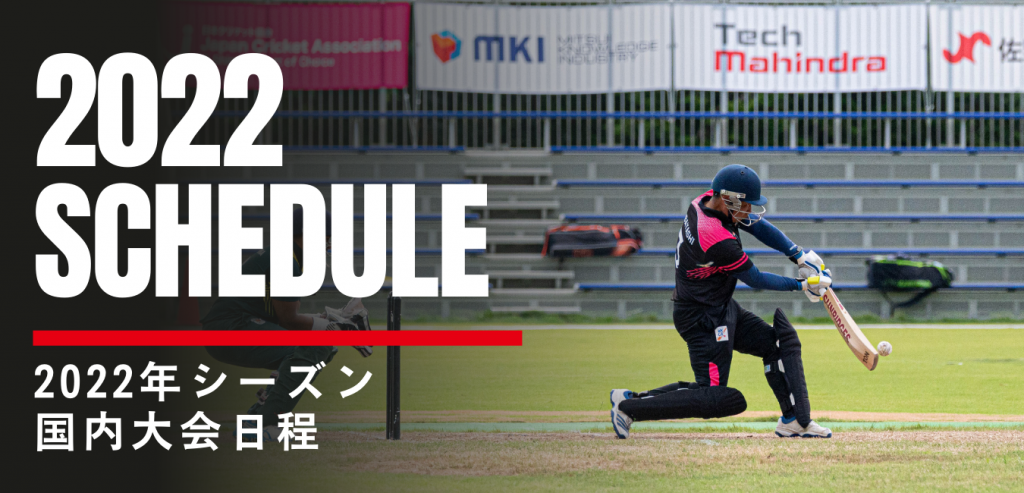 2022-03-18
News & Articles
We are delighted to announce the competition schedule for 2022, which includes two new competitions to excite the players involved. 
Firstly the "Japan Futures League" is a T20 tournament for the best under 23 players in Japan which will be held on the weekend of 23rd & 24th April. The goal is to bring together the next generation of future stars to play in a tournament format as the teams fight for the trophy. 
The other major new edition is the "Japan Cricket League T20" which will feature 16 teams playing in group stages during the hot summer months before a quarter final day featuring eight teams will be held at the Sano International Cricket Ground, followed by a Finals Day. 
These two events will help us identify some of the best junior and senior men's cricketers in Japan while also giving vital high quality cricket contests to players in the build up to a busy international period in September and October. 
In the Women's game the J-BASH continues to develop with four All-Star and Social days scheduled together at the Nagasawa Ground in Kawasaki, along with a 6-a-side Challenge League day at both the beginning and end of the season. 
For the full domestic schedule, please see below: 
SENIOR MEN:
Japan Cricket Leagues: 
Starts: Saturday 2nd April 

Ends: Saturday 12th / Sunday 13th November (Division 1, 2 & 3 Finals Weekend)
Japan Cup: 
Regional Qualifiers Start: Saturday 26th March

Ends: Saturday 22nd / Sunday 23rd October (Japan Cup Finals)
Japan Premier League: 
Starts: Friday 29th April

Ends: Sunday 1st May
JCL T20:
Starts: Saturday 13th August

Ends: Saturday 1st October (Finals Day)
Embassy Cup:
Starts: Saturday 10th September

Ends: Sunday 11th September
View this post on Instagram
SENIOR WOMEN:
J-BASH All-Stars & Social:
Starts: Sunday 10th April

Ends: Saturday 3rd September
J-BASH Challenge League:
Starts: Sunday 22nd May

Ends: Thursday 3rd November
Japan Women's Cricket League:
Starts: Sunday 17th April

Ends: Sunday 9th October
View this post on Instagram
JUNIOR LEAGUES:
Japan Futures League(Under 23):
Starts: Saturday 23rd April

Ends: Sunday 24th April
Japan Under 19 Cricket League: 
Starts: April

Ends: Saturday 12th November
Japan Under 15 Cricket League: 
Starts: April

Ends: Saturday 19th November
View this post on Instagram