Embassy Cup 2021: Preview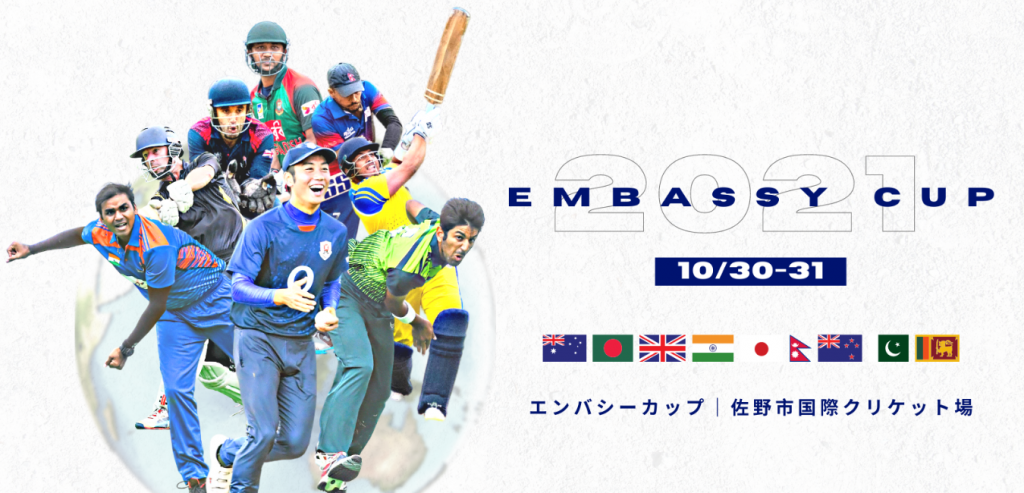 2021-10-29
News & Articles
National Team (Men)
Two blockbuster matches will kickstart the fourth edition of the Embassy Cup cricket tournament, one of our flagship events, at the Sano International Cricket Ground on the weekend of 30th and 31st October, 2021.
As in previous editions, the eight teams have been split into two groups. On SICG One, defending champions Pakistan will take on India in their opening match, with India the only team yet to win Group A, while the Embassy of Great Britain will be up against the combined XI of Australia and New Zealand in their Group B opener on SICG Two.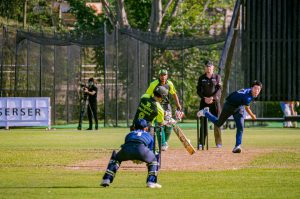 In the afternoon matches, Japan, the finalists from the previous edition and Sri Lanka, the other two teams in Group A, will face each other on SICG One, with Nepal taking on Bangladesh on SICG Two in Group B.
This is also the first time the Japan Men's team will be seen on the cricket pitch since this time last year, as tournament cancellations due to the COVID-19 pandemic meant their last competitive fixture was the 2020 edition of the Embassy Cup.
The winners of their respective fixtures will go play in the two group finals scheduled on Sunday, and the losing teams will move into the third/fourth place playoffs.
Fixtures
Saturday, 30th October
SICG 1 (0930): India vs Pakistan (Group A)
SICG 2 (0930): ANZAC vs GB (Group B)
SICG 1 (1330): Japan vs Sri Lanka (Group A)
SICG 2 (1330): Nepal vs Bangladesh (Group B)
Sunday, 31st October
SICG 1 (0930): Group B Final
SICG 2 (0930): Group B 3rd Place Playoff
SICG 1 (1315): Group A Final
SICG 2 (1315): Group A 3rd Place Playoff
The purpose of this event is to bring different communities together in a celebration of cricket and cultural exchange, and to showcase the ability and willingness of Sano City and the Sano International Cricket Ground to host such events. This year also marks the 10-year anniversary of the Sano Supporter Club, who have been key in the progress of cricket in Japan.
A short presentation will be held to honour the contribution of the Supporter Club on Saturday 30th October, which will take place during the break between matches at the recently opened "Tea Room" at the SICG and COVID-19 precautions will be in place. All participants are expected to follow strict guidelines to prevent the spread of the virus and we are grateful for their cooperation.