JCL Restart Round1: The Season Lives On!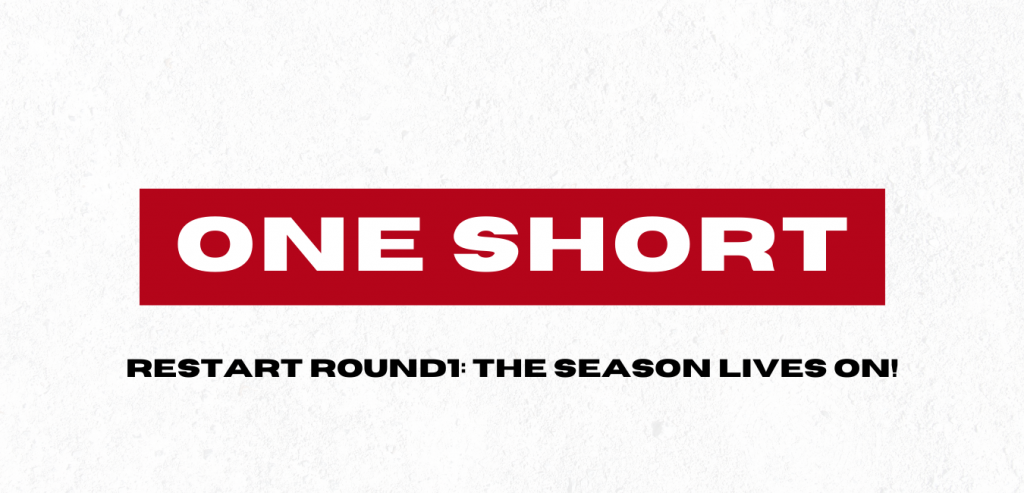 2021-10-15
One Short - Cricket Reports
There is life in the old dog yet! It will take more than a few high temperatures to knock out the Japan Cricket League, and as numbers decline nationwide, so the numbers return to cricket scorecards. 
The season has not come out totally unscathed with at least one round lost, so now every match now takes on serious significance. 
The break has not been kind to everyone with the defending champions Tigers CC left stewing for two months on back to back defeats. Keen to set the record straight, they were first out of the blocks to take on the Rising Stars who had enjoyed the longest unbeaten run of their Division One lifetime. 
The match went to form as the Rising Stars dismissed the Tigers for a paltry 133, only that high thanks to some late hitting from Piyush Kumbbhare (54); Arman Bhuiyan was the chief tormentor with three for 18 from his eight overs. 
Defending such a total was a big ask but Tigers made a fair go of it, taking seven Rising Stars wickets, but a composed 39* from Ruhul Kabir was enough to give his team a win by three wickets, their third of the season, and a chance of making the Semi Finals. 
On the neighbouring ground the grudge match between Tokyo Falcons and Men In Blue did not disappoint as both teams fought hard for bragging rights. 
Batting first MIB battled hard to 182/9 from their 40 overs, lifted by some typical bombast from Vivek Singh  (27* off 25) batting at 10, after 35 from Ankur Kumar had laid some sort of foundation; Abhi Telang taking three for 32 for Falcons. 
In the chase Falcons were in trouble when they lost their fourth wicket with just 53 on the board, but the middle order steadied the ship thanks to 55 from Nilesh Shahane while Sarfraz Petkar did his usual six-hitting routine on his way to 49 from 38 balls. A brief flurry of wickets gave MIB hope, but Falcons crept over the line to win by two wickets to keep themselves in the top four. 
The following weekend just one match was possible, and despite the predictable result, MAX vs Wombats was described by the umpires as "a proper contest". 
A half-century from Supun Nawarthna (54) set MAX on their way while 39 from Makoto Taniyama provided further ballast, before Shubham Shukla wallopped 32 from just nine balls to lift the total to 235 all out of 38.4 overs.
The chase was always likely to depend on the Wombats top order and Alex Patmore maintained his fine form with another measured 63 while Muhammad Ali matched him run-for-run. While those two were together the Wombats had hope, but a middle order collapse left Jarrad Shearer (25*) and Joe Lewis just too much to do as MAX restricted them to 231/9 in order to win by just four runs and make it seven wins from seven this year. 
In the final match of what One Short has branded "Restart Round One" the Tigers finally earned their first win in three months despite the best efforts of that man Patmore once again. 
Anil Kumar (85) and Manoj Bhardwaj (41) added 93 for the seventh wicket to turn a middling Tigers total into a very good one of 270/8 in 40 overs, with wickets shared around the Wombats bowlers once again. 
Patmore and Richie Bracefield started the chase in determined fashion with a 123-run opening partnership that had Tigers scratching their heads for long spells, but once Sabaorish Ravichandran got the breakthrough, dismissing Bracefield for 49, the door was ajar. 
Manoj Bhardwaj was the unlikely hero for the Tigers with the ball, sparking a collapse of five wickets for 16 runs on his way to figures of three for 23, although it was at the other end where the most telling blow was struck as the unlucky Patmore fell for yet another score in the 90s (98). 
Tigers eventually restricted the Wombats to 241/9 from their 40 overs and a win by 29 runs, enough to keep them safely in the hunt for the top four, while these two defeats have damaged what had previously been an exciting season for the Fuji-based Wombats. 
Thanks as always to our umpires in these testing times, all of whom made the journey down to Fuji: 
Tigers CC vs Rising Stars: Prathick Kulothungan & Dave Sahaya

Tokyo Falcons vs Men In Blue: Darshak Bhuptani & Kris Bayne

MAX CC vs Tokyo Wombats: Sabaorish Ravichandran & Manoj Bhardwaj

Tigers CC vs Tokyo Wombats: Rob Newman & Darshak Bhuptani
While the Japan Cup will take centre stage for the next couple of weekends, the JCL still has 11 matches left to play before the Semi-Finals, so plenty of twists and turns still to be had, although the gap is widening between the top four and the rest.