Doshisha University Make Clean Sweep of Champions Wicket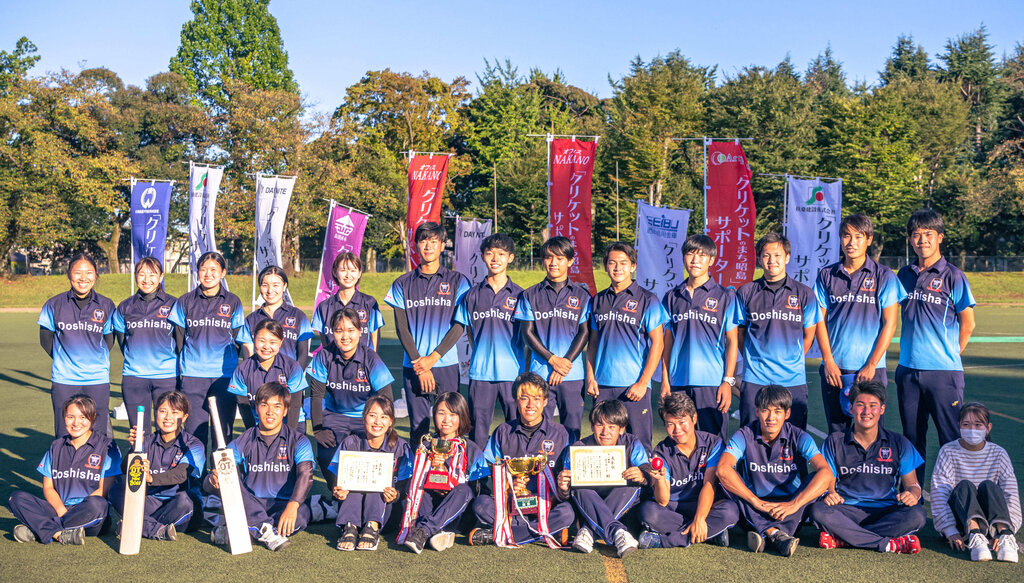 2021-09-22
Other news
News & Articles
Doshisha University mens and womens teams are Japan University champions for the first time after both claimed victory in the Champions Wicket university national finals, held in Akishima on Sunday September 19th.
In the womens match, which took place in the morning, the Kansai champions Doshisha faced Kanto champions Waseda University.
Bowling first, the disciplined Doshisha bowling attack restricted Waseda to just 80/7 off their 20 overs, Ia Sakashita top-scoring with 15 runs.
Doshisha easily chased the target just two wickets down and with six overs to spare, Rin Yamazaki top-scoring with 18 runs.
Japan national squad player Mao Takatsuka was named MVP for her all-round performance.
The mens final in the afternoon was a much tighter match, the winner decided in the last over of the day.
Again it was Doshisha University facing Waseda University with Waseda the favourites, having won the Champions Trophy no less than eight times in the past.
Waseda batted first but their innings never really gathered momentum and they were eventually bowled out in the last over of the innings for just 82.
Wataru Uebayashi and Yukihiro Matsushita both took three wickets in an impressive Doshisha bowling display.
83 seemed to be an easy target for Doshisha until Noboru Asanaka ripped through the middle order, taking four wickets for just eight runs.
The match was back in Waseda's favour but, thanks to a calm innings from number nine batsman Ken Sakaguchi, Doshisha were able to inch towards the target.
Nine wickets down with just three balls remaining, Sakaguchi took a daring run after the wicket keeper made a slight fumble and a subsequent overthrow at the bowlers end sealed a historic win for Doshisha. 
Doshisha captain Ryuichi Ashida was named MVP for his all-round performance.