Hurricanes Win Maiden Premier League Title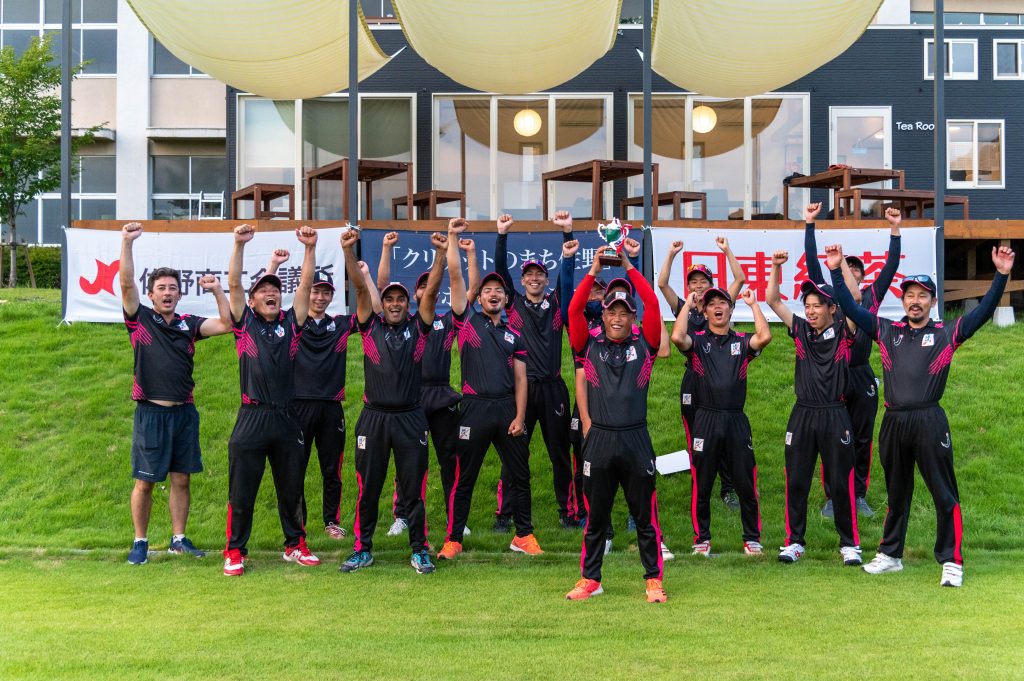 2021-07-24
News & Articles
The West Kanto Hurricanes won an edgy contest against the East Kanto Sunrisers to claim their first ever Japan Premier League title, after being runner up three times previously.
Both teams slipped up in the final round of matches but did so safe in the knowledge that their place in the final was secured; however, the morning loss, and the occasion, seemed to get to the Sunrisers.
Hurricanes captain Wataru Miyauchi won the toss and chose to bat, unsurprisingly, and watched as his team were the beneficiaries of some wayward bowling by the Sunrisers, allowing Vinay Iyer and Shogo Kimura to plunder 58 runs in the powerplay.
At the halfway stage the Hurricanes had raced to 93/2, with Vinay Iyer in ominous form, his 39 laying the foundations for a late charge that never came. Instead the Sunrisers found their rhythm in the second half of the innings, Malith Neranjan recovering from a disastrous first over to grab four wickets for 18 runs and ultimately restrict the Hurricanes to 140/9 after 20 overs.
Kakeru Ebisui (two for 21) continued his excellent tournament with the new ball, striking early and seeing run out off his bowling as pressure mounted on the Sunrisers. Sarfaraz Petkar looked their best hope as he made 50 from 40 balls. The crucial moments came in over number 13 when Sora Ichiki, having been hit to the straight boundary off the first ball, then cleaned up Petkar and knocked over Yapabandara first ball to leave the Sunrisers reeling at 75 for six.
The Sunrisers hung in, Neel Date (17) making sure they took the game deep, but his dismissal, to a spectacular caught and bowled by Shubham Shukla, seemed to end the game as a contest, and Shukla (two for 20) wrapped things up in the final over to spark wild celebrations among the Hurricanes; the margin of victory just eight runs.
Sora Ichiki was named MVP of the final for his key contribution with the ball, while Vinay Iyer walked away with Best Batsman after making 272 runs at an average of 136, and his eight wickets also earned him the tournament MVP award. Makoto Taniyama, with 13 wickets, was named Best Bowler.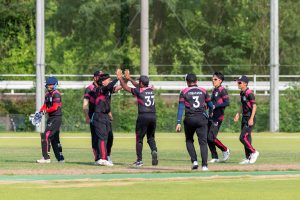 The deposed champions, South Kanto Super Kings, finished third thanks for a 29-ball 51* from Raman Tanwar helped them to a 13-run win over the Kansai Chargers, while in the morning the spectators were treated to some spectacular hitting as Musashi Yamamoto made the highest ever score in the JPL. He cracked seven maximums on his way to 114* off just 65 balls as East Kanto finished  a tough few days with a well earned win over the eventual champions, holding on by 14 runs to leave with their heads held high.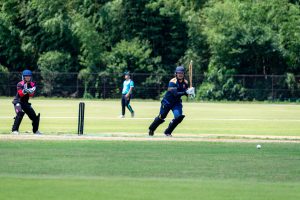 In the other game in the morning the Kansai Chargers put in a fine performance, Makoto Taniyama taking three wickets and scoring 33 as his team defeated the Sunrisers by six wickets.
Final standings are:
West Kanto Hurricanes
East Kanto Sunrisers
South Kanto Super Kings
Kansai Chargers
North Kanto Lions
Best Batsman: Vinay Iyer (272 runs @ 136)
Best Bowler: Makoto Taniyama (13 wickets, economy 4.4)
MVP: Vinay Iyer (272 runs, eight wickets)