JCL Round Eight: Falcons Topple Tigers; MAX March On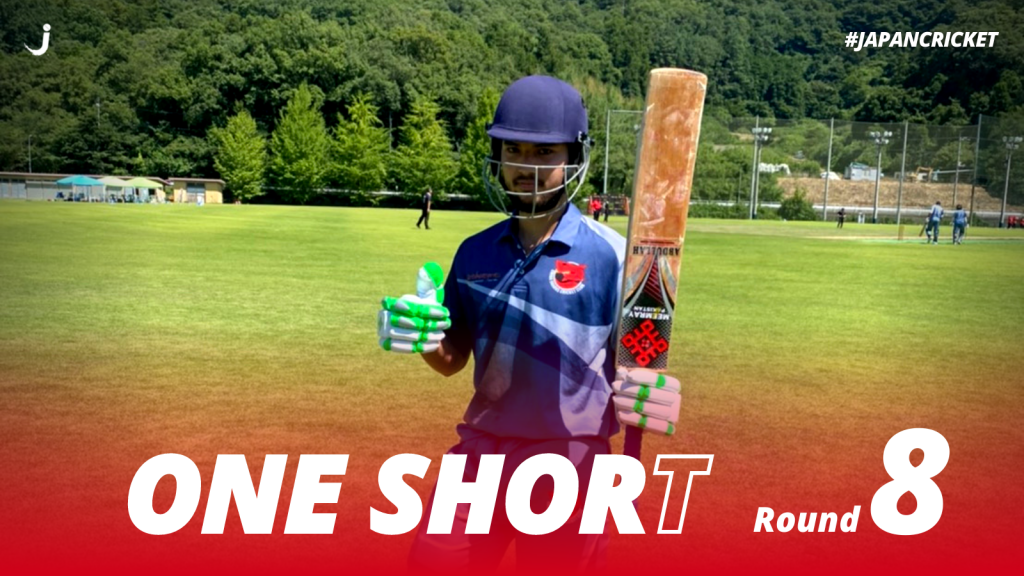 2021-07-20
One Short - Cricket Reports
Tokyo Falcons brought a crushing end to the Tigers unbeaten record which dated back to the 2019 Semi Final in glorious sunshine at the SICG. 
Abhi Telang was the hero for the Falcons, first crashing 25 off 19 balls in a last wicket stand of 34 to lift his team to 159 all out, before striking three times in his first four overs to derail the Tigers chase. 
Falcons had five batters pass 20 but only Ankur Mehrotra made it to 30 as six different Tigers bowlers chipped in with wickets to keep the target at a manageable level. 
While Telang certainly cracked the door ajar, it was Mehrotra again who barged through it, taking three for 11 to complement Telang's four for 31 as Tigers, despite a stubborn 48 from Anil Kumar, were bowled all out for just 120 to give Falcons the win by 39 runs. 
Rising Stars seem to be following in the footsteps of the Falcons, after a winless first season in Division One they have now registered back-to-back victories after seeing off a disappointing Wyverns.  
Batting first Udaibus Sayeed went berserk, hammering five maximums in a 46-ball 75 as the Rising Stars registered 239 all out in 38 overs; Raheel Kano with three for 48 the best return for the Wyverns bowlers. 
Wyverns needed a player to take control of the chase but a highest individual score of 32 by Shogo Kimura was not enough. Abuhasnat Alam picked up four for 32 to bowl the Wyverns all out for 192 and give the RIsing Stars victory by 48 runs. 
Chiba Sharks are having an up and down season, but they will be thrilled to be sitting third in the table after pulling off a victory that looked fairly unlikely at one stage. Batting first they  were once again inspired by young Ibrahim Takahashi, who continued his bid for most improved player by scoring an outstanding 86 against a Sano CC attack full of variation. 
Takahashi was well supported by Tsuyoshi Takada (42) as the pair put on 110 in 16 overs before Sano came back to take four wickets in the last three overs as Sharks finished 226/9 after 40 overs, Shameera Pathum (three for 36) the pick of the Sano bowlers.  
Sano then started the chase brilliantly, reaching 128-2 in the 17th over and leaving the Sharks not knowing where to turn. In the end it was Neel Date who swung the game in their favour, breaking a 65 run stand between Musashi Yamamoto (59) and Naotsune Miyaji (23) dismissing both and grabbing a third for good measure for just 12 runs. That collapse led to Sharks running through the Sano middle and lower order, eventually dismissing the home team for 162 inside 27 overs to win by 64 runs with a bonus point.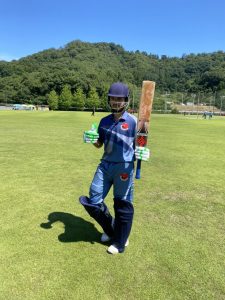 MAX CC had no such dramas and continued to blow away everyone in their path. Alpha Quashers were the latest victims, bowled all out for just 106, with six MAX bowlers among the wickets. The target was then blitzed in just 11.2 overs as Hanif Niazi (37*) and Vinay Iyer (29*) took the league leaders home with eight wickets to spare. 
A special thanks as always goes to the JCL Umpire Panel who were as follows:
MAX CC vs Alpha Quashers: Amit Phadke & Abhipray Dewan

Tigers CC vs Tokyo Falcons: Natarajan Dhakshinamoorthy & Prashant Kale

Rising Stars vs Wyverns CC: Kris Bayne & Mihindu

Perera

Sano CC vs Chiba Sharks: Prashant Kale & Jason Fouracres
There will be a break from the JCL this weekend as the Japan Premier League takes centre stage, but will return in force the weekend after.