National Academy Squad for 2021 Announced
2021-04-23
News & Articles
National Team (Men U19)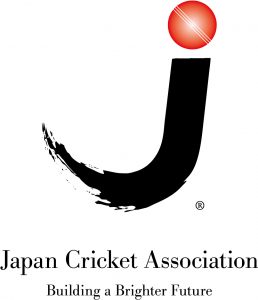 The National Academy Squad for 2021 has been confirmed with a host of new players selected as Japan looks ahead to World Cup Qualifying tournaments in 2021 and 2023.
Head Selector Simon Dart, and Head Coach Dhugal Bedingfield, ran the national trials on Sunday 11th April at the Sano International Cricket Ground where talented youngsters were tested on their cricket and fitness levels.
Mr Dart said: "It was great to get out into the field at last and see what young talent is out there. Of course, Japan went to the Under 19 World Cup last year but nobody wants that to be a one off, we want to be qualifying regularly so how we develop these young players is key."
He added that there are now a number of young players living overseas with players such as Leon Mehlig and Jamie Fordyce now attending school in the UK, while Kento Ota-Dobell remains in Australia. Several other players of Japanese heritage are based overseas with the 30-player squad split between 20 in Japan and 10 elsewhere.
"Bringing the group together will be a challenge this year with the travel restrictions in place, but we hope we can do so as those players will bring a fresh approach and different experiences to the group which we see real value in.
The Under 19 World Cup Regional Qualifying event for the East Asia Pacific region is due to take place in Sano this September.
Japan National Academy 2021
Tushar Chaturvedi (Chiba My-Ys CC)

Ryan Drake (Mosman CC)

Ishaan Fartyal (Chiba My-Ys CC)

Jamie Fordyce (Lions Club)

Shotaro Hiratsuka (Sano Braves)

Ando Jisei (Uenomiya Junior and Senior High School Cricket Club)

Issa Katakura (Akishima Aviators CC)

Tetsuro Kato (Ealing CC)

Lachlan Lake (Willetton District CC)

Leon Mehlig (Chiba My-Ys CC)

Masato Morita (Akishima Aviators CC)

Jake Nairn (Burleigh Cricket Club)

Manav Natarajan (Men in Blue CC)

Shu Noguchi (Sano Braves)

Aoto Okajima (Akishima Aviators CC)

Kento Ota-Dobell (Footscray CC)

Nihar Parmar (Tokyo Falcons CC)

Aditya Phadke (Alpha Quashers CC)

Nikhil Pol (Tokyo Falcons CC)

Varad Potdar (Chiba My-Ys CC)

Yugandhar Retharekar (Chiba My-Ys CC)

Debashish Sahoo (Chiba My-Ys CC)

Vinamra Sethi (Alpha Quashers CC)

Shriyan Shekhar (Men in Blue CC)

Rithvik Sivakumar (Tokyo Falcons CC)

Kazuma Stafford (Akishima Aviators CC)

Reiji Suto (Sano Braves)

Alec Suzuki-McComb (Cheltenham CC)

Declan Suzuki-McComb (Cheltenham CC)

Ashley Thurgate (Chiba My-Ys CC)