One Short Special: Grand Final Preview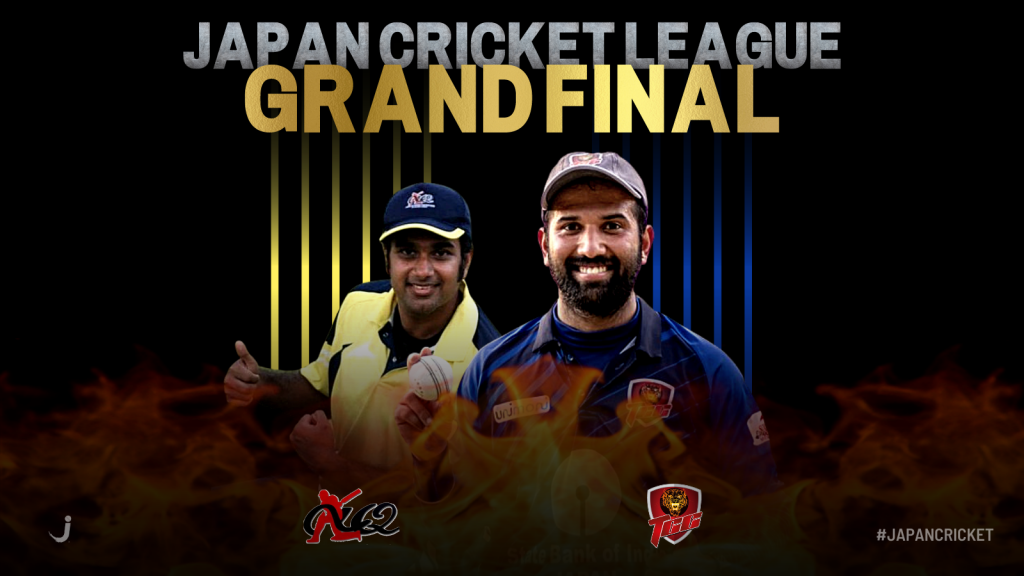 2020-11-06
One Short - Cricket Reports
JCL Division One Final Team Preview: Alpha Quashers Yokohama Cricket Club
League Position: Pool 1 – 1st
2019 Finish: League: 4th / Semi Finals: Lost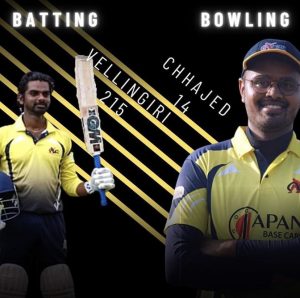 The Alpha Quashers enter their first Division One Final knowing that theirs has been a story of steady improvement since arriving in Division One in 2017. While narrowly missing out on the play-offs in their first season, they have excelled in T20 cricket while falling short in 40-overs.
The shrewd acquisition of Vinay Iyer from MAX CC in the off season leading into 2020 has added serious pedigree to their batting, and his performances have led the way alongside opening partner Karthick Vellingiri.
If there is one concern going into the Grand Final it is that the openers have scored 48% of the Quashers runs off the bat this season between them, meaning the rest of the team have not had as many batting opportunities as they might have liked. However, Rohit Kesari does have a century to his name this year and the way they dealt with pre-season favourites MAX CC in the semi-final would suggest that confidence is high.
While Iyer also chips in with some handy spin, the bowling has always had great depth. Led by seamers Gurman Singh and Nikhil Chhajed (joint leading wicket-taker in the division with 14 scalps), it is common to see a scorecard with five or more wicket-takers in the Quashers ranks, so plenty of options there.
Despite a blip in form in mid-season, AQCC will already feel this has been a breakthrough and successful season. A win on Saturday would round that all off and add to the 2017 Japan Cup title they already have; but this certainly is a club that has arrived on the Japan Cricket scene and looks set to stay. 
JCL Division One Final Team Preview: Tigers Cricket Club
League Position: Pool 2 – 1st
2019 Finish: League: 3rd / Semi Finals: Lost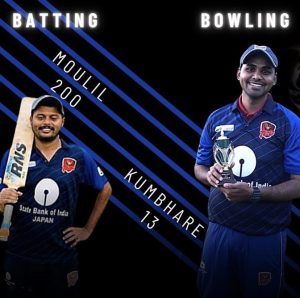 The Tigers reached the Grand Final in the maiden season in Division One and have finished in the top four every year. They lost that 2016 Final and despite finishing the 2018 season top of the league, the expectations of a trophy laden future has not come to pass with a hat-trick of semi-final failures.
That run was put to bed with this year as they overcame a tricky Tokyo Falcons side and the difference with the 2020 outfit is the contributions throughout the team. While the all-round excellence of Sabaorish Ravichandran remains key to their fortunes, contributions with the bat, particularly from opener Ranjith Mouli, have given the batting line up a steadier look.
The bowling has long depended on spin and the 2018 acquisition of Piyush Kumbhare has certainly helped. His 13 wickets this year is just one behind his teammate Ravichandran and makes them a fearful pairing. With Finals being played on the Tanuma turf spin is expected to play a huge role.
Arriving at the Grand Final unbeaten is a rare achievement and the Tigers themselves will tell you that it would have been a 100% win record if not for a cancellation in Round One. Seven successive victories is serious form and makes them favourites to win their first ever JCL Division One title.
The Grand Final will be available to watch on our YouTube Channel with some basic (and impartial!) commentary.