2020 Japan Cup Finals Preview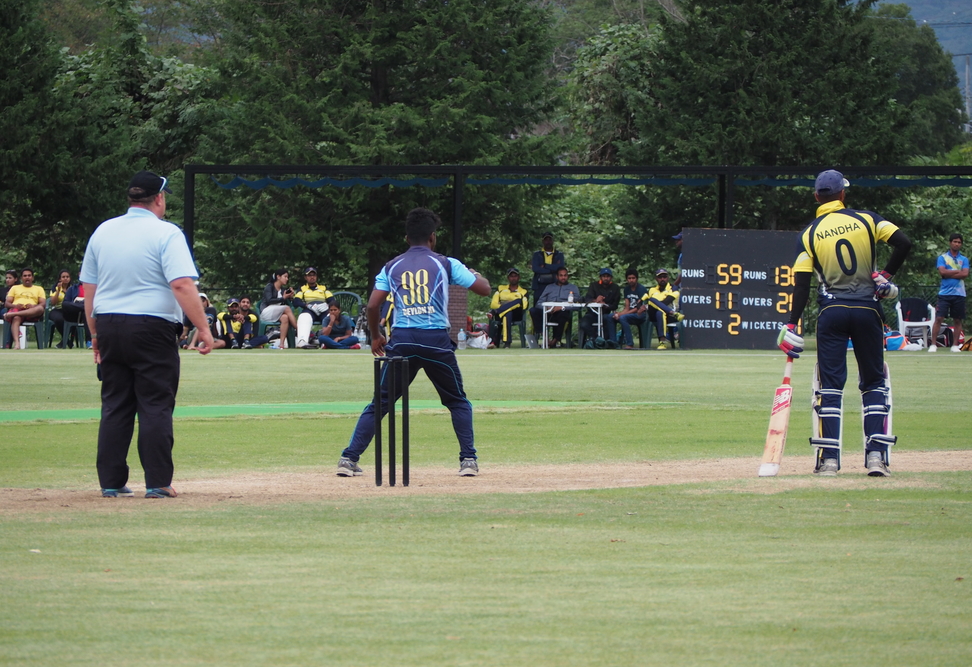 2020-10-09
Other news
News & Articles
The Japan Cup Finals tournament, the pinnacle of mens T20 club cricket in Japan, will take place in Sano over the weekend of October 10th and 11th.
The 2020 season has been a challenging one indeed. Beginning in July under the Japan Cricket Association's COVID-19 guidelines, 42 teams from seven regions in Japan entered the Japan Cup. 
We are now down to 12 teams who have qualified through finishing either as champions or finalists in their region.
From the Kansai region Kobe Hawks and Royal Osaka Tigers will be making the trip to Sano after they met each other in the Kansai final last weekend at the grand opening of the new Kaizuka Cricket Field.
There were no surprises in South Kanto with Tigers and Alpha Quashers Yokohama making it to the finals once again. They are both among the favourites to win the Cup.
From West Kanto the Wyverns and the Tokyo Rhinos qualified by winning their regional semi finals. The Wyverns have had a particularly good record this year and look hard to beat.
The East Kanto qualifiers could not take place in Sammu this year due to COVID-19 restrictions and instead were played in Sano. Men In Blue Tokyo went through to the East Kanto final unbeaten and are joined by the Rising Stars who surprised many to also make it through.
From North Kanto the Sultans of Japan were too strong for their opponents and won the league without losing a match. They will be an exciting team to watch over the Japan Cup Finals weekend.
In Tohoku the Sendai Lions narrowly won their league to advance to the Japan Cup Finals for the first time.
The Tokai qualifiers took place in Fuji this year and the newly formed Kawasaki Knight Riders were far too strong for their opposition, winning the league unbeaten.
Finally, this year the first Japan Cup Wildcard tournament was held, featuring four teams that narrowly missed out on qualifying through their regions. The Kawasaki Strikers were the Wildcard winners and become the 12th and final team at the Japan Cup Finals.
Cricket fans will be pleased to note that the Japan Cup Final will be broadcast live on Japan Cricket Association's Youtube channel at 13:00 on Sunday October 11th.
*Update: All play on Saturday October 10th has been abandoned due to rain. The tournament will be held on Sunday October 11th.