Women's J-BASH Returns!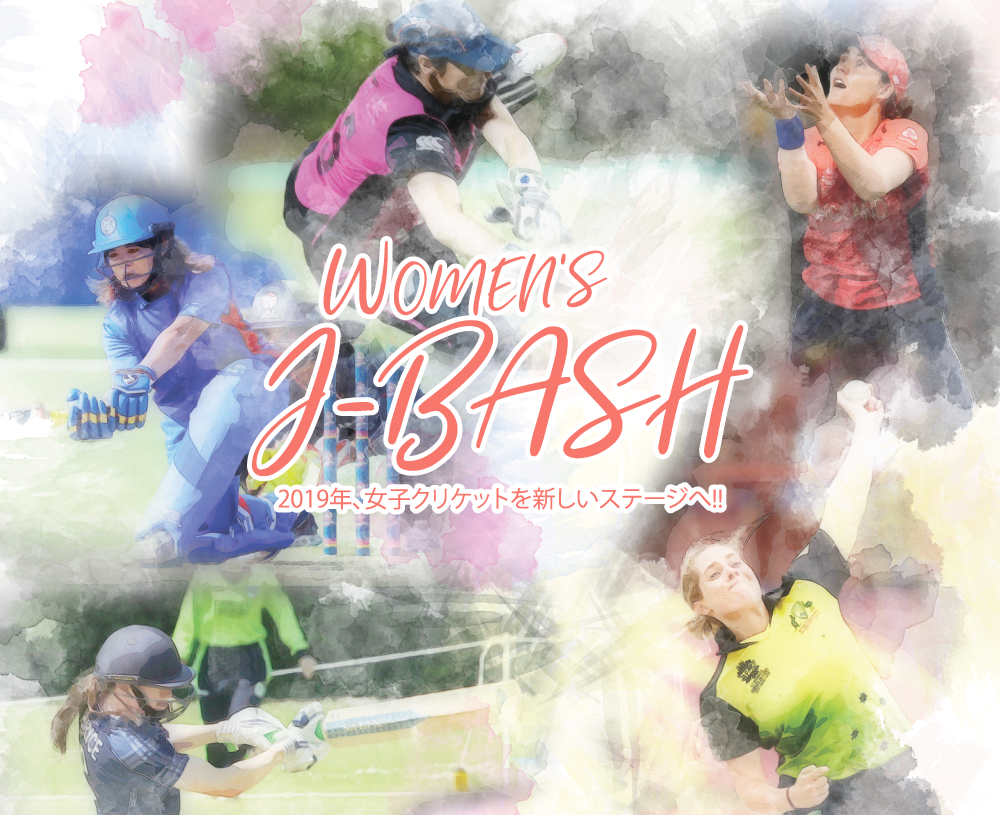 2020-08-18
Other news
News & Articles
The J-BASH returns next month as we follow up on the success of 2019 and aim to provide opportunities for more female cricketers under this exciting new brand. 
This year we will have the "J-BASH Social" and "J-BASH All Stars" taking place on Sunday 6th September, with a view to running more days if this is successful. 
The social part of the day is intended for females who have had minimal exposure to the game of cricket. This will run for around two hours from 12:45 at the Nagasawa Sports Ground in Kawasaki.
Anyone can attend, there are no age restrictions, although we will be delighted if groups of up to six people join as a team so that they can both practice and play together. However, players are welcome to join on their own and will have a chance to meet new people and hopefully make new friends!
The social cricket is free to attend and players can get involved as much or as little as they like. All the equipment will be provided and the Nagasawa Ground has a clubhouse with A/C, toilets, and plenty of drinking water. We will also provide some light drinks and snacks on the day. It will finish around 14:45.
Anyone interested in joining should complete the following form: https://forms.gle/hNsSdgVETrCd79GN8.
After the J-BASH Social has ended the J-BASH All Stars match will commence as the best female cricketers in Japan compete against each other in an exhibition match, social participants are welcome to stay and watch. 
The match will be T20 and commences at 15:30. This provides an excellent opportunity for our best players to compete against each other in what has been a truncated season for the women's competitions in Japan. 
2020 Women's J-BASH Outline
"J-BASH Social"
  Time : 12:45 pm – 14:45
  For : Beginners (Women only)
  * Register via the entry form
"J-BASH All Stars"
  Time : 15:30 pm – 18:30
  Team : Japan All Star cricket team
We are excited to have the J-BASH return in 2020.