JPL Day Three Washed Out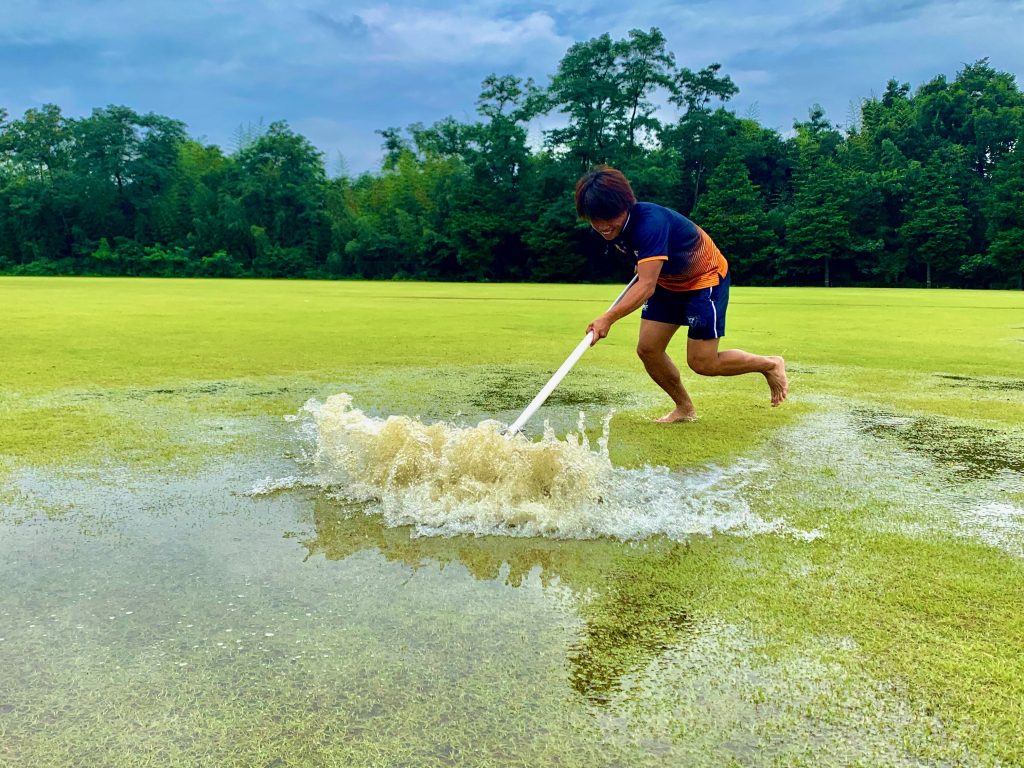 2020-07-25
News & Articles
Heavy overnight rain and persistent drizzle throughout Sathe day meant that no play was possible on Saturday 25th July, despite the best efforts of all at the Sano International Cricket Ground.
Round Five, which was due to start at 10:30am, has now been postponed to the same time on Sunday morning, while Round Two (already postponed from Thursday afternoon) is now abandoned with points shared.
What all that means for the tournament itself is that South Kanto Super Kings are into the Final, to be played at 14:30 on Sunday, and they will face the winner of East Kanto Sunrisers and West Kanto Hurricanes. A further washout in the morning would put the Sunrisers into the Final.
Kansai Chargers and North Kanto Lions both sit on a point apiece although the Lions superior net run rate puts them ahead as things stand.
All of us at the JCA would like to thank the teams for showing great patience on a frustrating day, especially to those who were happy to get their feet wet in the efforts to clear the area in the hope of play starting.