Japan Women's High Performance Players 2020 Announced
2020-04-20
News & Articles
National Team (Women)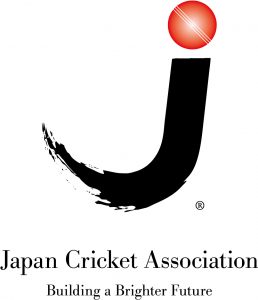 The Japan Women's Squad selection committee have confirmed today that 12 players have been chosen as High Performance players for 2020. All players were part of the National Squad in 2019 and will continue building on the foundations laid last year.
The selectors expect a number of players to be added to the squad once the cricket season commences and more players are able to be assessed.
Japan Women's High Performance Players 2020
Kiyo Fujikawa (Sano Braves)
Koto Hiromori (Akishima Aviators Cricket Club)
Ayaka Kanada (Adore Cricket Club)
Ruan Kanai (Sano Braves)
Miho Kanno (Adore Cricket Club)
Akari Kano (Sendai University)
Yurika Kitamura (Adore Cricket Club)
Akari Kitayama (Wyverns Cricket Club)
Shizuka Miyaji  (Fuji Far East Cricket Club)
Erika Oda (Adore Cricket Club)
Nao Tokizawa (Keio University Cricket Club)
Mai Yanagida  (Wyverns Cricket Club)
Women's National Team Sponsors
Tech Mahindra represents the connected world, offering innovative and customer-centric information technology experiences, enabling Enterprises, Associates and the Society to Rise™. We are a USD 4.9 billion company with 125,700+ professionals across 90 countries, helping 941 global customers including Fortune 500 companies. Our convergent, digital, design experiences, innovation platforms and reusable assets connect across a number of technologies to deliver tangible business value and experiences to our stakeholders. Tech Mahindra is the highest ranked Non-U.S. company in the Forbes Global Digital 100 list (2018) and in the Forbes Fab 50 companies in Asia (2018).
Tech Mahindra are part of the USD 21 billion Mahindra Group that employs more than 200,000 people in over 100 countries. The Group operates in the key industries that drive economic growth, enjoying a leadership position in tractors, utility vehicles, after-market, information technology and vacation ownership.
Mitsui Knowledge Industry Co., Ltd.
Mitsui Knowledge Industry Co., Ltd. is a wholly owned subsidiary of Mitsui & Co., Ltd. specialized in providing services and products related to ICT (information and communication technology). Partnering with various global ICT vendors and supporting more than 1,500 companies, MKI offers best-in-class solutions to customers.
Website: https://www.mki.co.jp/english/