Japan Earn Friends on World Cup Journey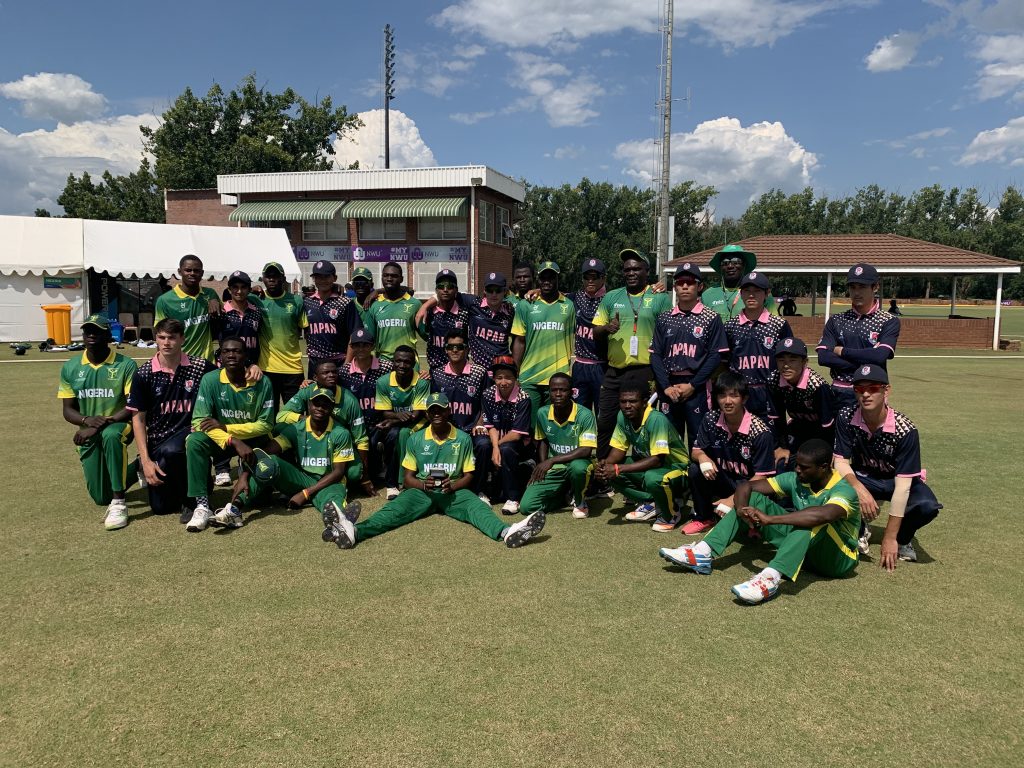 2020-02-02
Important news
News & Articles
National Team (Men U19)
The Japan Under 19s may be leaving South Africa without a win after an eight-wicket defeat to Nigeria in their final match but have earned respect and made friends aplenty on this World Cup journey.
The players have rubbed shoulders with the best in the world in their age group, enjoyed meals and after match talks with New Zealand, India and England and will return to Japan wiser and motivated to ensure the 2020 World Cup adventure is not a one-off.
The team wish to say a huge thank you to all the supporters, especially those who travelled to South Africa, and those who sent messages of support through social media.
Speaking after the game Vice Captain Neel Date said: "The family members, friends and supporters of Japan cricket have really helped us keep going on this tour, we owe so much gratitude to them and are humbled by their ongoing support."
In the 15th/16th place play-off Japan scored 115 in 42 overs with Shu Noguchi batting for almost 27 overs to score 31 and give the team a solid foundation. However, his run out and the accurate bowling of Ifeanyi Uboh made the difference for Nigeria, the seam bowler taking five for 23.
Japan had chances as Nigeria began their chase, and giving a life to Sulaimon Runsewe in the first over off Kento Ota-Dobell proved costly as he then anchored the chase with a 71-ball 56*. Ashley Thurgate had cause to celebrate, collecting his first two wickets of the tournament.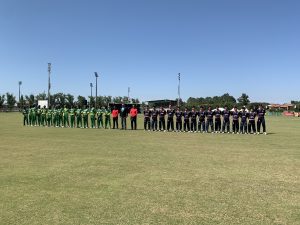 The players will begin their journey home tomorrow, arriving in Japan on Monday evening. The attention of the players and support staff will immediately turn to the 2020 season and ensuring the players can continue to fulfil their potential.
The JCA would like to again thank everyone for their support on this journey of a lifetime for our players. Japan have shown that we are an up and coming cricketing nation and hope this will be the first of many World Cup appearances to come.