UAE Too Good For Improving Japan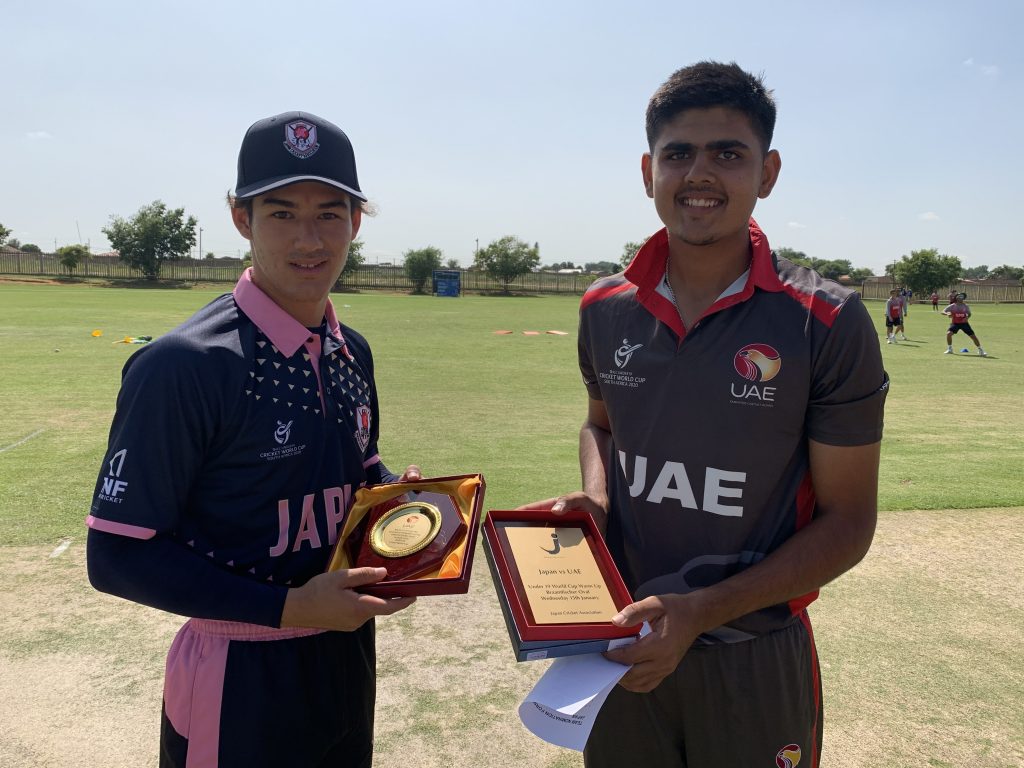 2020-01-16
News & Articles
National Team (Men U19)
United Arab Emirates Under 19 team displayed their strength with the bat in a 253-run win over Japan at the Braamfischer Oval in Soweto today.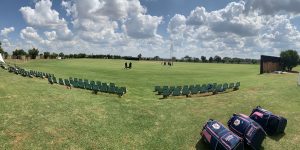 Winning the toss and batting first it was Vriitya Aravind who set the tone as his 98 set the team up well in the first 30 overs of the innings.
Ashley Thurgate had caused problems for the UAE batsmen taking 3/40, before Sora Ichiki dismissed Aravind to give Japan an opening. However, an outstanding century by 15-year-old Kai Smith, who scored 102* from 69 balls, propelled his team to 382/7 at the end of the 50 overs.
Japan were in trouble early after the two openers were dismissed before Neel Date (39) and Debashish Sahoo (11) put together a partnership of 44. Once that partnership was broken Japan continued to lose regular wickets, although Kazumasa Takahashi fought bravely for his 29, a welcome return after his injury layoff.
UAE Captain Aryan Lakra did most of the damage with the ball, as he finished with 4/15 to bowl Japan all out for 129 in 42 overs.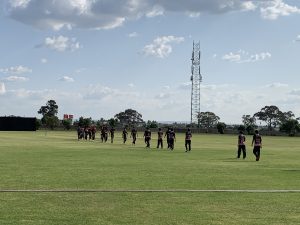 The performance represented an improvement with the bat from the match two days ago against Scotland, and the team will do their best to keep improving in the coming weeks.
The warm up matches are now finished and the team will now play New Zealand, who lost to UAE two days ago, in the World Cup proper. That match will be played in Potchefstroom on Saturday 18th January.