From Last to First: Sunrisers Win JPL Final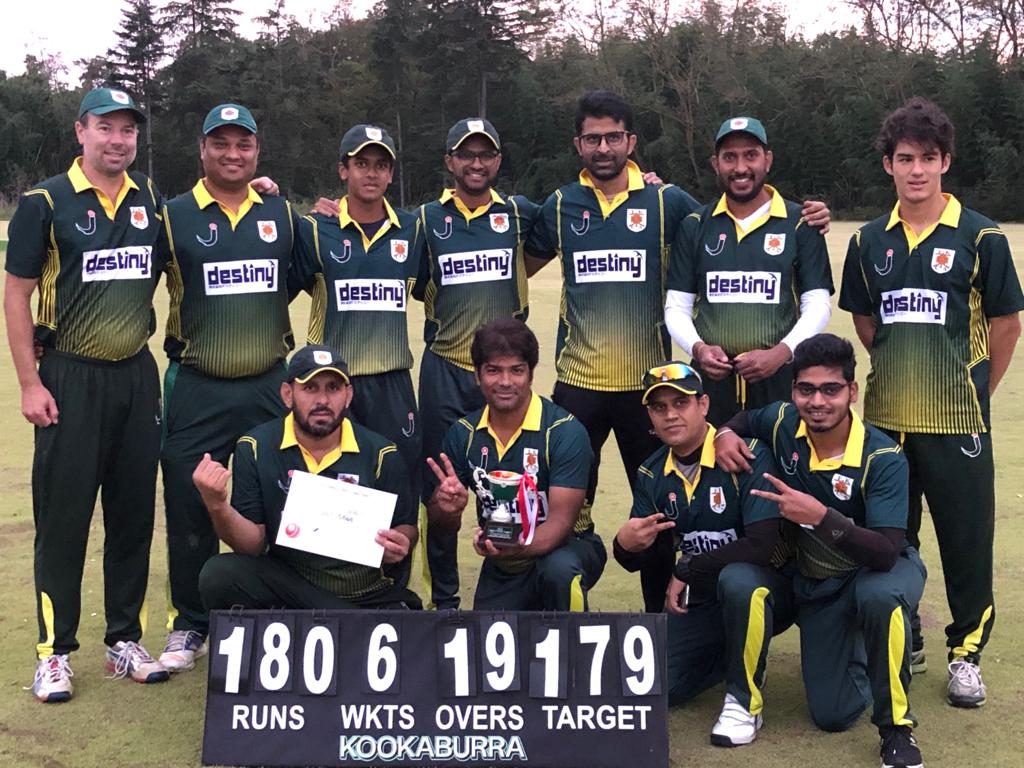 2019-11-13
Other news
News & Articles
The Japan Premier League season came to a close over the weekend with the final taking place between West Kanto Hurricanes and East Kanto Sunrisers at the Sano International Cricket Ground.
For the Hurricanes it was a third consecutive final after finishing runner up to the South Kanto Super Kings in 2017 and 2018.
For the Sunrisers it was a first ever final, having never finished above the bottom of the league table.
The match was in doubt after heavy rain across Kanto but the SICG ground staff managed to prepare the ground for play.
Batting first the Hurricanes got off to a shaky start as Sunrisers off spinner Sanjaya Yapanbadara (3/15) ripped through the top order, taking the wickets of Taniyama, Wada and Kano. 
Former pro baseballer Shogo Kimura (38 runs) joined Wataru Miyauchi (78 runs) in the middle and the two formed a steadying partnership before playing some aggressive shots to set up the Hurricanes innings.
The pair added 81 runs in just seven and a half overs before both men were caught on the boundary in quick succesion.
Power hitter Buddhika Nanayakkara hit four sixes to finish the innings, taking the Hurricanes to an impressive total of 178/8.
In reply, the Sunrisers decided to attack the power play but got off to a horror start when Kimura caught opener Ali Raza off the bowling of Hagihara before a run was even scored.
Recovering, Japan U19 captain Marcus Thurgate led the way for the Sunrisers scoring a quick 22 before the powerful Kuldeep Bisht added 30 runs off just 15 balls.
The Sunrisers were scoring quickly but losing wickets so captain Hanif Khan and Dhugal Bedingfield (23 runs) combined for a steadying partnership to bring their team within sight of victory.
The game swung back to the Hurricanes favour when rookie bowler Yusuke Wakuta took two crucial wickets but Hanif kept calm and hit the first two balls of the last over well over the ropes to seal victory for his team.
The quality of the JPL continues to improve so please continue to follow all the action next year.