Tech Mahindra Limited and Mitsui Knowledge Industry agree to joint sponsorship of the Japan Women's Cricket Team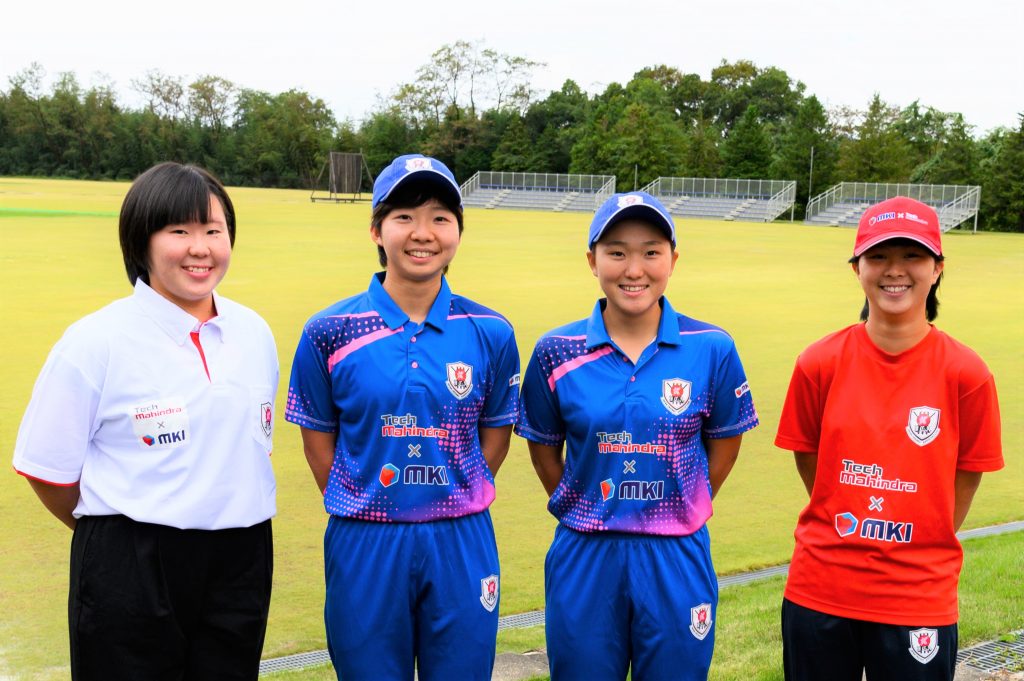 2019-10-29
News & Articles
National Team (Women)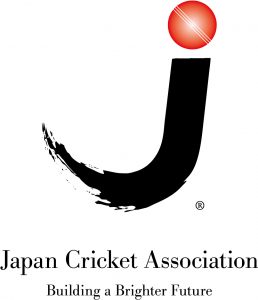 The Japan Cricket Association (JCA) is delighted to announce that Tech Mahindra Limited (TechM) and Mitsui Knowledge Industry CO., Ltd. (MKI) have agreed to a three year joint sponsorship of the Women's National Team.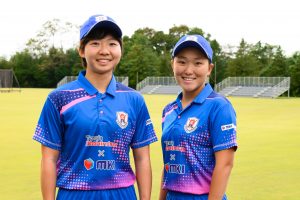 The Women's National Team finished 5th in the EAP Qualifier and 3rd in the East Asia Cup this year. The team aims to win the tournaments within the next 3 years.
Naoki Alex Miyaji, CEO of the JCA, said, "TechM and MKI have developed a strong business alliance and I hope Cricket can contribute to developing that partnership ever further. Women's Cricket in Japan is entering into an exciting time. As well as this new sponsorship deal, the Women's J-BASH was established earlier this year to provide better playing opportunities for our top players. We look forward to working with our new partners to develop a strong national team that will inspire the next generation of fans and players."
TechM and MKI logos will be worn on the Women's National Team and the Women's National Squad clothing as joint sponsors. The three parties also plan to hold joint events to enhance the benefits of the partnership.
About Tech Mahindra Limited
Tech Mahindra represents the connected world, offering innovative and customer-centric information technology experiences, enabling Enterprises, Associates and the Society to Rise™. We are a USD 4.9 billion company with 125,700+ professionals across 90 countries, helping 941 global customers including Fortune 500 companies. Our convergent, digital, design experiences, innovation platforms and reusable assets connect across a number of technologies to deliver tangible business value and experiences to our stakeholders. Tech Mahindra is the highest ranked Non-U.S. company in the Forbes Global Digital 100 list (2018) and in the Forbes Fab 50 companies in Asia (2018).
Tech Mahindra are part of the USD 21 billion Mahindra Group that employs more than 200,000 people in over 100 countries. The Group operates in the key industries that drive economic growth, enjoying a leadership position in tractors, utility vehicles, after-market, information technology and vacation ownership.
About Mitsui Knowledge Industry Co., Ltd.
Mitsui Knowledge Industry Co., Ltd. is a wholly owned subsidiary of Mitsui & Co., Ltd. specialized in providing services and products related to ICT (information and communication technology). Partnering with various global ICT vendors and supporting more than 1,500 companies, MKI offers best-in-class solutions to customers.
Website: https://www.mki.co.jp/english/