China beat Japan to reach the East Asia Cup Final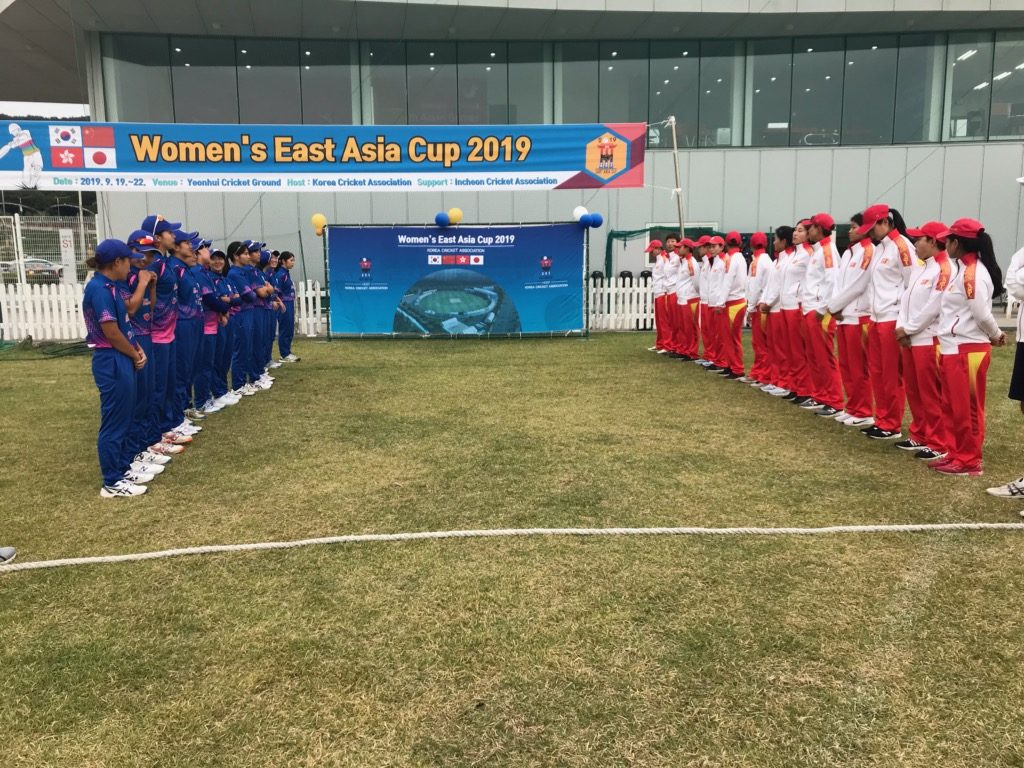 2019-09-21
News & Articles
National Team (Women)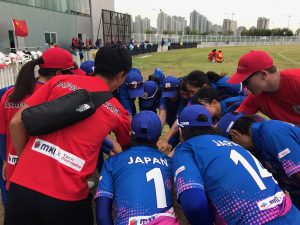 [Update: the schedule for the final day (22nd of September) has changed – Final to start at 09:30, 3rd Place Playoff to start at 14:00]
Japan lost to China in its third and last match of the round robin of the East Asia Cup. As a result, Japan, China, and Hong Kong all finish with 2 wins and 1 loss, but Japan will miss out on playing in the final due to Net Run Rate.
Japan won the toss for the first time in the tournament and elected to bat. Faced with a strong opening bowling attack of Wang Meng (3 wickets for 8 runs) and Wu Juan (3 wickets for 6 runs), Japan lost 3 early wickets to the pair as well as 2 run outs. After being 14 for 5 wickets in 8.1 overs, Shizuka Miyaji (20 runs not out) and Nao Tokizawa (28 runs) put on a 47 run partnership but once Tokizawa was out with the score on 61 after 17.3 overs, the tail only added 6 runs to be all out for 67 runs in 19.2 overs.
67 was always going to be a tough target to defend and the Chinese opening pair got their side well on their way with a partnership of 34 runs. Once the 15 year old Japanese bowler Ruan Kanai (1 wicket for 11 runds) got the breakthrough, Yanagida (2 wickets for 14 runs), Miyaji (1 wicket for 15 runs) and Kanno (1 wicket for 12) followed. Japan took regular wickets keeping themselves in the game, but China eventually reached the target in the 14th over with 5 wickets in hand.
China's Wu Juan was awarded the MVP of the match for her outstanding bowling figures of 3 wickets for just 6 runs off her 4 overs.
Japan will now play in the 3rd Place Playoff tomorrow at 14:00 and can be followed live on https://cricclubs.com/KoreaCA with updates being posted every five overs on the JCA Twitter page.