Runs Aplenty in First Ever Womens J-Bash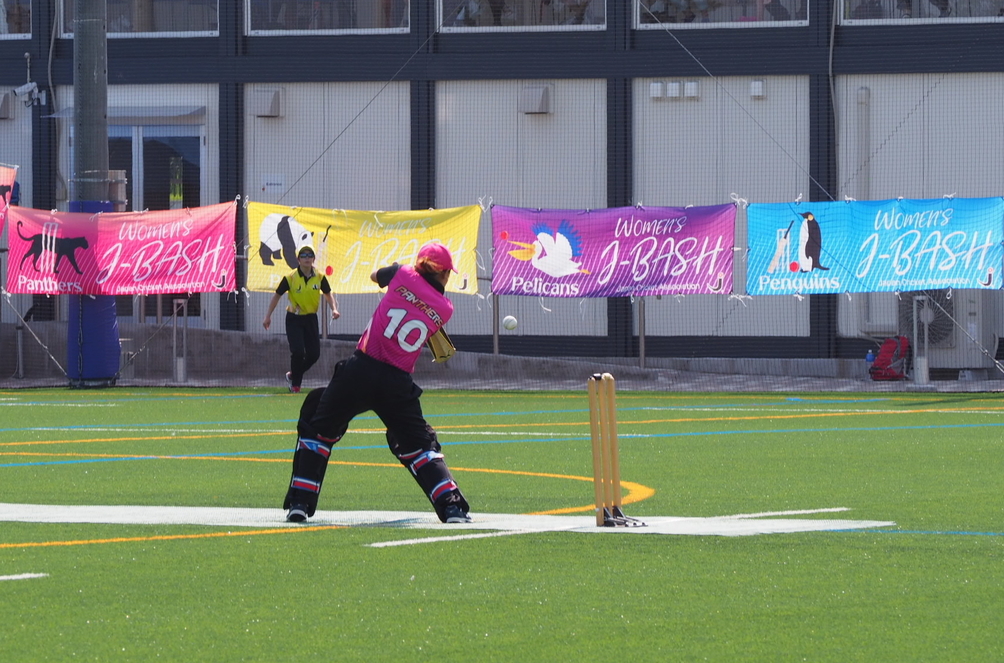 2019-08-08
Important news
Other news
News & Articles
The inaugural Womens J Bash was launched at the BST Nagasawa Ground in Kawasaki on Saturday August 3rd.
The Pandas, Panthers, Pelicans and Penguins brought plenty of colour, excitement, wickets and boundaries to match day one of Japan's newest womens T20 competition.
Match one took place in the sweltering afternoon heat, Mai Yanagida's Panthers winning the toss and batting first.
Yanagida formed a 93 run partnership with Akari Kano, the pair helping the Panthers to a formidable 143/8 off their 20 overs.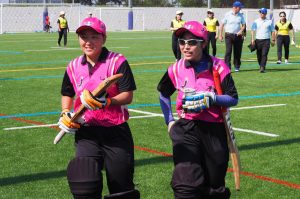 Pandas captain Nao Tokizawa led her team from the front, claiming 3/10 off her four overs.
In reply, the left-handed Pandas pairing of Ema Kuribayashi and Akari Kitayama put on a 77 run partnership, giving their team a chance of victory.
However, a crucial run out by teenage pace bowler Ruan Kanai followed by two quick wickets ended the partnership, and with it the Pandas chances of winning the match.
The Panthers finished nine run winners in the first ever J Bash match, Yanagida securing the MVP award for her 53 runs.
Match two was played in cooler conditions under lights and there was even more action with the Pelicans choosing to bat first against the Penguins.
Left-hand batting sensation Ayaka Kanada was the star for the Pelicans, anchoring the innings with a superb 89 not out off 67 balls, including 10 boundaries and three sixes.
She was ably supported by Rio Endo who made 34, the two putting on 103 for the first wicket.
The Pelicans score of 157/5 looked fairly insurmountable but the Penguins were not done with yet and launched into their innings with intent.
Early wickets fell but Miho Kanno was able to forge a steadying partnership with Miku Okawa in the middle overs, bringing the Penguins within sight of an unlikely win.
When Okawa was dismissed Kanno decided to take matters into her own hands, unleashing a series of boundaries and sixes on her way to a dazzling 90 not out off just 47 balls.
In the end the Penguins won the match with three and a half overs to spare, Kanno deservedly winning the MVP.
The J Bash continues on September 8th at the BST Nagasawa ground and spectators are very welcome to attend.
Click here for further details.