Under 19 World Cup Thank You Party in Tokyo!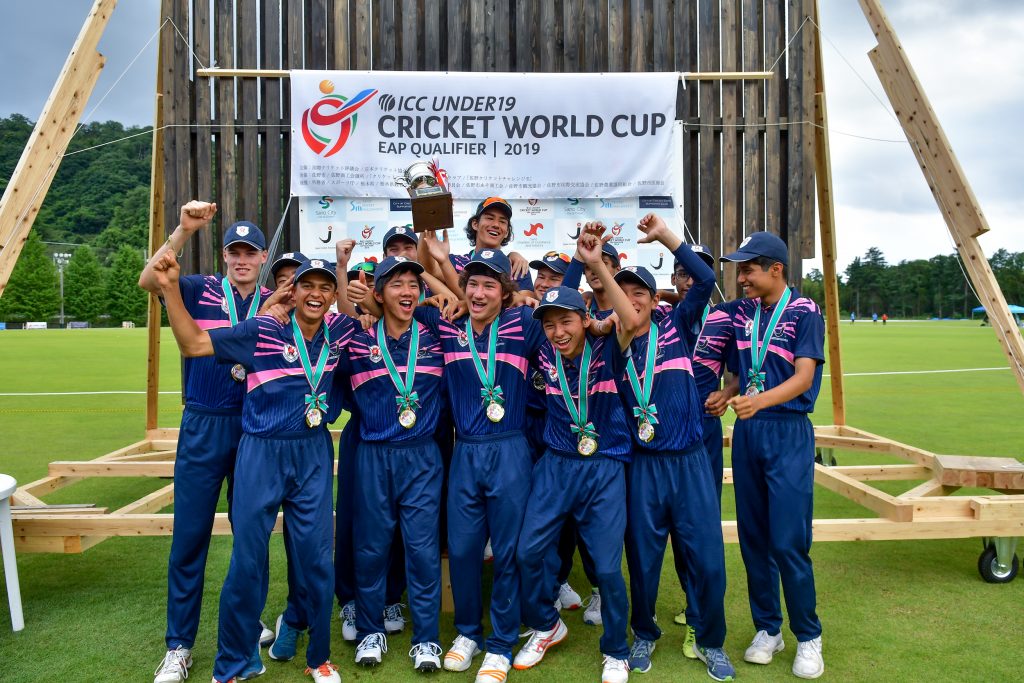 2019-07-04
National Team (Men U19)
The JCA are hosting a celebration in Tokyo this month to mark the achievement of the Under 19 team qualifying for the Under 19 World Cup.
We would like to publicly acknowledge the contribution of the wider cricket community, especially junior team coaches and managers, in developing cricket in Japan. Without their hard work this landmark moment for Japanese Cricket would never have happened. 
Due to the busy schedules of everyone we have decided to host the event in Tokyo and we hope many supporters of cricket are all able to attend. The key details are as follows: 
It is an exciting 6-9 months for the Under 19 players and we will all need to come together to help them prepare. However, for now let's celebrate their success!