Japan Top After Defeating Vanuatu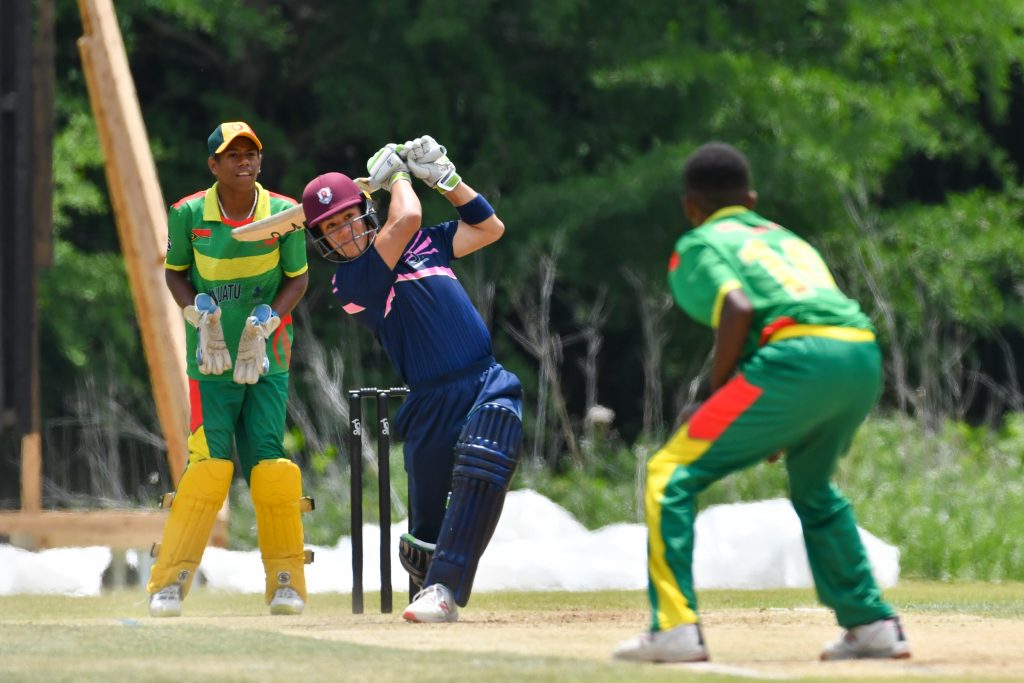 2019-06-03
Other news
News & Articles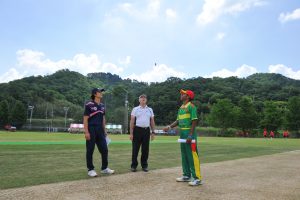 Japan produced a second outstanding performance in the ICC Under 19 Cricket World Cup Qualifier – EAP today, as they defeated Vanuatu by 70-runs.
Japan were indebted to a half century from Marcus Thurgate and four wickets from Masato Morita in match that was not always plain sailing.
Winning the toss and choosing to bat, Vanuatu had Japan 29/4 in the 11th over. It was then a case of Captain Thurgate to the rescue as his mature 58 pulled the team up to a defend-able total which would later earn him the match MVP Award.
He was kept company by Kento Dobell (41) in a key partnership of 72 while Reiji Suto (17) also chipped in as Japan made 198 all out in 50 overs. Three wickets for Obed Yosef was the highlight for Vanuatu.
Wickets proved hard to come by initially for Japan, before Sora Ichiki (2/29) clean bowled two batsmen in the 24th over, including the dangerous Womajo Wotu (33).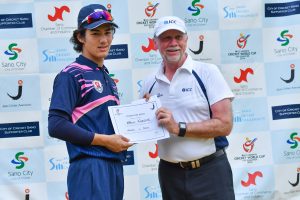 Spin twins Morita (the youngest player in the Japan team) and Yugandhar Retharekar (1/14) then exerted real scoreboard pressure which culminated in four wickets in seven balls for leg-spinner Morita at the end of his ten-over spell of 4/38.
Vanuatu retained hope while captain Bettan Viraliliu remained, but he was last out for 32 to spark the celebrations in the crowd and the middle as Japan moved top of the qualification table.
Speaking after the match coach Dhugal Bedingfield said: "Vanuatu are a good side and outplayed us in the first ten overs of each innings, so it was great to see the boys fight back the way they did. Marcus and Kento were crucial to our batting score while our spinners won us the game; they were just fantastic.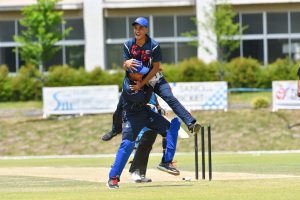 In the other match of the day Samoa won a chaotic and low-scoring tussle with Fiji. Apete Sokovagone took 4/31 as Samoa fell to 92 all out in 25.1 overs, but Samoa bounced back to dismiss their Pacific rivals for just 56 in 17.5 overs with three wickets apiece for Sitanisilao Toutai (3/30) and Lester Evile (3/3) to win by 36 runs.
Tuesday 4th is a rest day with Japan having a bye on Wednesday 5th. Japan will then takeo n Fiji on Thursday 6th June at SICG Two.
The next matches will be Fiji vs Vanuatu and Papuar New Guinea vs Samoa.