Jake Dunford: Finishing in Japan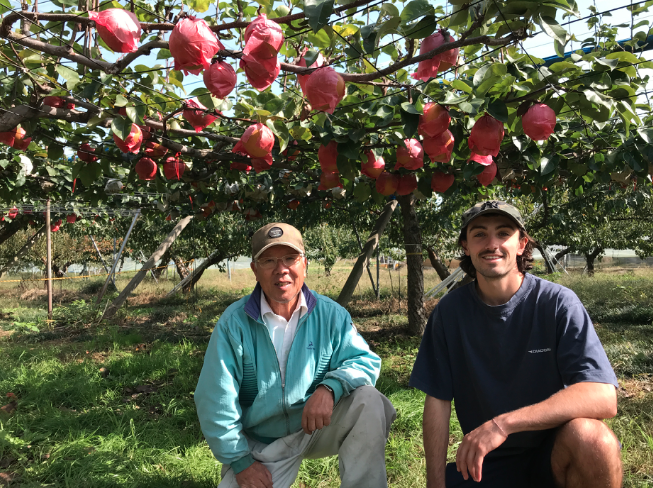 2018-11-26
Visitors From Abroad
At the Japan Cricket Association we are fortunate to regularly have guests from abroad working alongside us to help improve cricket in Japan. Over the years we have had people from a range of backgrounds, but especially Australia, England and New Zealand.
In this section of the website you will be able to read about why each person is visiting and what it is they are actually do here. We hope you find it interesting and if you ever have any questions about these placements please feel free to contact us.
---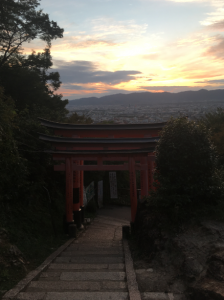 The final post for my time in Japan starts with a flying 48 hours in Kyoto, a city in Kyoto prefecture, and a place renowned for its culture, Buddhist temples and Shinto shrines. Arriving into Kyoto via the Shinkansen was an experience in itself: it was very similar to flying, just very close to the ground! I kicked off my visit by heading straight to Kyoto tower to watch the sunset over the city, before heading to the Gion and Pontocho area to soak in the Japanese nightlife… and more importantly find out what Kyoto's most renowned dining areas had to offer!
The evening also bought my first experience of public baths; I donned my flowery swimming shorts and was incredibly excited for a good swim and quick pool based recovery session. Long story short, it turns out public baths aren't really for swimming, and my flowery swimming shorts weren't required!
Main highlights of Kyoto included Arashiyama, and hiking along the river and up Mount Arashiyama before heading back through a bamboo forest. Fushimi Inari and hiking to the temple at the top of the mountain to watch the sunset over Kyoto city was undoubtedly an experience I will remember for a long time! Then next morning was spent visiting a handful of the various temples and shrines around Kyoto central before catching the Shinkansen and JR lines back to Sano for junior clubs that evening.
Kyoto was an awesome place, and I'm glad I got time to experience more of Japan, and is a place I would definitely recommend to anybody visiting.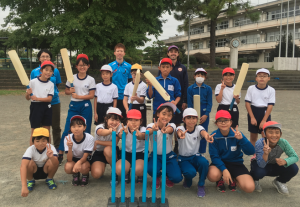 Plenty of coaching opportunities were available through school visits during the day and junior clubs in the evenings. The enthusiasm and willingness to engage in all elements of the sessions by the children always make coaching a highlight of the week.
My last weekend involved assisting with the running of the JPL T20 finals and the social league competition. The T20 finals day saw the meeting of the top 2 teams from the T20 club cricket competition, the Japan Premier League, and was a great success with brilliant cricket played! Helping Masami, a coach from the JCA, out with social league was all the more rewarding when her team "the Black flamingos" won the tournament! The tournament was 6-a-side, tennis balls and bats, with bowlers and batters all getting 6 balls each. A great weekend had with a large number of people participating and enjoying cricket!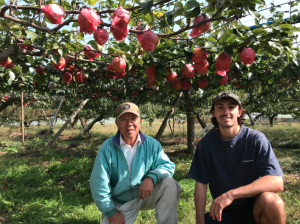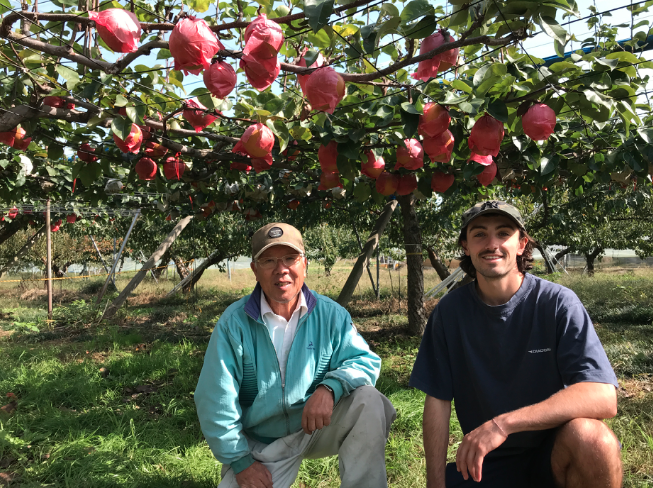 Before I left Japan, Masami made a great effort to help me have a true local Japanese experience. Masami showed me some hotspots in Tochigi and took me to experience must do's – this I am very thankful for. We hiked a mountain in Ashikaga, a neighbouring town to Sano, and enjoyed the viewpoint overlooking Ashikaga town; got talking to a fruit farmer who owned a shop on "fruit road" in Sano and he gave us a private tour of his orchids and showed us and educated me about the fruit he grew. The care he took to nurture the fruit was second to none, and his passion and pride in his work made the whole experience amazing! I have tried some amazing food with Masami such as unagi, koi sashimi and Japanese pear, but the experience with the fruit farmer was by far a stand out!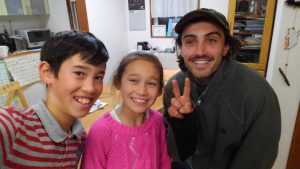 The Kurihara's and Dhugal deserve a massive thank you for their hospitality and both taking such great care of me during my time in Japan. Thank you for welcoming me into your homes with such open arms, taking such great care of me, and also for all the new and yummy different types of food!
And so here we are, this brings me to the end of my 5 weeks in Japan. I can truly say this it has been an experience I will never forget. Not only has it has it provided me vast opportunities to develop key skills employers are looking for at this crucial time in my life in a profession I definitely want to pursue in the future, but I have met some great people along the way and established some great friendships, and had numerous amazing new experiences. The JCA are doing such a great job with cricket in Japan and it will be exciting to follow how they get on over the coming years.