Jake Dunford – MCC Young Cricketer in Japan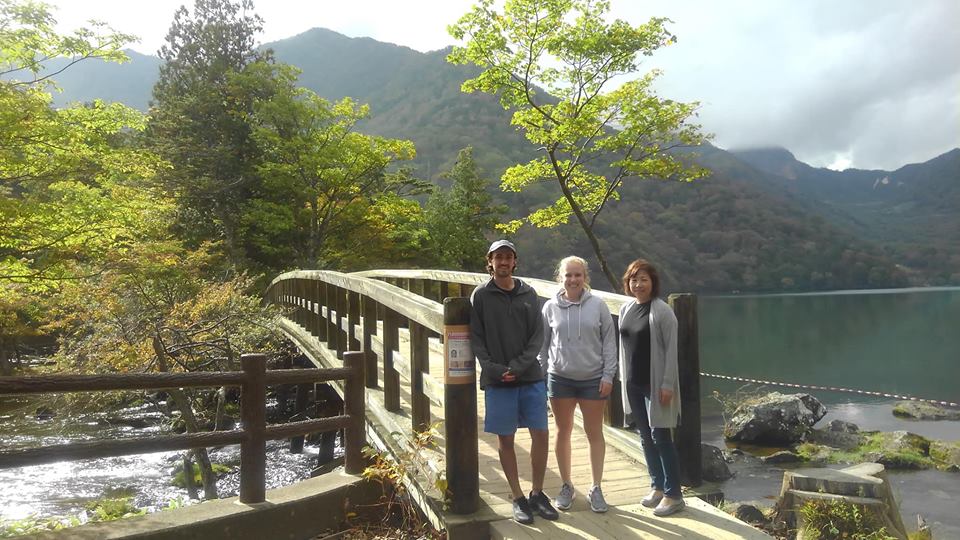 2018-10-05
Other news
Visitors From Abroad
At the Japan Cricket Association we are fortunate to regularly have guests from abroad working alongside us to help improve cricket in Japan. Over the years we have had people from a range of backgrounds, but especially Australia, England and New Zealand.
In this section of the website you will be able to read about why each person is visiting and what it is they are actually do here. We hope you find it interesting and if you ever have any questions about these placements please feel free to contact us.
---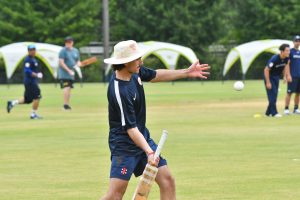 My first day in Japan began at the crack of dawn. I arrived into Haneda airport at 5:15am and swiftly made it through immigration to the train station and headed to Asakusa, Tokyo, to meet Alan Curr from the Japan Cricket Association (JCA). We had a few hours exploring the Asakusa area, including the Senso-ji temple, however unfortunately not much was happening at 6:30am on a Thursday morning. We caught the train up to Sano, where a brisk tour of the local area finished up at the Japan Cricket office. This meant game time! Introductions were made to everybody involved with the JCA, then it was time to get my placement rocking and rolling.
I was straight up to the Sano International Cricket Ground (SICG) to help with preparations for the opening ceremony of the ground that weekend, a weekend that I was told had been around five years in the planning! This also presented my first opportunity to get involved in some coaching through assisting the Japanese national coach Steve Zayler's 1-to-1 with Shogo Kimura; Shogo being an ex-professional baseball player for 15 years whom only six months earlier transitioned into cricket once his stellar baseball career had come to a close. This was an amazing opportunity to get involved in some high level coaching and also to be a part of this unique journey from the pinnacle of Japanese baseball to cricket.
The weekend bought about the Embassy Cup: this encompassed seven embassy sides and the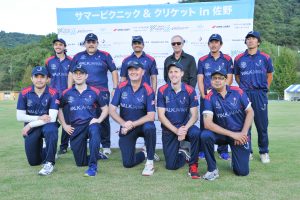 Japan team in two pools of four battling it out to be crowned victors. The opening of the SICG was a huge success with around 2,500 people attending both days, many of whom gained first experiences of cricket. I was honored to be part of an historic day in Japanese cricket and even more so to play a role in finishing in third place as part of the British Embassy side, despite my bowling being hit for 6 to lose our opening game against the joint Australia and New Zealand embassy side.
Monday being a public holiday provided me opportunity to venture out of Sano and visit Nikko, a small city in Japan's Tochigi Prefecture in the mountains north of Tokyo, and a place filled with shrines, temples, lakes, water falls, and plenty more. It is baked with Japanese history and culture and provided me the traditional side of Japan that I was so excited to indulge in. Many thanks go to Yoshie and Naoki for showing me this beautiful place and educating me on the rich Japanese history and culture. This is one of the many perks to the placement that I am so lucky to find myself on: not only do I get to be part of something as special as growing the game and developing national standards of cricket in Japan, but I also get the opportunity to fully immerse myself in the amazing culture of Japan and see some truly remarkable places first hand!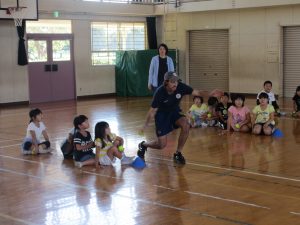 My first week also provided plenty more coaching opportunities. School visits and junior club sessions are a key role in my placement. The kids are incredibly enthusiastic and love playing cricket games with the standard being completely comparable to anywhere else I have coached in the world. The language barrier has provided the biggest challenge so far, however, this can be easily negotiated through clear, refined demonstrations to provide powerful visual aids and establish understanding. I also have another coach from the JCA with me to help out with translations… I just have to learn to not speak as fast!
I am excited for the next four weeks and the challenges ahead… and also for more opportunities to see Japan. Visiting Tsukiji fish market and Shibuya and exploring Tokyo on my next day off is the next adventure!