Ben DeAraugo: My Experience in Japan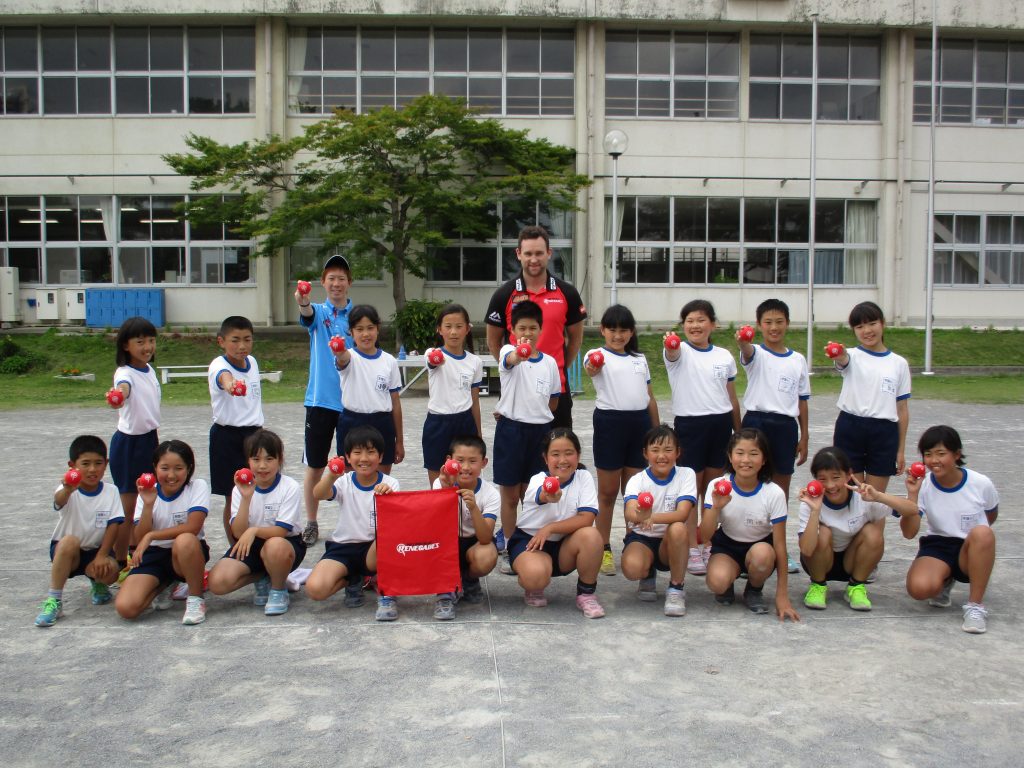 2017-06-13
Other news
Visitors From Abroad
At the Japan Cricket Association we are fortunate to regularly have guests from abroad working alongside us to help improve cricket in Japan. Over the years we have had people from a range of backgrounds, but especially Australia, England and New Zealand.
In this section of the website you will be able to read about why each person is visiting and what it is they are actually do here. We hope you find it interesting and if you ever have any questions about these placements please feel free to contact us.
—————————————————————————————————————————————
Hello everyone, my name is Ben and I have just spent three weeks in Japan helping out with cricket in the cities of Sano and Akishima.
I am very lucky that cricket has enabled me to see lots of different parts of the world, first as a player and now as a coach; and it was a privilege to be selected for this placement in Japan.
I have heard a lot about the relationship between Cricket Victoria and the Japan Cricket Association and everyone has positive things to say, so I was really excited to come over and experience it for myself.
My work here has been really varied; it has included:
– Running two-day training camps for both the Japan Men's and Women's national teams.
– Helping JCA Development Officers with school visits.
– Working with cricket clubs and coaches on their junior programs.
– Involvement in strategic planning with JCA staff.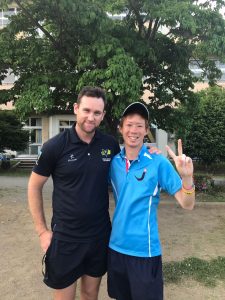 Unfortunately I do not speak any Japanese, so that is definitely a test for me as very few of the students speak English! However I have learned to adapt and do more demonstrations while only speaking in short sentences with simple words. Body language has taken on a very high level of importance!
Much like cricket staff and volunteers in Australia, the people involved in cricket in Japan are extremely hard-working and committed. Players travelled 6-7 hours to attend training camps at their own expense and JCA staff often work 12+ hour days and weekends.
I am also very impressed with the staff running school visits, it is very clear that they have been taught in the Cricket Victoria way, and that is very satisfying to see.
All staff within the JCA (especially my hosts, Alan Curr and Dhugal Bedingfield) have been incredibly hospitable and generous with their time and I have enjoyed experiencing Japanese culture when the cricket schedule allows. The food is amazing! Despite being a little nervous prior to departure about things like raw seafood and chopsticks, I am yet to come across a meal I didn't enjoy (or could not eat).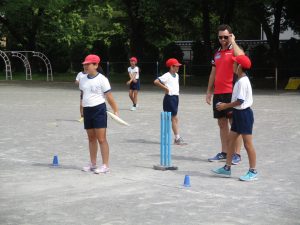 Visiting schools has given me exposure to the differences between Australian and Japanese schoolyards – ovals with grass in Australia are far different to the gravel fields in Japan. However it is obvious to see how much the kids all enjoy learning about cricket and playing it during our visits.
I am very grateful that cricket has given me another opportunity to travel the world! I have learned a lot and will return to Australia refreshed and with new ideas.
Many thanks to the Japan Cricket Association and Cricket Victoria for facilitating this wonderful experience. I hope the partnership continues for many years to come.