Family Fun in the Sunday Sun at Sanmu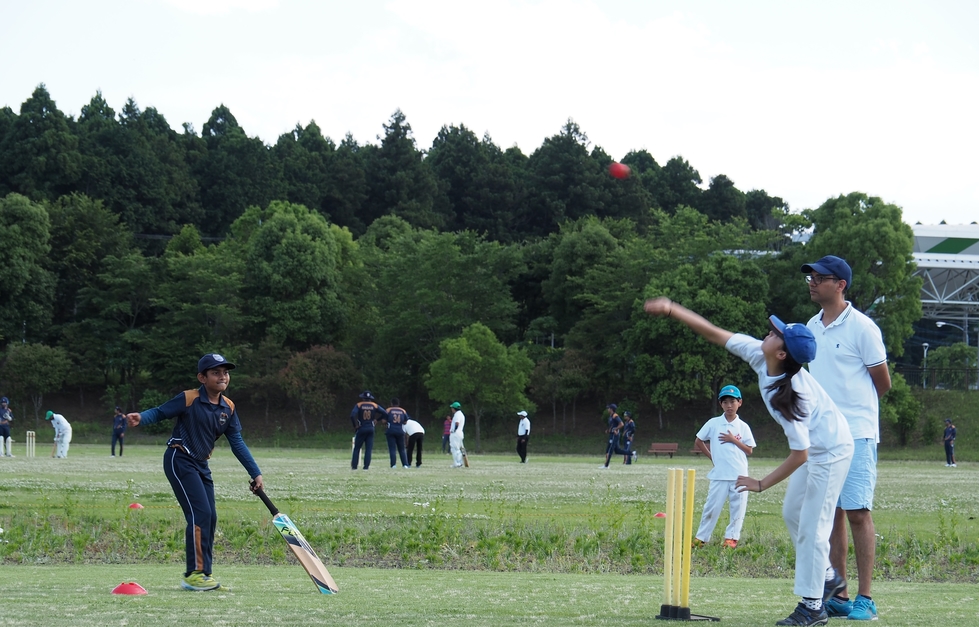 There was plenty of cricket on display at sunny Sanmu on Sunday June 4th as several teams gathered for some Japan Cup and Under 12s action.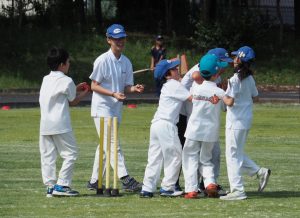 Four senior teams competed on the main ground. In the morning the Men In Blue won their match against Tsukuba after posting a big total then in the afternoon the Chiba Sharks won their first match of the season against East Kanto's newest club Tokyo Falcons.
Meanwhile, beside the main ground the Falcons, Monstars and Jinta Under 12s clubs were enjoying a game of Cricket Blast. There were plenty of talented youngsters in action which suggests that cricket in East Kanto has a bright future.