Premium Tickets for Embassy Cup 2023 on Sale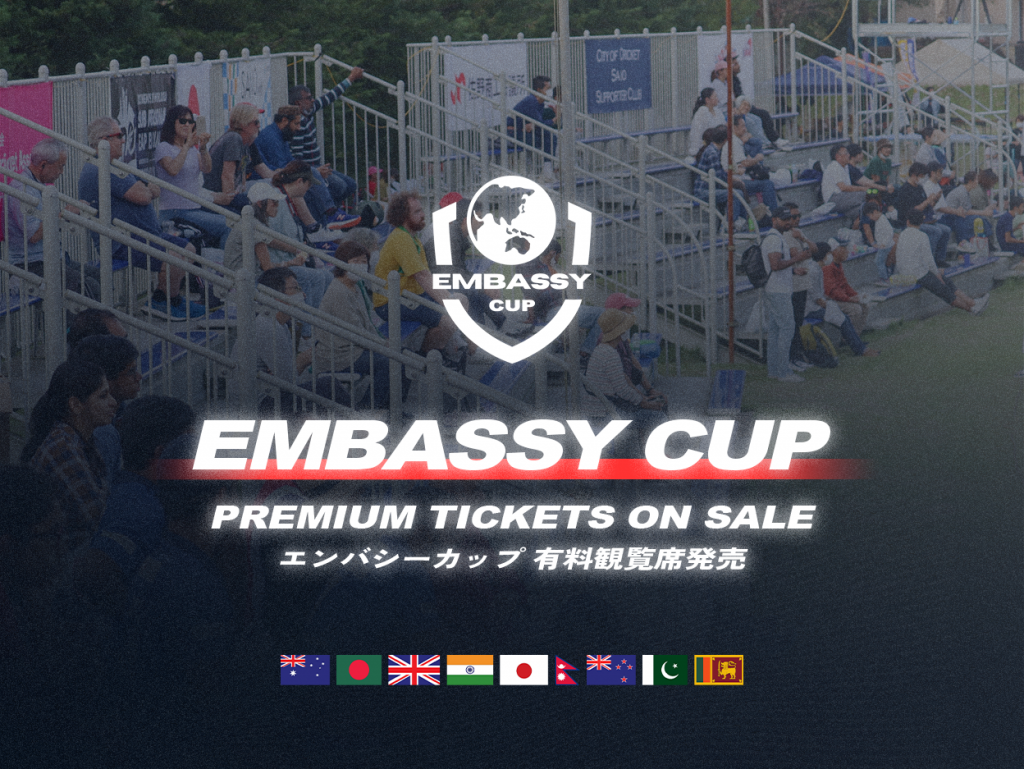 2023-10-11
News & Articles
*Please see here for full details of the Embassy Cup 2023.
This year we are delighted to be working alongside JTB in providing a premium service for certain sections of the Sano International Cricket Ground. (General admission remains free)
With the Embassy Cup as the biggest domestic festival of cricket in Japan, this is a unique opportunity to secure the best seats in the house for what should be a fantastic weekend of activity, both on and off the field. 
Tickets, which can be purchased by clicking here, are split into two categories. There are the following four sub-categories in the first category, "Registration": 
Registration:
①

Bench seats in the Grandstands: 1 seat 1,500 yen

②

Group seats in the Grandstands: 1 section (up to 50 people) ¥55,000 

③

Glamping Tents: 1 group (up to 8 people) 50,000 yen

④

VIP seats: 1 group (up to 15 people) 75,000 yen (available only for the 29th of October)

*

③

and

④

include all-you-can-drink
Please see here for more details: 
There is another category "Optional Tour" which includes a bus trip from Tokyo station to the SICG, a dedicated viewing area, opportunity to meet the Japan players, and a trip to the Ashikaga Flower Park to see the "Garden of Illuminated Flowers" before returning to Tokyo station.
Optional Tour: 13,000 yen
Please see here for more details:
"True Colours" Campaign Launched
Throughout the weekend, we wish to encourage visitors to proudly show their support for their choice of team on the field by dressing in team colours. This could be through replica shirts (of any sport!) or simply wearing the colour that is associated with the nation. 
We hope to see many bright colours and enthusiastic supporters all around the venue across the two days.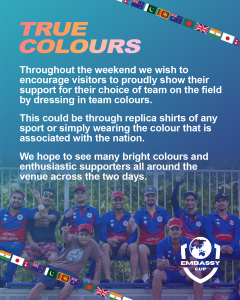 Chosen Charities
On Saturday 28th we will be raising money for our two chosen charities by running a raffle with prizes on offer. The charities are as follows: 
Yoshimizu Kodomo Shokudo –

Chokotto
This is a local children's charity near the SICG which provides meals at a very low price for children once a month. 
This is a not-for-profit organisation that creates life-changing outdoor programs for abused, neglected, and orphaned youths in Japan, supporting their growth into happy and successful young adults. For more information you can visit their website at: https://mirai-no-mori.jp/
For the full schedule of the weekend please check the Events page.