Embassy Cup 2023 Dates & Fixtures Confirmed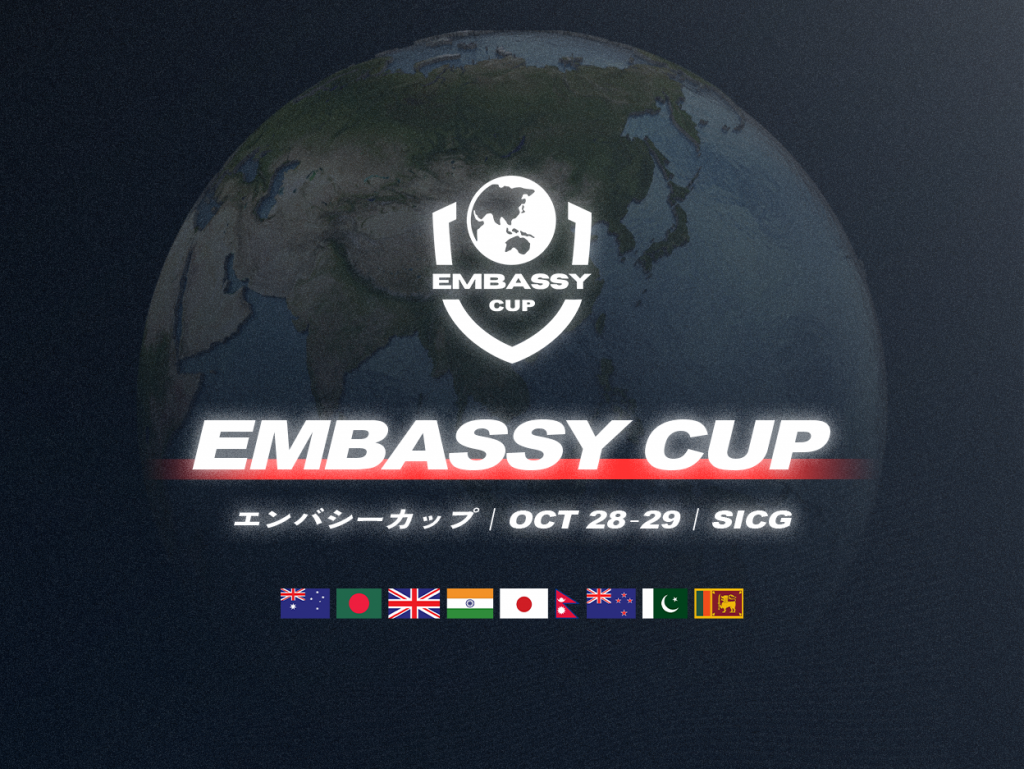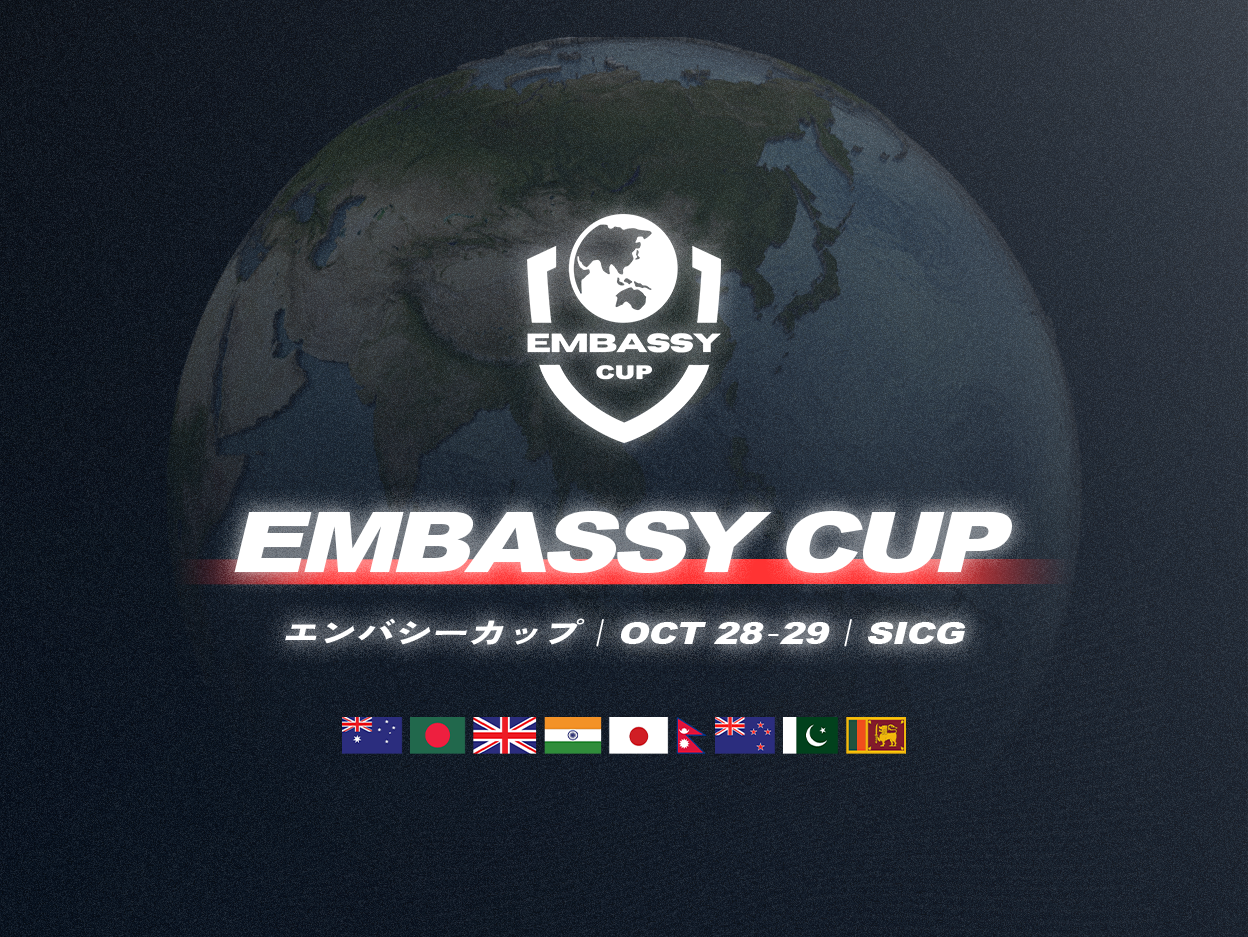 2023-09-19
News & Articles
*Please see here for full details.
The dates and fixtures for the sixth Embassy Cup are now confirmed with the weekend of the 28th and 29th October set to host the biggest domestic event of the year at the Sano International Cricket Ground. 
As always, eight teams will represent different cricketing cultures from around the world, while this year the format has changed to T10 to allow eight matches per day to be played with each match lasting 90 minutes. 
The matches will start from 9:30am on both days, while on Sunday 29th the Tanuma Furosato Matsuri will also be held at the SICG, bringing thousands of people from the local area to experience the fun of the weekend. 
Matches should all conclude by 4:15pm and the Saturday evening will be full of festivities including live music, a prize draw and a raffle will run to raise funds for two children's charities, to be announced in due course. 
During the weekend there will be areas for people to play games and enjoy the food and atmosphere, while there will also be cultural displays from many of the participating teams as the event looks to be a true celebration of crickets' international appeal. 
We urge all fans of cricket and internationalisation to help us "Fill The Stands" at the SICG and create a true carnival. While general admittance to the event is free, details of how to purchase tickets for the stands and glamping areas will be released soon. 
Match Schedule
Saturday 28th October
Group B
SICG 1: 09:30

ANZAC XI vs Bangladesh Embassy XI

SICG 2: 09:30

British Embassy XI vs Nepal Embassy XI
Group A
SICG 1: 11:15

Japan XI vs Pakistan Embassy XI

SICG 2: 11:15

India Embassy XI vs Sri Lanka Embassy XI
Group B
SICG 1: 13:00

ANZAC XI vs British Embassy XI

SICG 2: 13:00

Bangladesh Embassy XI vs Nepal Embassy XI
Group A
SICG 1: 14:45

Japan XI vs India Embassy XI

SICG 2: 14:45

Pakistan Embassy XI vs Sri Lanka Embassy XI
Sunday 29th October
Group B
SICG 1: 09:30

ANZAC XI vs Nepal Embassy XI

SICG 2: 09:30

Bangladesh Embassy XI vs British Embassy XI
Group A
SICG 1: 11:15

Japan XI vs Sri Lanka Embassy XI

SICG 2: 11:15

India Embassy XI vs Pakistan Embassy XI
Group B
SICG 1: 13:00

Group B Final

SICG 2: 13:00

Group B 3rd vs 4th
Group A
SICG 1: 14:45

Group A Final

SICG 2: 14:45

Group A 3rd vs 4th
JCA Official Social Media