Women's Japan Premier League Looms as East Challenge West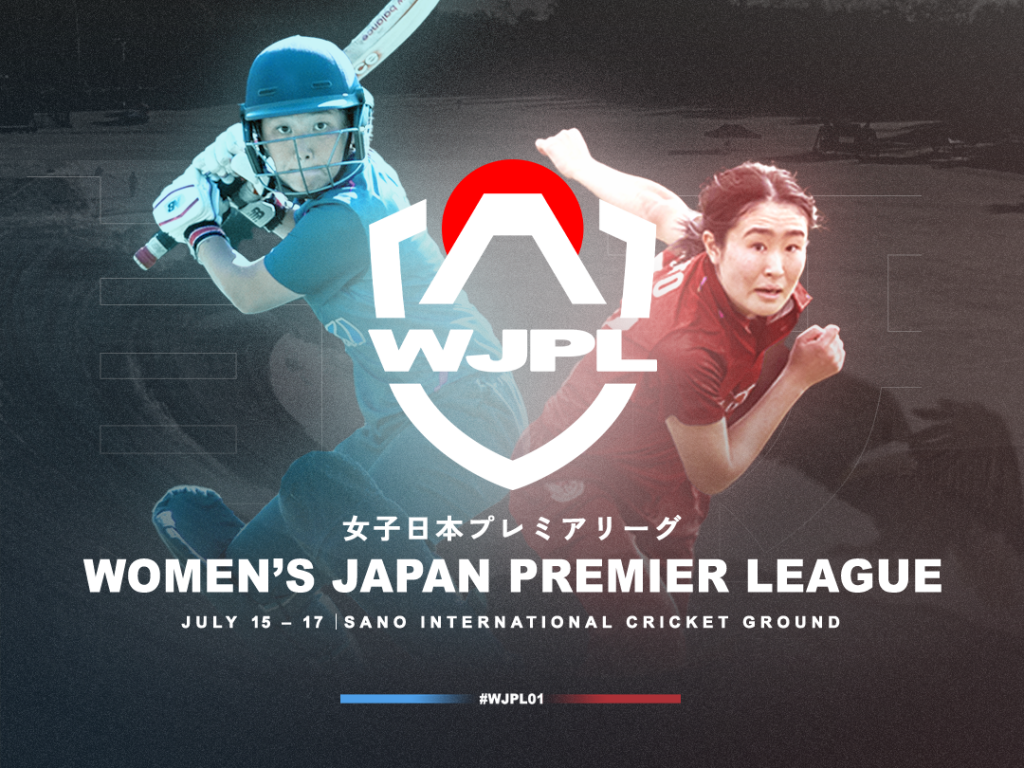 2023-07-01
News & Articles
This year we are thrilled to launch the Women's Japan Premier League (WJPL) as the top level of women's cricket in Japan.
The contest, which will be a three-match series held over the long weekend of 15th – 17th July, will see the Eastern Waves take on the Western Eagles at the Sano International Cricket Ground.
The teams will be selected based on the players' place of birth, with the iconic Mount Fuji as the dividing line. Players born to the east of Fuji will play for the Waves, and anyone born to the west will play for the Eagles.
In comparison to the Women's J-BASH All-Stars, another domestic competition at a high standard, the WJPL will be held over a long weekend, allowing us to not only have all the best players in Japan, but also invite six players from overseas, including professional and international players, and two players with Japanese heritage who were unable to attend the national trials earlier in the year. We believe this will raise the standards further.
Current Hong Kong – China Captain, Kary Chan, is the highest profile player to join, along with her international teammate Lemon Cheung, who are both familiar players to fans following our recent Women's matches against Hong Kong.
Titans Cricket one of the professional teams in South Africa, are also sending two of their players, Gandhi Jafta and Amogelang Maphangula, while the rest all come from Australia.
We are delighted to welcome back Jess Adams, who visited Japan in 2019 as one of the Cricket Without Borders placements, while Emmerson Filsell from South Australia will visit for the first time.
Lastly, Erika Quinn from Melbourne and Aya Kato-Stafford will play cricket in Japan for the first time in the hope of pressing for a place in the Japan Women's National Squad.
These players will be divided between the two teams based on their skills and what each team needs.
Below is the full list of players and their domestic clubs where they play.
Jessica Adams (Mooroolbark Cricket Club, Victoria)
Ka Ying (Kary) Chan (Craigengower Cricket Club, Hong Kong)
Hiu Ying (Lemon) Cheung (Hong Kong Cricket Club, Hong Kong)
Emmerson Filsell (Northern Districts CC, South Australia)
Gandhi Jafta (Titans Cricket, Pretoria)
Ayaka Kato-Stafford (Holland Park / Wests CC, Brisbane)
Amogelang Maphangula (Titans Cricket, Pretoria)
Erika Toguchi-Quinn (Melbourne Cricket Club, Victoria)
The players are all due to arrive on Friday 7th July, with an intense training camp taking place on the 8th and 9th.
All matches are T20 format starting at 10:00 and will be available on the JCA YouTube Channel. We will be announcing the full squads in due course so keep an eye on the JCA Social Channels and be sure to back your team to the full!