Summer J-BASH Day Held in Kawasaki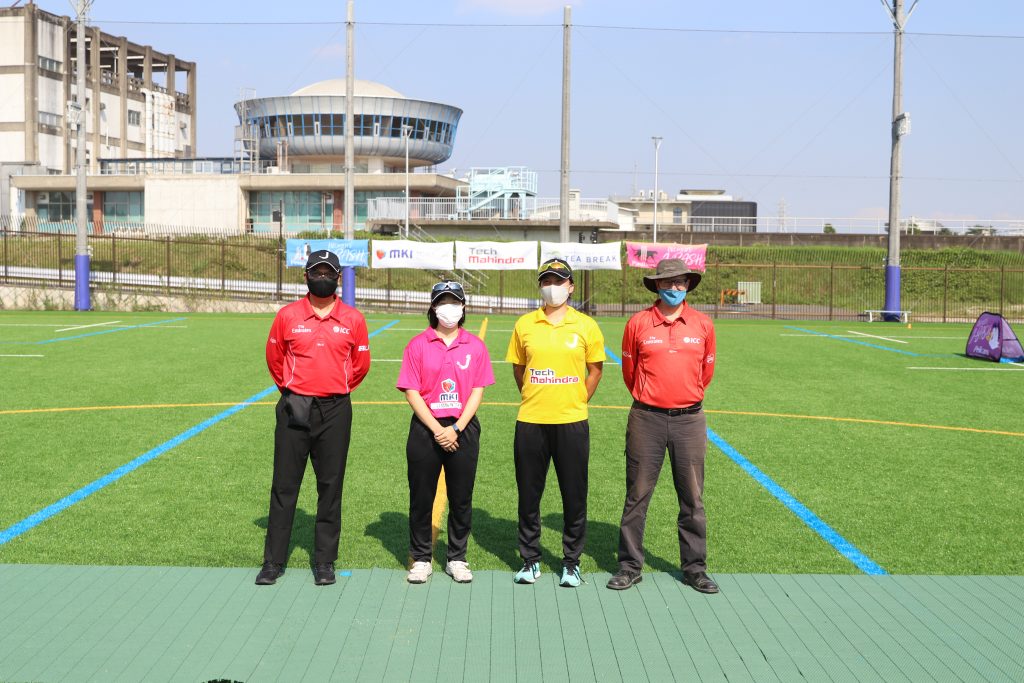 2021-09-05
News & Articles
Despite the many barriers to sport across Japan this summer, we were delighted to be able to host the latest edition of the J-BASH this August.
The Nagasawa Ground in Kawasaki is ideal for these events, providing plenty of space for everyone to play and train in a COVID safe environment.
As with the April event, the day began with the J-BASH Social where a number of players were able to experience cricket for the first time. Yoshitaka Uehara and Chelsea Moscript were present to make sure the event ran smoothly and all the participants had a great time.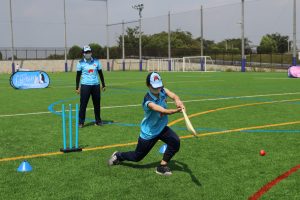 Following that the J-BASH All-Stars match once again pitted Team Pink against Team Yellow, and Chelsea Moscript looked none too tired from her work in the morning as she walked away with the MVP award.
Batting first, Team Pink made a great start thanks to Akari Kano (16 off 20 balls) and Akari Kitayama (25 off 32 balls) before Moscript (51 off 32 balls) and Nao Tokizawa (30 off 24 balls) took the total to 158 runs after 20 overs.
Batting second, Team Yellow were unable to score quickly and despite 29* off 26 balls from Shizuka Miyaji, Team Pink restricted them to just 113/4 meaning a victory for Team Pink by 45 runs.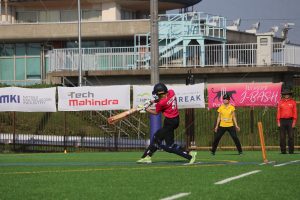 We would like to thank all the staff and volunteers for making the effort to get the day on as scheduled and look forward to running a final event in October.