State of Emergency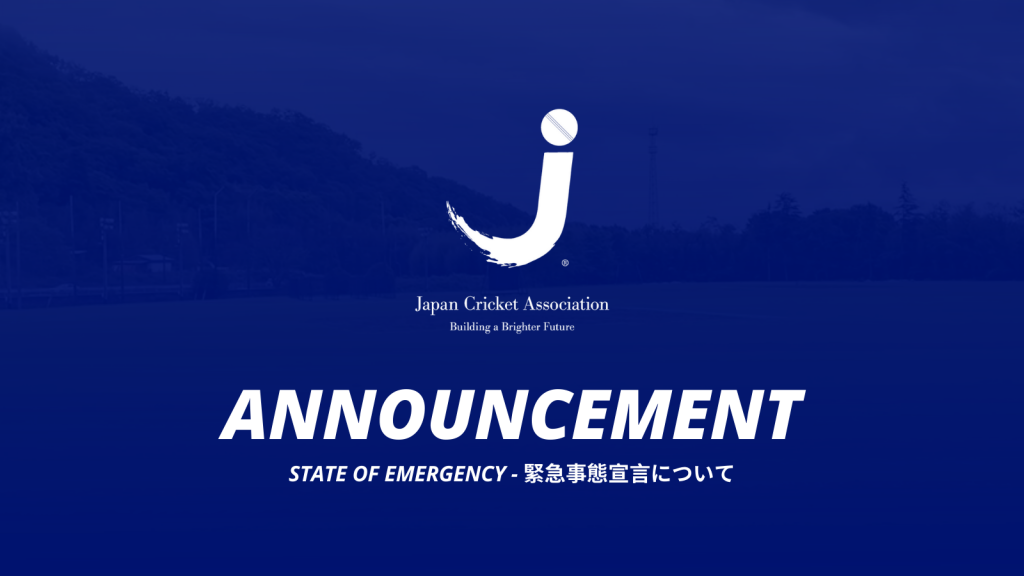 2021-07-12
News & Articles
Following the announcement of another State of Emergency for the City of Tokyo we have had long discussions around whether or not cricket can continue in the Kanto region. 
In making decisions, we must abide by local regulations, ensure the safety of the local communities as well as the participants, and ensure that the preventive measures are followed. The competitions that are scheduled are very different in nature and have different management systems in place.
We will be working closely with competition committees and communicating through them on whether or not cricket can still be played and where. This information will then be passed on to clubs. 
Head of Cricket Operations Alan Curr said: "All businesses and sporting bodies are trying to navigate through this tricky time as best they can. Cricket is a relatively safe activity but we must remain vigilant. For the competitions that can continue as planned, we must stress again, more than ever, that all guidelines must be strictly followed."
We once again must thank our volunteer administrators for managing the ever-changing scheduling requirements with patience and good grace and ask for the same from the rest of the cricket community. 
It remains possible that certain locations may change their positions on sports grounds being used. If that happens then, again, communication will be made through the competition committees.