The Shorties – 2020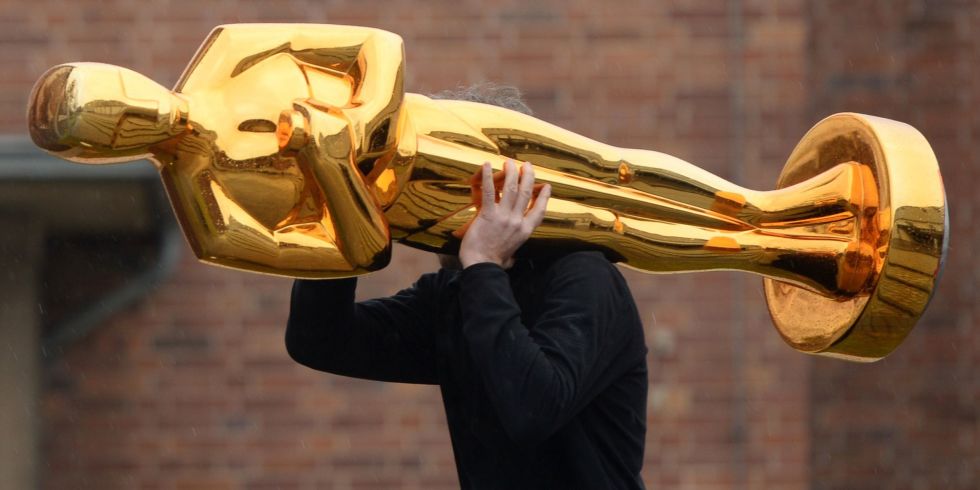 2020-12-10
One Short - Cricket Reports
With the 2020 cricket season now a distant memory, gone in the blink of an eye, faster than we could say "Atsui ne?", it's time to glance backwards and remind ourselves of the highlights of an unforgettable year…in more ways than one. 
The Shorties, we must remind the world, are a highly unofficial set of awards that come with no actual prizes. That is of course, not including the warm glow of pride that comes with being mentioned on these esteemed pages. 
We remain hopeful that one day, when all of us in the Short Cave are hailed as pioneers, some wealthy sponsor will shower us with enough gold to be able to backdate the gongs and deliver to those deemed worthy, but until then, we hope that aforementioned warm glow will keep you going through the cold, cricketless, winter months. 
First, the JCL Team of the Year as chosen by the venerable JCL Committee:

Vinay Iyer (Alpha Quashers Yokohama)

Dhugal Bedingfield (Chiba Sharks)

Wataru Miyauchi (WK) (Wyverns Cricket Club)

Sabaorish Ravichandran (C) (Tigers Cricket Club)

Supun Nawarathna (MAX Cricket Club)

Rohit Kesari (Alpha Quashers Yokohama)

Karthik Vellingiri (Alpha Quashers Yokohama)

Abhishek Telang (Men in Blue Cricket Club)

Nikhil Chajjed (Alpha Quashers Yokohama)

Piyush Kumbhare (Tigers Cricket Club)

Naveen Negi (Tokyo Falcons)
Hard to argue too much with any of those, the top six run-scorers and top five wicket-takers all get in, with a backup wicketkeeper and some useful vice captain options as well.
Now to the Gongs, following the usual pattern of alternative awards selected by heated debate in the One Short Cave by our team of writers each trying to be heard, and ultimately overruled by our Commander-In-Chief. 
Innings of the Year: Manoj Bhardwaj, 41 from 77, Tigers CC vs AQCC (Grand Final)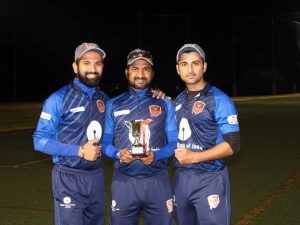 There were many notable performances in this area, and while it would be easy to give the gong to the "greatest innings ever played in Japan", that would just be boring; Sorry Ravichandran-San, you have enough gongs already. 
Instead we turn to a knock that perfectly typified the man who played it. A man who has registered four half-centuries in six seasons, with a highest score of 53*, struck gold in the biggest game of his life; the JCL Grand Final. 
Years of management for the Tigers, matches played in Division Two, a Grand Final defeat in 2016 and a hat-trick of semi-final losses since; with his team in strife and himself limping in pain, enter Manoj "The Crouching Tiger" Bhardwaj to shoulder the burden and carry his team to a match winning, title clinching total against the Alpha Quashers. Just 41 from 77 balls, which the man himself has already watched back five times since that glorious day, shows that size really does not matter. 
An honourable mention to Shotaro Takahashi for becoming the youngest half-centurion in the history of the Division.
Partnership of the Year: Karthik Vellingiri & Vinay Iyer x4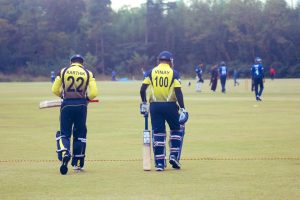 Normally this award goes to a single partnership, but for registering three partnerships in the 70s (one unbroken) and another more than a hundred, a cap must be doffed to Karthik Vellingiri and Vinay Iyer, whose consistency at the top formed the backbone of the Alpha Quashers season. 
A mention also to Masaki Kawashima and Wataru Miyauchi for their unbroken century stand against the Rising Stars in Round Three, scored at almost eight runs an over. 
Bowling Performance of the Season: Yuki Ohtorii, 4/11, Sano CC vs Chiba Sharks, Round Seven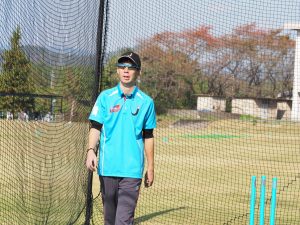 In what was a more batsman friendly year than most, and in keeping with the tradition of looking for unlikely gong-collectors, one of the more remarkable bowling returns was by Sano CCs ninth (9th!) choice bowler against the Chiba Sharks. As Sano grabbed five wickets for 12 runs, Yuki Ohtorii, in his only bowling spell of the season, took four for 11 in less than three overs. Remarkable for so many reasons (all catches, three on the boundary; bowling to his field). 
Honourable mentions to Raman Tanwar whose golden spell in the Grand Final looked like turning the tide in the Quashers favour, before Bhardwaj said otherwise, and Raheel Kano whose six for 28 were the best figures of the season in Wyverns thumping of the Rising Stars. 
Match of the Year: Tokyo Falcons vs Men In Blue, Round Six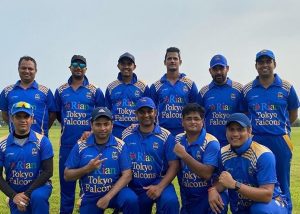 A few to choose from here, most of which have already been mentioned, but circumstances must dictate that Tokyo Falcons one wicket, penultimate ball win over Men In Blue, in a match vital to both teams hopes of making a first ever semi-final, to be the winner. 
The 44* from Ankur Mehrotra was another contender for innings of the year, as he guided his team slowly, painfully, masterfully towards their target against their fiercest rivals. 
Breakthrough Player of the Year: Naveen Negi, Tokyo Falcons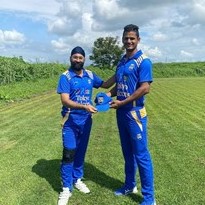 Tokyo Falcons have certainly been the surprise package of 2020 and much of that has been down to their improved bowling attack, spearheaded by Naveen "The Onion" Negi. A total of 13 wickets at 12.54 suggests he knows how to make batsmen weep, and he should be an asset for as long as the Falcons can keep him fresh.